While everyone wants to have a huge bedroom, it isn't always possible. But it is possible to make even the smallest space seem spacious with some creative decor skills.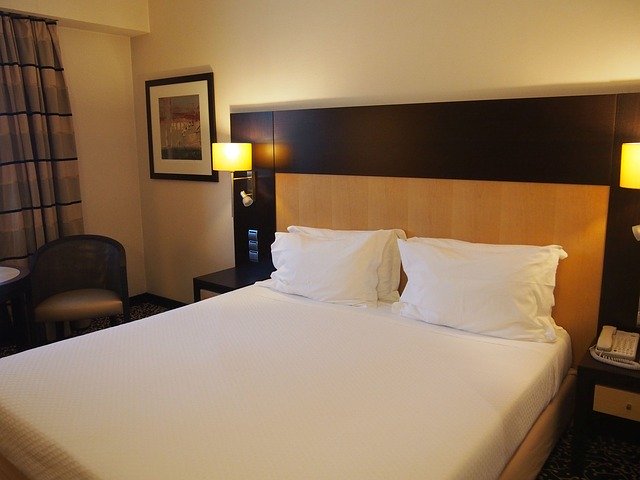 This guide will help you plan the layout of your small bedroom is an easy and effective way to leave room for clean space and tranquil energy.
Bedroom Furniture For A Small Bedroom
When selecting furniture for your bedroom, the key to making enough space is to make sure you choose furniture intentionally; all your items need to have a purpose.
Since the bed is the most significant piece of furniture in the bedroom, ensure you have the most comfortable bed, that is also the right size. The best bed currently in the market is a memory foam mattress. Memory foam is considered the most comfortable mattress because it has the perfect firmness level and is highly supportive to the back and spine.
The other great thing about a memory foam mattress is that it is a cooling mattress. It can regulate body temperature in every season and help promote deep and refreshing sleep.
Staying cool is essential in a small room as it can get quick hot in the warmer months. To discover the best mattress online, you can read a range of mattress reviews to find the perfect bed for you.
Once your mattress is selected, the next decision is your bed frame. A full bed frame in a small bedroom is likely to allow you much more room. While most people would love a queen bed frame or king bed frame, larger beds waste too much room in small bedrooms.
Unless you are really tall or sleep with a partner and like space, a full bed should do the trick. With the extra space, consider an ottoman, a corner lamp, or chair to add creative flair to your space. Ottomans are popular because they can provide additional storage to the room.
Pair your mattress with an efficient metal bed frame that has storage beneath it. This additional storage will help keep your room spacious and clutter-free.
Best Colors For A Small Bedroom
Color and space have a very close relationship, especially in small spaces. The general rule about color is that dark colors and bright colors make a room seem smaller. The best colors for a small bedroom are light and airy like white and grey.
Light colors not only make the room look bigger, but they also provide much more opportunity to decorate. You can hang artwork on a light-colored wall, or even frame and hang pictures to personalize the bedroom completely.
Small Bedroom Decorations
Decorating is one of the most exciting parts of designing a small bedroom. You can spend hours searching for bedroom decoratives online and in-store. The trick to letting your creativity run wild, without overcrowding the bedroom is to select small decorations that can also be functional. For example, woven baskets are trendy for small bedrooms as they can add a bohemian touch, but are also used for storage.
To save on floor space, hanging wall mounted desks are highly popular as they provide efficiency and a place to work or study, without taking up too much room in the corner of your bedroom. Hanging desks are also often used as a hanging dressing table.
Lights are also beneficial when you want to create a meaningful ambiance in your small bedroom. Fairy lights and small decorative lamps can be used to open up space and make it feel inviting.
Other perfect decoratives for small bedrooms include cushions. Cushions serve multiple purposes. They help create comfort when reading or lounging around on the bed, they look great, and they provide an opportunity to add a pop of color to the bedroom environment.
Chairs are also helpful decorations for small bedrooms, as long as you will utilize it! If you are someone who doesn't see the point of having a chair in your bedroom, then definitely skip it as you need to avoid wasting space in a small bedroom.
No matter how much space you are working with, there is always a way to make your bedroom feel comfy and inviting. Start with selecting the best-rated mattress, then work your way around your room to create function and fun with various decorations.