People think that meeting someone for casual dating is a piece of cake because, in these types of situations, feelings usually aren't involved. It's a lot less stressful since no one is looking for anything serious.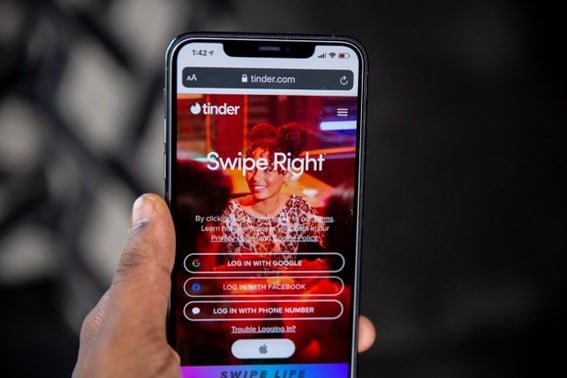 But still, even in these "friends with benefits" types of relationships, you still have to find someone who is going to be capable of meeting certain criteria. And that's not something that can easily be found.
Does it mean that now we should turn to the online world to hunt down something that's going to be entertaining and interesting? Why not! Luckily, there are a plethora of ways you can make use of the virtual world and turn it to your advantage. Let's uncover them!
Different Ways You Can Meet Someone Online
First And Foremost Dating Websites And Apps
In the past couple of years, both dating apps and sites have become insanely popular among people of all ages. And this comes as no surprise since they are designed to streamline this whole dating/hooking up process.
These days, you can run into apps and websites that are completely free or those that require some small joining fee. What's great about these things is the fact that out there, you can stumble upon different types of people.
Some of them are looking for a serious relationship or even marriage, and then, there are those who want nothing but a one-night stand and/or typical hookup. If you want to have a hookup tonight or in the next few days, then focus on hunting down dating sites and apps where these types of people can easily be found. Luckily, they are everywhere.
Another great thing about meeting someone through these tools is the fact that you can quickly realize whether you truly like someone or not, based on their picture, "About Me" description, etc. 
The only thing that you must have is a mobile phone and internet connection, and you're good to go, so good luck!
What About Social Media Platforms?
Who says that only the aforementioned tools are your only option? If you haven't considered social media platforms for these types of purposes, well, now is the best time to give it a try! They are not only intended for posting pictures, videos, and other interesting things, but for meeting up as well!
The only downside of these platforms is the fact that you can talk to so many people at the same time, which can result in getting stuck in the online world and finding it pretty difficult to abandon it.
But on a more positive note, you can always go through the list of friends of your friends and family members (since they should be a reliable source) and add someone who seems appealing to you. 
Once you add them, you will get the chance to enter their virtual world and to see what they normally post, what piques their interest, and many other things, and then decide whether you'll give them a chance or not.
What Else Is At Your Disposal?
Online Forums
Now, this may not seem like the most obvious suggestion when it comes to this topic, but it's definitely worth a try! Why is that? Well, that's because virtual places like this one give you the opportunity to meet people who share the same interest as you do.
The best thing about them is that these forums are for practically anything you can think of, such as movies, music, hobbies, sports, politics, etc. Therefore, it would definitely be awesome if you joined one and then spark a conversation on a topic that you know a lot about.
And then, who knows, maybe you'll cast your eyes on someone interesting, and when you start feeling comfortable ask them out.
But What If None Of These Things Work Out?
First of all, it's highly unlikely, however, if by any chance it does happen, do not despair. It certainly isn't the end of the world. After all, you can always see whether someone you know (such as your friends, colleagues, or acquaintances) has a friend or cousin who is looking for casual dating as well.
And even if that's not an option, then you can always go to the club, coffee shop, or attend a popular event because these are places where you can easily come across some interesting folks.
In this day and age, no one can say that they do not have an option when it comes to casual dating. As you can see, there are a variety of different alternatives that can help you get exactly what you want.