It is common knowledge that dogs are a part of your family, and should always be treated that way. This means that their happiness and well-being is a very important thing you always have to pay attention to. These loyal furry animals will always love you, and you should return that same love towards them. The first step to do this is to learn how to keep them happy and how to get everything you need in order to do so. Follow this article to create a checklist of things you need to get and do so that your dog enjoys life in the family just as much as you do.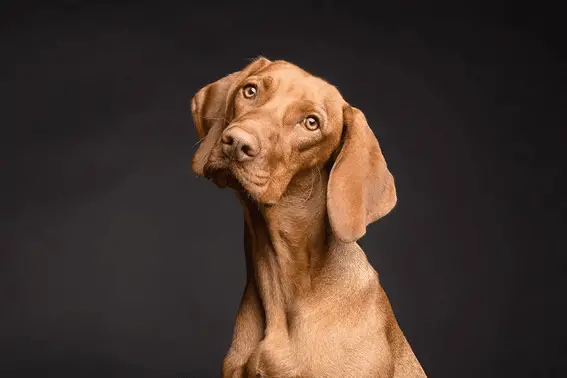 What does your dog need in order to stay happy?
While it may not seem that way, given that they jump around you whenever you get home from somewhere, dogs can also be unhappy and depressed if they are neglected. That is why you must know what to do in order to completely return the unconditional love they are providing you. So, from food to toys, here are all the important things your dog needs to have so that it could stay the happiest good boy in the world.
While their diet may seem pretty simple, there are always ways in which you can make it a little better. This does not mean giving them expensive gourmet meals, but rather keeping the dog food fresh. This can be done thanks to Dog Food Storage Containers that are a really practical way of keeping large amounts of food in good condition throughout time. It is not only good for that, but it saves you some troubles too. For example, you do not have to buy small amounts of food anymore, but rather get a huge bag and just store it in the storage container to keep it fresh whenever you are feeding your dog. Secondly, if you order a large amount of food online, you will be saved from the troubles of carrying a bag home. Here are some more benefits:
They keep all pests like small rodents and insects out of the food because the container makes it impossible for them to access it.

It is portable and versatile which comes in handy if you have a smaller kitchen. This is a good space-saving solution.

It keeps the dog food fresher for a longer period of time. Sometimes, dogs do not want to eat the food because it is too dry or goes wrong, and you also do not want to treat your best friend to such meals. That is why these containers are made.

Clean and dry bedding
Just like you, your dog doesn't want to live in filth. That is why you should make sure that your furry companion does not sleep and lay all day long in dirty sheets. Change the sheets regularly and the dog will feel better. It is also a good way to protect your best friend from germs, insects, and other pests that are attracted to filth.
Make sure they always have fresh water
Some dog breeds dehydrate pretty fast so you always have to keep their water fresh. This goes out to the ones that don't dehydrate as easily because they still deserve clean water every day. You can do this by changing the water in their bowl more often and making sure nothing falls in it while you are not looking. Think of it this way: they deserve to consume the same type of water as you do because they are living beings who love you very much.
Let's face it, you cannot be around your furry pet every second of the day. Whether or not you are able to pay attention to it, your dog will always seek it. That is why they need to be provided with alternatives that make sure they are happy and playful even when they are away or doing something else. The best way to do this, of course, is to give them chew toys they can play with without anyone being around them. The best idea is to get one made out of harder rubber so that it cannot chew through it and tear it apart so easily. If you get a cheaper toy, you will have to buy a new one very soon, you will see.
A healthy dog is a happy dog, which means that it needs to get all the shots in time so that it would not get sick. This way you do not have to worry about bathing him too much or when it rolls around in everything is fine because be sure, it will do that. So, make sure to vaccinate your furry companion with everything your vet says it needs so that it will be one happy house guard.
You must not neglect your dog, which means that you need to play with it and take it for walks. Just as a healthy dog is a happy one, so is a tired pooch. Depending on your breed, some dogs require more, some less exercise and playtime, but you must be sure to provide it to them. This means taking them on walks, nature hikes, the dog park, playing fetch, etc. Once you are done with them for the day, they will happily be napping in your house or your backyard without a care in the world, waiting to do the same the next day.
Playing is not the only thing you can do with your dog in order to make it feel loved. A simple coddle session on the couch or your lawn can also be very effective. That way they will know that you are always there for them, and they will be happy and thankful for it.
There you have it, these simple but important things are what every dog needs in order to always stay happy. If you already have a dog, or are planning or getting one, be prepared to give them this kind of treatment and they will be good boys and good girls forever. Always have in mind that they are a part of your family and that they deserve to be treated as such. While it is not too much work for you, your furry companions will be more than thankful for everything you are doing for them.