Being involved in a car accident is one of the scariest and most stressful experiences that can happen at any time, in any place. No matter how careful we are, being on the road means that there is always a chance of something going terribly wrong. If this is something you're currently going through, you've experienced something that can affect your physical and emotional health.  However, there are ways to get yourself back into the usual rhythm of life, and put this behind you, once and for all.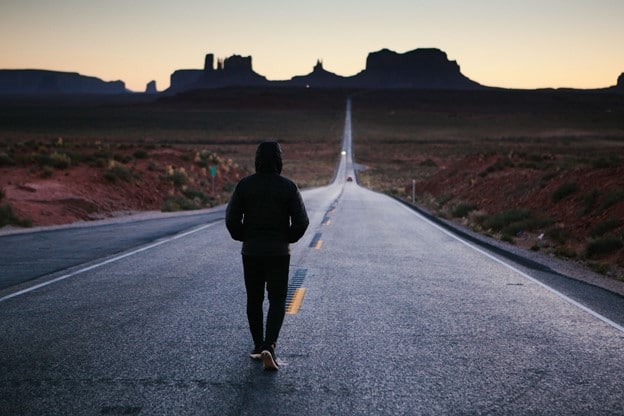 Prioritize Your Emotional and Mental Health
Being in an accident is a scary and anxiety-inducing experience. The long-term effects of a car accident, no matter how big or small can have a great impact on our mental and emotional health, even causing post-traumatic stress disorder and other trauma-related challenges. Prioritizing your mental health afterward is one of the most important things you can do to get back to your life. The effects may or may not be immediately obvious, and accidents can influence us on the subconscious level. Whether you feel that you are experiencing the effects mentally or not, spend some time processing what happened. Take some time to consider how you're feeling. While it is normal to feel anxious and fearful in the hours and days after your accident, these feelings should fade as you return to your normal life. If these feelings persist, you should consider speaking to a counselor who is trained to help you work through difficult feelings and fears. Even if you feel that you are handling the emotional impact well, it can be helpful to talk with a counselor. 
Take Care of Your Physical Health
Even if you are not suffering from any obvious physical injuries caused due to the accident, you should consider seeing a doctor immediately after, to make sure that nothing is going on 'under the surface.' It is fairly common in accident victims for injuries to come up in the days, weeks, and even months after. Immediately following the accident, the body releases a surge of adrenaline, which can delay and minimize the body's pain responses. If you do not immediately seek medical care, these injuries can become far worse and result in expensive, ongoing care. 
Physical therapy and massage therapy are commonly prescribed treatments, which help your body to heal and strengthen itself so that you can get back to your life. Your doctor can refer you to RMTs, physiotherapists, as well as counselors who will be able to help you heal and move forward. 
Hire a Personal Injury Lawyer
While one of the first thoughts people have, when involved in an accident, is that of financial compensations, insurance claims, and possible charges and/or lawsuits, especially in the case of non-fatal or minor crashes, it is not uncommon to want to find the easiest path to resolution. The temptation to leave it all behind and get on with life is appealing. However, leaving things up to your insurance company works to their benefit, not yours. According to a personal injury lawyer in Ladera Ranch, CA, in order to protect yourself, whether you are seeking fair compensation or to minimize damages, if you were at fault, working with a small claim or lawyer can make a difference of hundreds, and even thousands of dollars. Lawyers are able to navigate through the fluff and find ways to ensure that you receive the fair amount to be put towards repairs, medical expenses, time missed at work, and any other costs you may incur. 
Start Driving Again When You're Ready 
It may be nerve-wracking to get behind the wheel again, and that is okay. However, it can drastically change your day-to-day life if you rely completely on someone else to drive you to work, to the store, and especially if your job involves driving. Taking some time away is okay. Speak to your employer about modified duties for a while, or consider alternative modes of transportation. Ask friends and family to help with school drop-offs and rides to soccer practice. While it is important not to force it, it is also important not to let your fear rule you. Speak with your counselor about methods for building confidence and feelings of safety again. You could even consider taking some driving lessons, as it can help to make you feel more in control. 
Car accidents can be life-altering. Their impact does not immediately fade as time moves forward. It is okay to not be okay. However, don't settle for less than the full life you had before. Keep these things in mind as you work your way toward normalcy once again, and remember – this isn't forever.