Pet insurance is a hot topic these days. As people become more highly informed regarding pet health and new treatments, people start to look at ways to keep their pets healthier, longer. One of these ways is by taking the stress and hassle out of vet visits.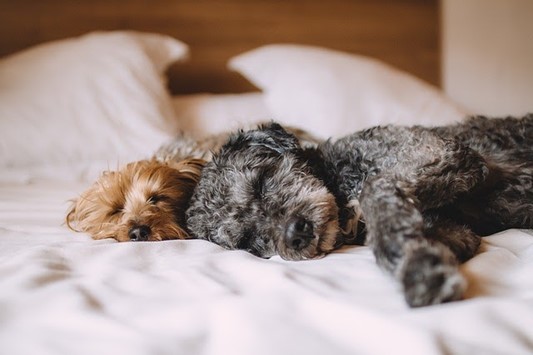 Even as happy as our furry buddies can seem sometimes, it can feel like each time we take them to the vet, they find something new that we need to take care of. A little extra tartar building up, or a tiny bump on their haunches. Sometimes, even though we love our pets, we just don't have the extra money for that dental cleaning or to run a few labs. 
This situation can prove disastrous, and often leads to more serious illnesses or conditions down the road. This is a modern tragedy, and it means that too many people are de-prioritizing their pet's health due to the expense. Pet insurance can simplify all of this.
What Is Pet Insurance
Pet insurance from one of the leading insurers, such as Pumpkin pet insurance, is similar to health or vehicle insurance. You pay a premium, often monthly or semi-annually so that your potential vet expenses are fully or partially reimbursed.
There are a few differences between pet insurance and other types, though. Pet insurance is generally based on a reimbursement structure. With most insurance companies and plans, you will pay your bill at the time of service, and the insurer will repay you a percentage of your expenses.
How Does Pet Insurance Work?
This will depend on your insurer to a large degree. Many pet insurance companies operate on a reimbursement model, and while this does require you to be able to pay the bill initially, you can often recover 70%, 80%, or even 100% of your veterinary medical costs.
The claims process is often relatively simple. You will pay the vet, and you will submit a claim to your insurer for reimbursement of eligible expenses. This reimbursement will be after the fulfillment of any deductible that your policy requires, and often takes less than two weeks.
In some cases and with some insurers or providers, the insurance company may work with a pre-approval model. This means that when you contact them about a future procedure, they will often work directly with the vet for direct payment. This can be an incredibly handy process that reduces your financial strain considerably.
What Is Normally Covered?
There is a wide variety of services and procedures that pet insurance can cover, some that will nearly always be covered, and a relatively long list of things that are usually not covered. To know for sure, you will need to check your policy details, but here are some common coverage items. Generally covered services include:
Surgery for things like tendons, ligaments, cataracts, and more

Treatment for unexpected injuries, accidents, and emergencies such as ingesting objects or toxins, physical injuries like cuts and broken bones, and more

Treatment for unexpected illnesses like cancer, parvo, and others

Any necessary tests or diagnostics needed to diagnose, confirm, or treat any other eligible expense

Exam fees for emergency facilities and after-hours clinics
This coverage is also usually contingent that it is not a pre-existing condition. Some optional treatments and services may be covered by your policy or as an add-on. These can include:
Behavioral modification or remediating training

Hospital boarding services

Chiropractic treatments

Acupuncture therapies

Hydrotherapy treatments

Other alternative treatments or therapies
In nearly all situations, insurance will not cover some conditions or treatments. These usually include:
Routine checkups or wellness exams

Vaccinations

Preventative care, like dental checkups

Spay or neuter operations

Anything related to pre-existing conditions

Any specifically excluded items or treatments listed in a particular policy
How Does Insurance Make Vet Visits Simpler?
One of the most difficult things about keeping up with even routine veterinary care is the expense. It can complicate some of the simplest and most routine questions your vet can ask. Effective and powerful pet insurance can help reduce the stress associated with making decisions for your pet's care.
When your decisions don't have to all revolve around the monetary component of the treatment, it allows you to focus more completely on your pet and your vet. In some cases, pet insurance can even help subsidize treatments that you have been putting off for a while. 
When you don't have to constantly focus on the cost, your vet trips can be drastically simpler.