Getting back into the dating game can be scary, but the opportunity to meet new people should also elicit feelings of excitement. And, if you want things to go smoothly, you need to make sure you're focused and prepared. Conversely, you might want to rekindle a flame with an ex, and that takes just as much prep as dating someone new. Here are four tips to consider as you attempt to reignite your love life in 2021 and beyond.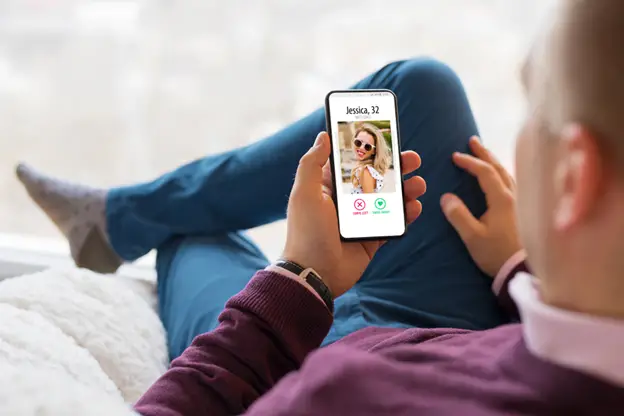 1. Get Clear on What You're Looking For
Jumping into the dating game without knowing what you want and desire in someone isn't necessarily setting yourself up for success. Of course, you don't want anyone getting hurt (including you), which is why it's a good idea to figure out what you're looking for before going on your first date.
Do you prefer something casual? Are you looking for a long-term relationship? When it comes to dating apps, decide what you want early on, and express those sentiments in your profile to avoid confusion and wasting your and anyone else's time. You should also think about the kind of person you want to date and let it be known in a nice way.
2. Create an Attractive Online Dating Profile
To get the most out of dating in this day and age, download a dating app (or several) and write a captivating bio that makes potential suitors want to learn more about you. Feel stuck and don't know what to write? Then elicit the help of friends who may very well be on the same apps and can offer sage advice. Bottom line: Remember to have fun; after all, you don't want to come off as too stiff or too cool for school. Be confident, be funny, and just be yourself.
3. Prepare for Your Date
Preparing for a date might mean teasing your hair into just the right style or choosing an outfit that flatters your every curve. It could also mean finding the perfect piece of lingerie to help spice things up in an otherwise routine or stale relationship. For instance, a brand-new bra and panty set can do the trick and make you feel confident and sexy either on your first date in quite some time or on yet another evening out with your long-time partner. Indeed, wearing some sexy unmentionables can be just the right romantic gesture to get things back on track and keep them interesting.
4. Keep a Few Conversation Starters in Your Phone
If you're the type who can never think of something to say when around new people, it can help to keep a list of conversation starters in your smartphone to limit any awkward silences. Search online for a list of icebreaker questions appropriate for a first date and jot some down just in case. To keep things interesting and spontaneous if the conversation starts to lull, discreetly pull out your smartphone and get things heating up again.
Feeling Confident and Sexy Moving Forward
Preparing to get back in the dating game or reigniting a flame with someone you dated in the past can be exciting, as long as you prepare ahead of time. That might mean setting up a dating profile and writing a catchy bio, or it might mean finding the perfect dress — and the right lingerie set to go under it. Whatever approach you take to reignite your love life, don't take things too seriously. Have fun and allow each experience to teach you something. That way, if need be, you can try a different approach the next time.