We know you didn't just get here; you did not suddenly conclude that you want to be a physician or take on a related career path. But your curiosity always leaves you asking for more questions.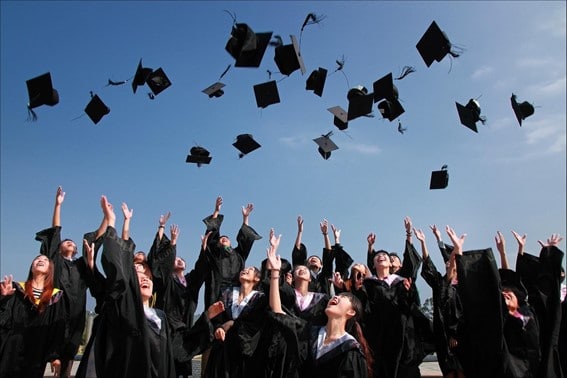 When someone breaks their leg you want to know the exact bone that was affected, how long the healing will take or what to treat it. Like most medical school applicants, you have probably applied to a long list of schools and you are at a crossroad on which school to choose.
But this is the time to think constructively about the best medical school for you. This is a guide to help you choose the best college to apply to or accept its offer of admission. 
Research medicine courses, specializations, and institutions
There are several course options available within the medical field, but you need to know which one suits your academic strength or complements your A-level result. 
Anaesthesiology, Family medicine, Neurology, Emergency medicine, Paediatrics, Oncology, Gynaecology, Nursing (and its specializations) are favorites for medical students. However, not all medical schools offer Neurology as it is quite a sensitive part of medicine that you can't just jump in. So being on the safer side, be sure your school of choice offers what you want to specialize in.
Matching for placement and residency
Take your time to research your preferred school's rate of students that have successfully matched into a residency program, it may help you make better decisions. This practice works effectively for those living in Massachusetts, and the major cities in it. The professionals behind Labouré nursing in Milton highly recommend enrolling in a specialized program that makes placement easier for students looking for an accelerated nursing degree. It is also advisable to research about specialties students end up matching into for a residency program. Remember that failure to have medical residency or practice on your resume can make it nearly impossible to transition into a full career in medicine.
Compare entry requirements and short-listing policy
Prospective students apply to most medical schools using some sort of application service, but every school has an expectation that goes beyond just the basics. Most of the best institutions typically spell out a minimum number of credits they expect for biology, chemistry, mathematics, physics, and English. Meanwhile, schools offering laboratory science courses give candidates some kind of leverage. Though some medical schools are not rigid with cut off for acceptable GPA and MCAT scores, it is still smart to research individual school averages for accepted students. 
Going through entry requirements and short-listing policy of medical and health colleges will be beneficial to your decision-making process in choosing a medical school that is right for you.
Consider location
We cannot underestimate the importance of the medical school location. For most people, the significance of the location is as important as the course itself. Every student wants to be in a location where they will thrive and soar to their full potentials. 
You may simply consider campus university to be more healthy for you than the city setting because you don't want to be stuck where you are not happy for four to six years.
It is also worthy of mentioning to consider hospital placement. For example, some medical schools might need to cover miles or move for placement, while on the contrary others may have links to hospitals on their doorstep. 
Learn about funding aid
Is the program financially workable? This is an important factor to find out before applying to a certain school. You should see medical school as an investment for your future and not a purchase. But even at that, you shouldn't ignore the cost to avoid unnecessary debts.
Paying tuition is also more pacifying when you consider all the ways to finance your education, so be certain to look into all your options as regards help and funding. Loans are an obvious option, and so are veteran's benefits and scholarships.  There are lots of medical school-specific scholarships, and some even pay the partial or full cost of tuition to anyone committed to serving as a primary health care physician in a particular area. Some other schools go as far as giving students stipends and even house allocation funding.
There are even government and private company bursaries that provide academic scholarships for students, who either excel academically or require funding for their tertiary education. This specific funding covers the full cost of study including study materials, tuition, accommodation, and other miscellaneous.
This information may look overwhelming but you need to take time to analyze it one after the other as it would be beneficial to your intention to pursue a career in the medical field. By following the steps stated above, you can build a career in Medicine with a clear direction. Doing so will give you a bright future ahead.