We always look for ways to cut costs. Whether it's buying a new car, going on a vacation, or purchasing a Netflix subscription, we keep trying to save as much money as possible. And there's nothing wrong with that. In fact, in today's climate dominated by the pandemic, cutting costs has become a mandatory part of our everyday lives.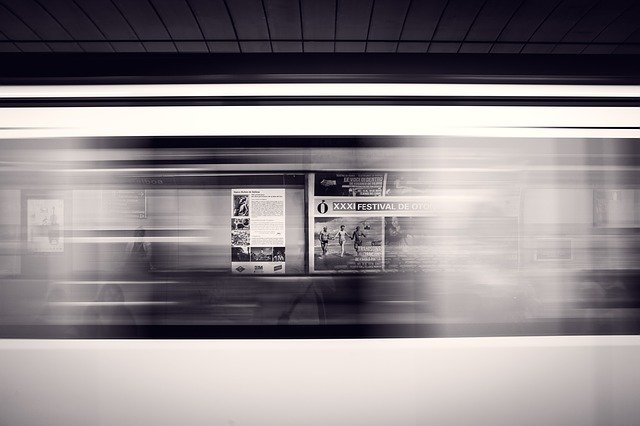 And what is one of the most expensive features in today's world? The answer is transportation. To make matters worse, our means of transport aren't getting any cheaper. The fuel is getting expensive, and the same goes for public transport tickets and taxis.
However, there are still many ways to save money on transportation. And that's what we're going to focus on in the guide below. From Uber and Lyft to electric bikes – here are the cheapest transportation types you can use in 2021.
Uber
If you have any experience with rideshare services, you already know how they work. Basically, you open the app, and give it your destination. The app will then provide you with a number of options. So, if you want to take an Uber somewhere, all you need to do is to pick an option that fits your budget and time schedule. And before you know it, you'll be on your way. The great thing about Uber is that the service is available in most countries in the world. It's also very easy to use, which makes it a great option for people who aren't too tech savvy. The only downside we can see is that it can be quite expensive – but that's the case with most of the rideshare services.
Lyft
This service works almost exactly like Uber, and Lyft fare estimates are slightly higher. However, there are a few things that might make Lyft worth the extra money. First of all, the drivers are more friendly and better at small talk than Uber drivers. On top of that, Lyft is always more fun because of the friendly competition between drivers. The downside is that Lyft is only available in the US for now.
Bike Sharing Services
Do you live in a city that has a bike sharing service? If so, you have probably tried it out at least once or twice. Bike sharing services are great because they allow you to cut costs on transportation. Bike sharing services are also environmentally friendly because they reduce greenhouse gas emissions by substituting cars for bicycles. Not only that, but they provide a great workout, which makes them a perfect way for people who want to stay fit while commuting or going around the city. The only downside of bike sharing companies is that they are not always available during winter.
Electric Bicycles
Another great way to cut transportation costs is by buying an electric bicycle. This means of transportation isn't as cheap as a bike sharing service, but it can help you save tons of money every month. An electric bicycle has an electric motor that helps propel the vehicle forward. That means that you won't have to rely on your own physical strength to get from point A to point B. In other words, an electric bicycle will make it easier for you to travel long distances if you use it as your main form of transport – especially if you live in a big city where traffic jams are common.
Bicycle Sharing System
Bicycle sharing systems are immensely popular in many countries. They're usually made up of large parking areas where dozens of bicycles stand at all times. Their prices vary depending on the location of the parking area, but they're usually quite affordable (usually between 10-15 dollars per day).
There are also other benefits of buying a bicycle sharing system membership. For instance, you get access to a lot of useful features such as GPS tracking and automatic updates. Not only that, but you get free offers from local companies and discounts on products and services around town.
Car Sharing System
If you don't have the time or money to buy a car of your own, then car sharing systems are probably your best option. By purchasing a membership, you get access to various cars which you can rent for as long as you want. The prices vary depending on the exact service provider, but they tend to be about 20-40 dollars per day.
What's more, car sharing services are great for those who want to avoid traffic jams and enjoy a faster commute every day. Most of them use special routes that mean lower travel times even during rush hour.
Electric Scooter
Electric scooters are one of the most convenient ways to travel. They're lightweight and can be used on both paved and unpaved roads. In other words, they can be used in many different environments, making them an excellent means of transportation for commuters, as well as people who need to travel within walking distance.
Moreover, they are extremely cheap. You can buy a decent one for at least $300, which is quite affordable compared to other forms of transportation. And best of all – they don't require any kind of license or registration, which makes them great for those who want to avoid traffic jams.
Conclusion
As you can see, there are many ways of saving costs on transportation in a big city. Think about how often you are going to use your means of transportation, how far you are planning to travel, and which means of transportation fits your budget.
If you prefer a convenient way to commute to work or travel around, think about ordering Uber or Lyft. If you are not alone, you can go for car sharing services with your friends or colleagues. And if you are into an active way of life and require some exercises and fresh air everyday, go for bicycles or scooters. Remember to stay safe and follow traffic rules during your rides.