How long has it been since your last vacation? If you've been working hard for months or even years without any time off, it's time to pack up the family and hit the road. Taking a vacation as a family is a great way to reconnect by getting away from the everyday stresses of home life.
You deserve a great vacation no matter your budget. Many families today assume they can't afford a vacation, so they go without them for years. In reality, it's entirely possible to play a budget-friendly family vacation without worrying too much about the price tag. Grab your suitcase because we're about to hit the road on a family trip to remember.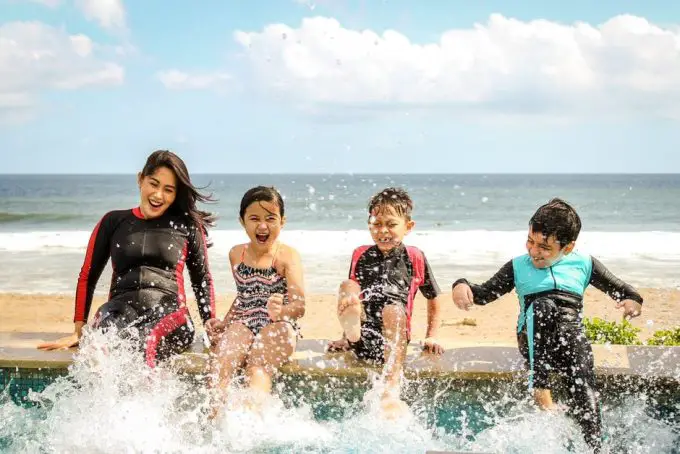 1. Choose an Inexpensive Destination
The first step to planning a budget-friendly vacation is to choose your destination wisely. The average vacation costs around $1,145 per person, but you can easily reduce this number by being a bit more savvy with your destination choice.
Despite what you might think, you don't have to travel far to have a great time. In fact, no matter where you live, odds are there's something exciting nearby worth visiting. Here are some affordable destination ideas that are perfect for the whole family.
Local Trip –

Why not stay nearby? A staycation in your own town is always fun. You can explore a local attraction, city, or even something new in your own hometown.
Visit Friends or Family –

Do you have friends or family in a different city? Choosing to visit them gives you a guaranteed tour guide and maybe even an affordable place to stay.
Camping –

A camping trip is easily the most affordable option. Go to a local park or one in a new state and enjoy hiking, fishing, and dinners under the stars. Aside from some supplies and a camping fee, you don't have to pay for much.
2. Travel in the Offseason
Everyone and their brother are trying to take a trip during the usual school breaks. Times like spring break, the winter holidays, and summer vacation are the most expensive to travel. Choosing to travel in the offseason will save you big, and you won't have to worry about navigating the crowds.
If you have young kids who aren't in school yet, it's easier to find time to take the entire family on a trip –  if you have a big family you can opt for a small bus rental at Limo Find, the experience will unforgettable . If your kids are in school, consider planning a long weekend where they skip a Friday or Monday to extend the trip without cutting into school time too much.
3. Look for the Best Sales
Did you know you can shop around for the best prices on your vacation just like you do on your groceries? It's true. A bit of budget shopping will quickly show you that different destinations have different prices throughout the year. For instance, checking Daily Getaways from the U.S. Travel Association (USTA) will land you up to 50% off on many popular trips.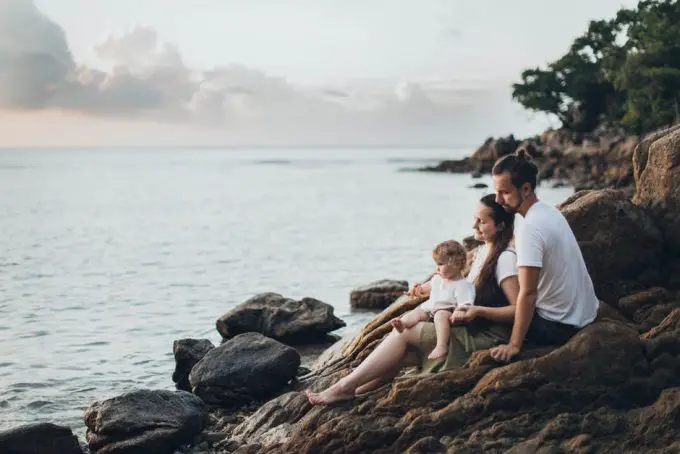 It pays to keep an eye out. Check travel websites for more information on the best ways to find deals, and don't be afraid to set an alert so you'll never miss the best discount.
4. Travel Lightly
Finally, it pays to travel light. This is especially true for airline travel when you need to pay an arm and a leg for extra baggage nowadays. Instead, see if you can get away with packing less. If you have kids, pack them each a small bag of their own and only one large suitcase per family.
Even better, travel with your furry friends to cut down on extra costs. Travel light means avoiding any unnecessary expenses. Looking for Dog Friendly Retreats your dogs can join in on will save you on pet boarding fees without taking up a lot of extra space.
Are you ready for that vacation you've been dreaming of? While you might not be able to jet off to an exotic destination, that doesn't mean you can't still take a getaway with the whole family. These tips above will get you one step closer to that budget-friendly family vacation.