Sharks have always been viewed with fear for their ferocious and carnivorous condition, but they are also among the animals preferred by some brave ones who are not afraid to expose their lives and swim among several hungry sharks. One of the most attractive sharks is the hammerhead shark, a somewhat rare species of shark but equally chosen as a tattoo design by those who want to tattoo something daring. Sharks, like almost all animals, have several valuable meanings attributed by tribes and some ancient cultures. Know these meanings and you will see sharks differently, you will no longer see them as murderous and destructive monsters.
Colourful Hammerhead Shark Tattoo Designs
Sharks are also a symbol of protection for sailors and pirates. A sailor associated with a shark must be a highly respected sailor who is not afraid of anything. Hinduism also values ​​the figure of the shark as an animal of respect. It is very common to see an image representing Vishnu coming out of the mouth of a shark, which could symbolize the power of nature and the respect that must be kept to it.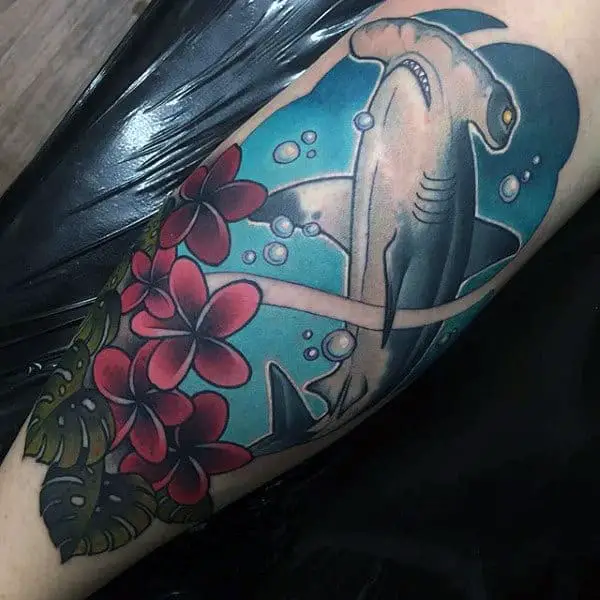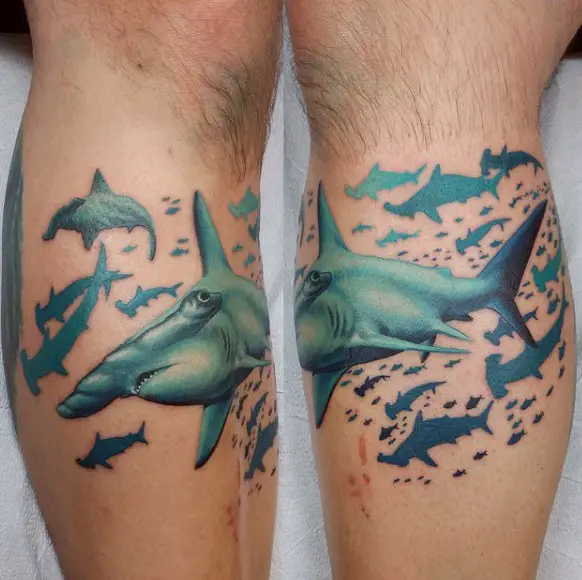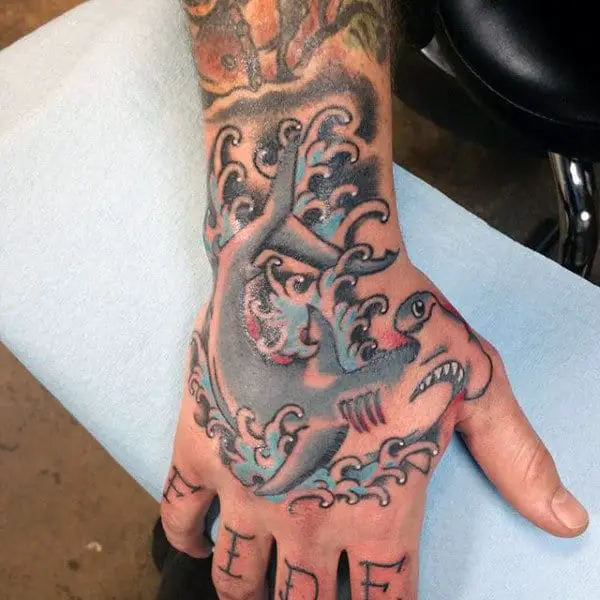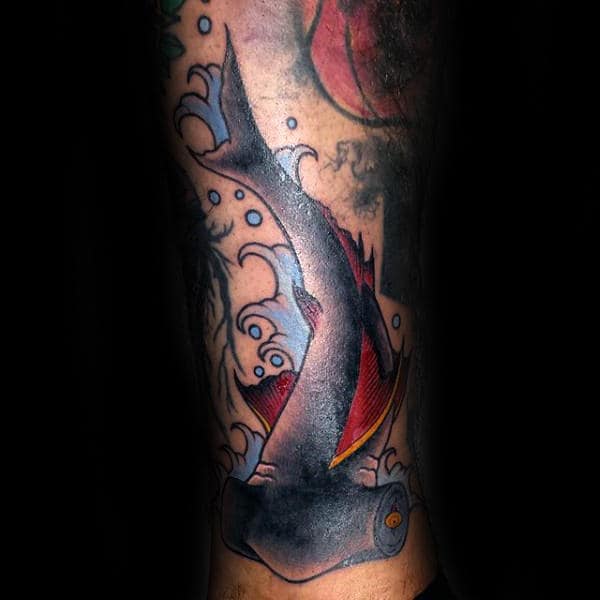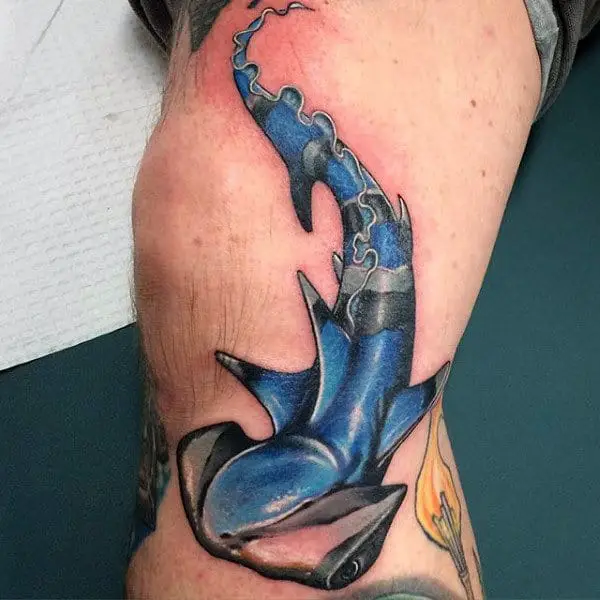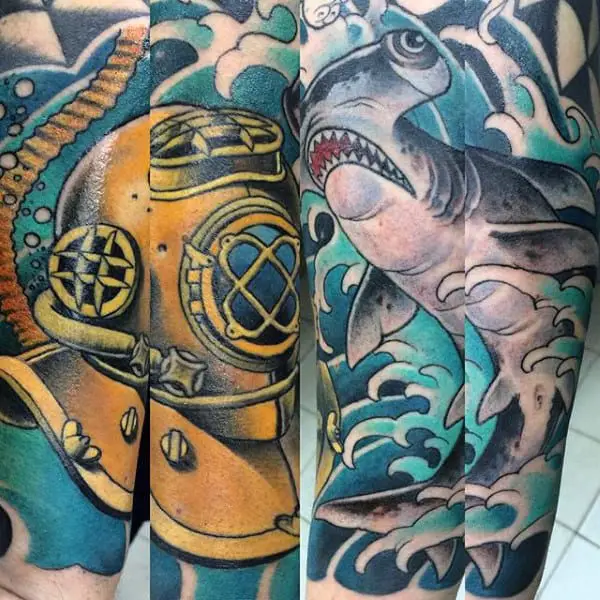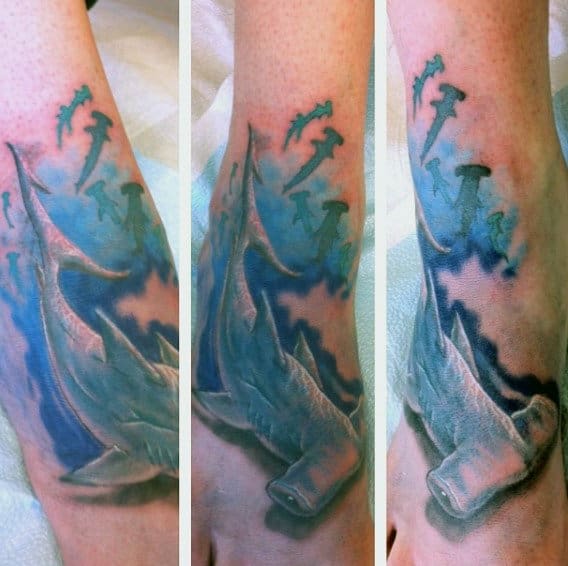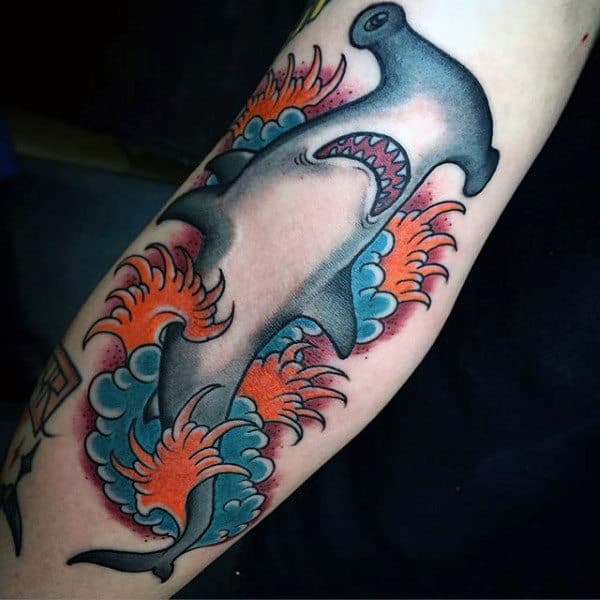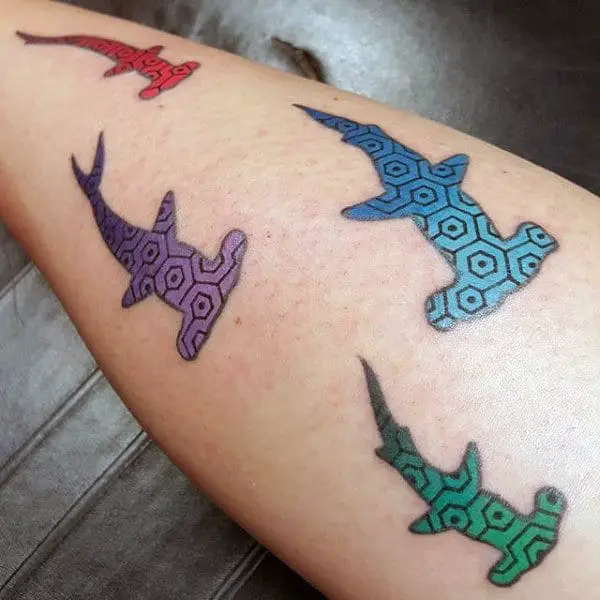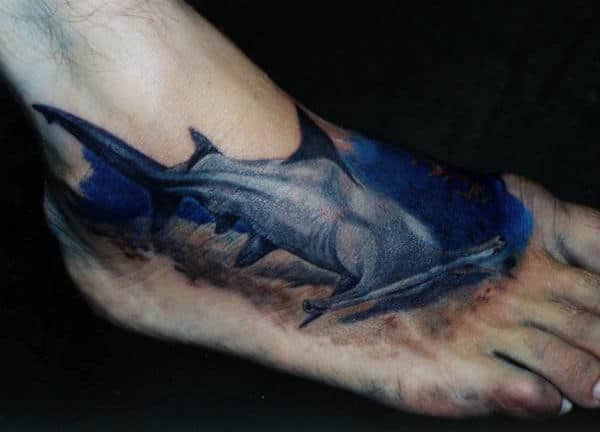 Gruesome Hammerhead Shark Tattoo Designs
In summary, the shark is an animal that very well symbolizes dominance, character and immunity to any danger, because in case you did not know, the shark is the only species that never gets sick.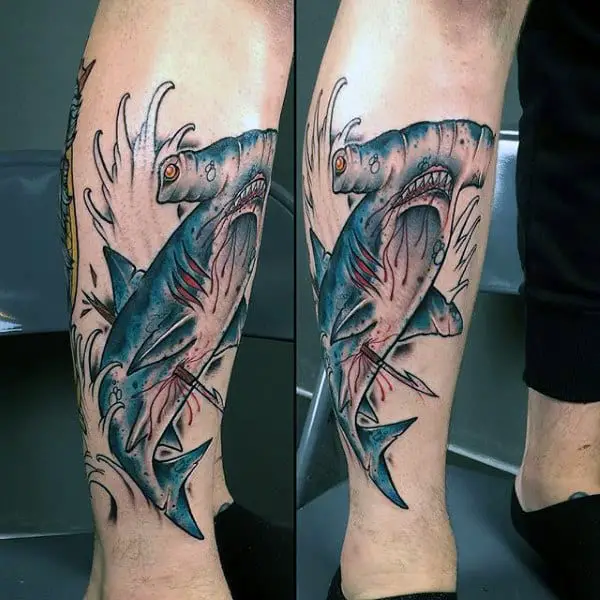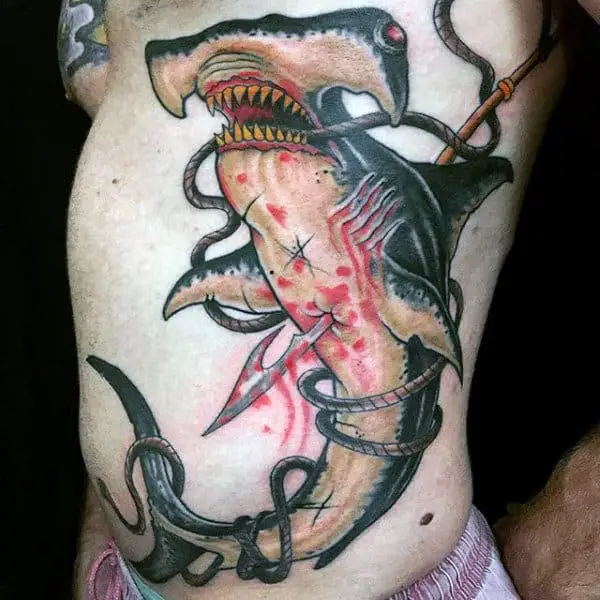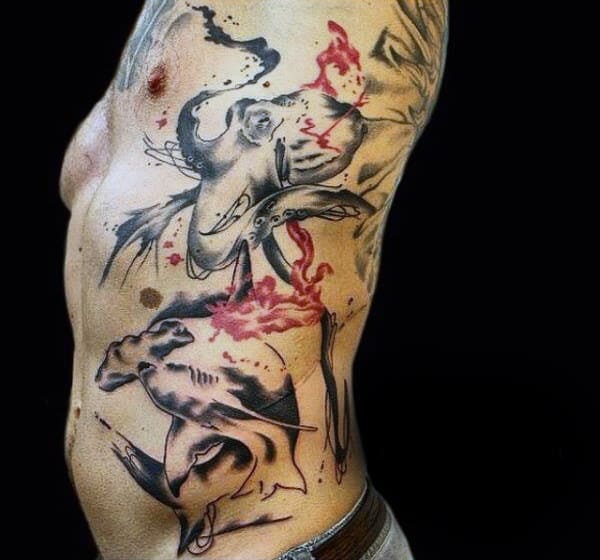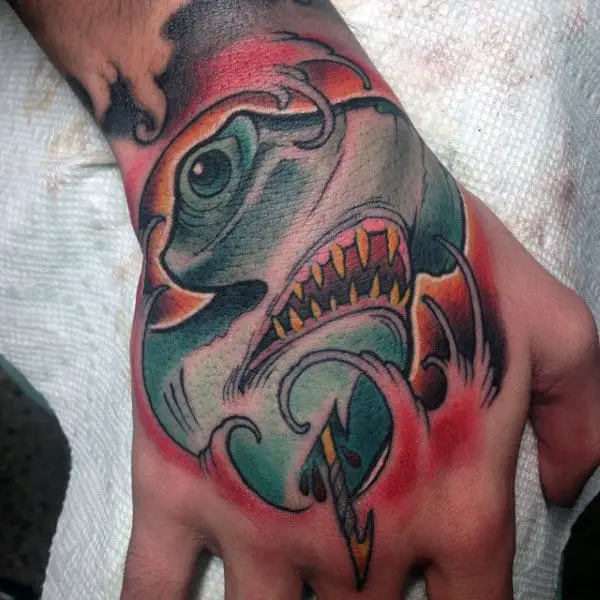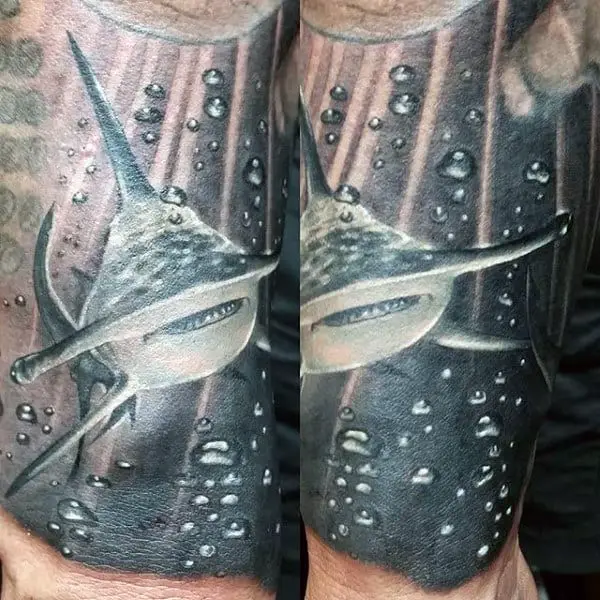 Black Hammerhead Shark Tattoo Designs
Or you can get a tattoo of several small sharks swimming peacefully in search of their prey. Here you can play with the colors or simply tattoo them in black.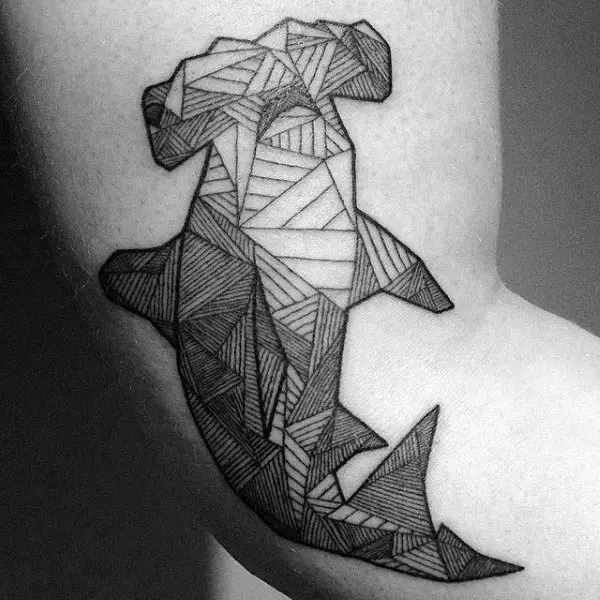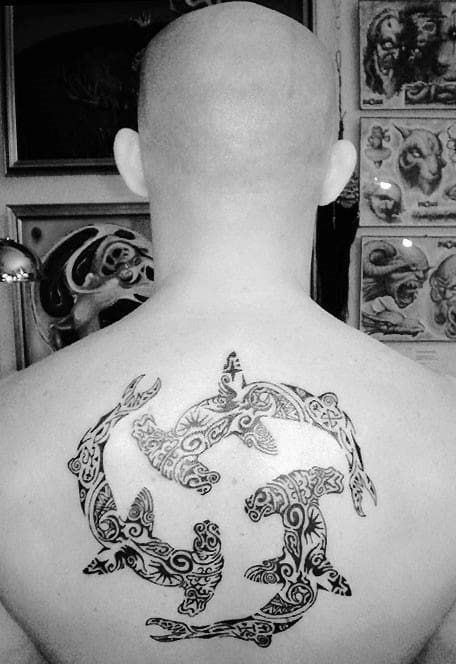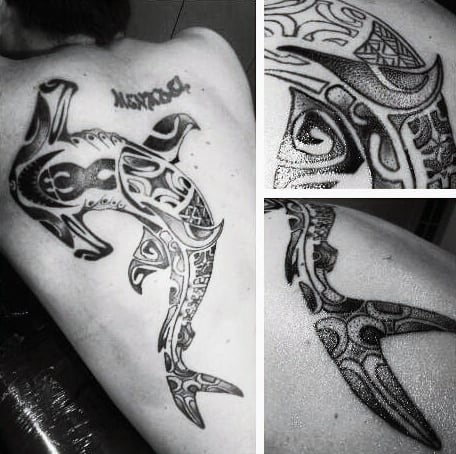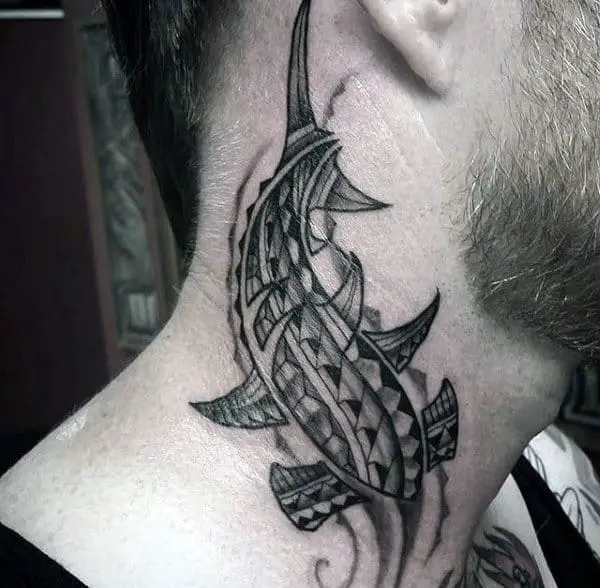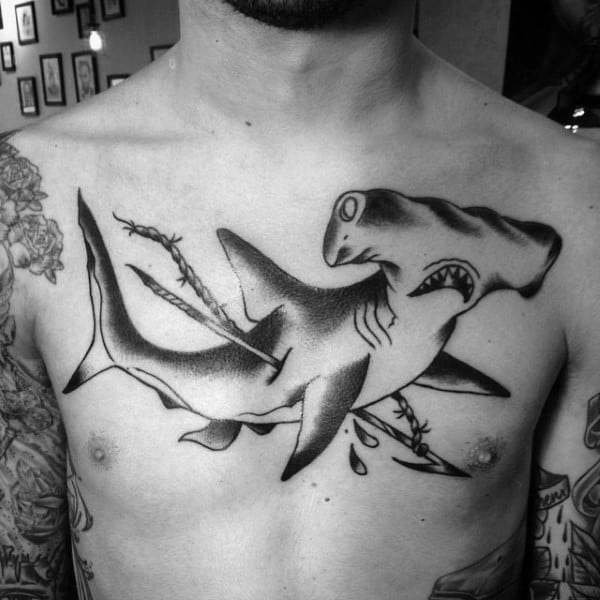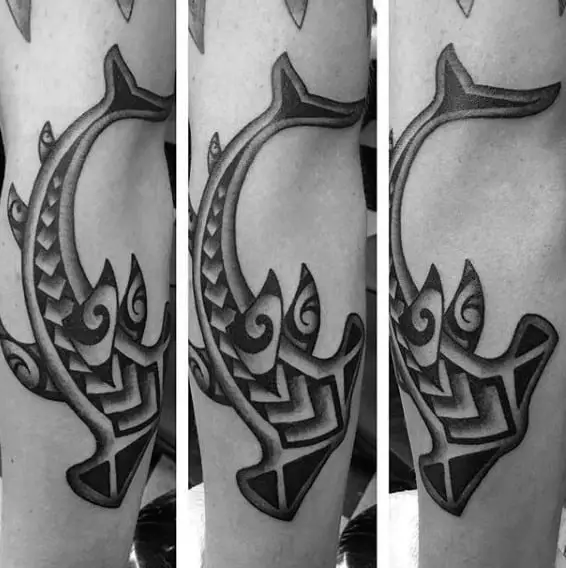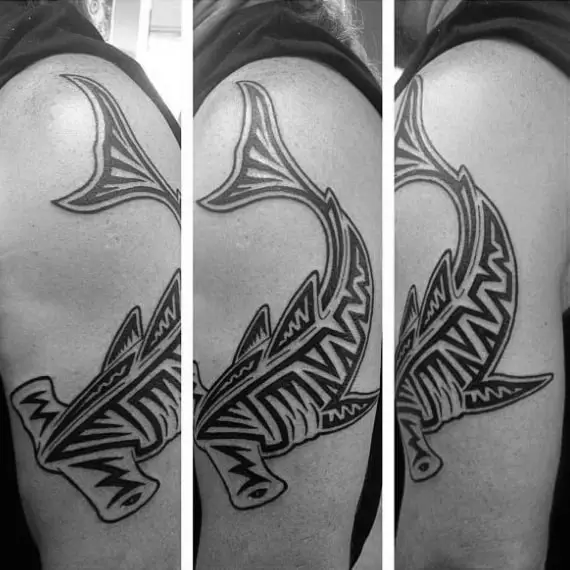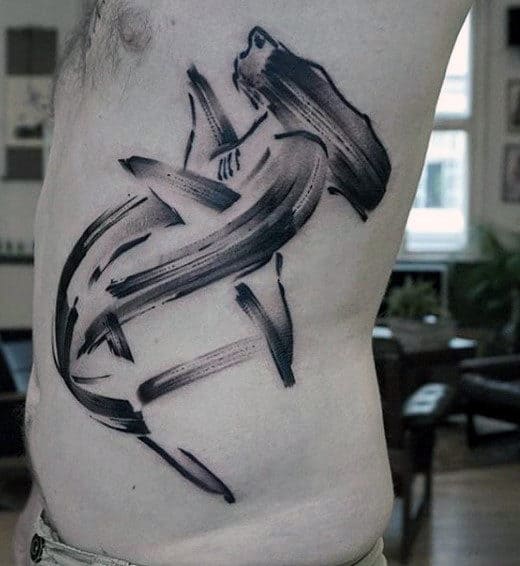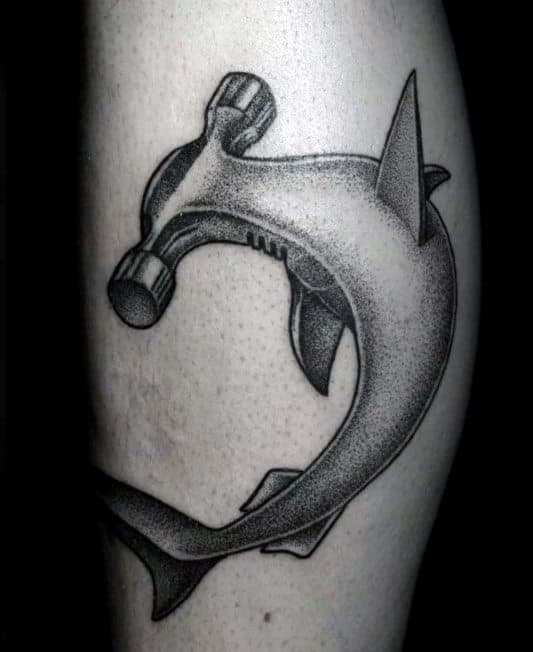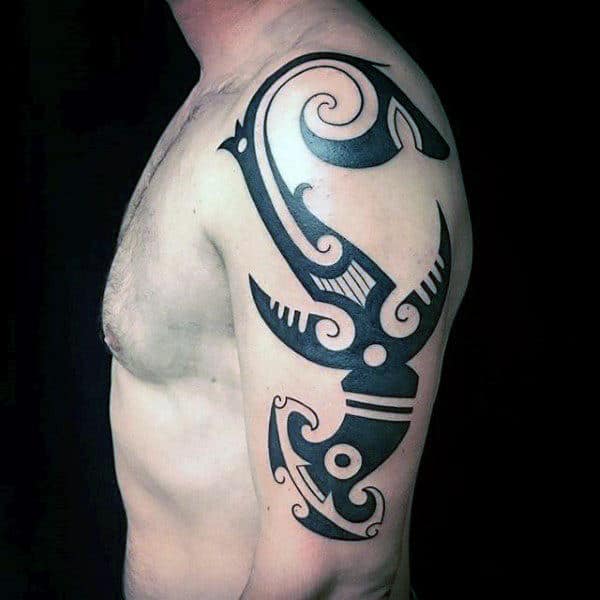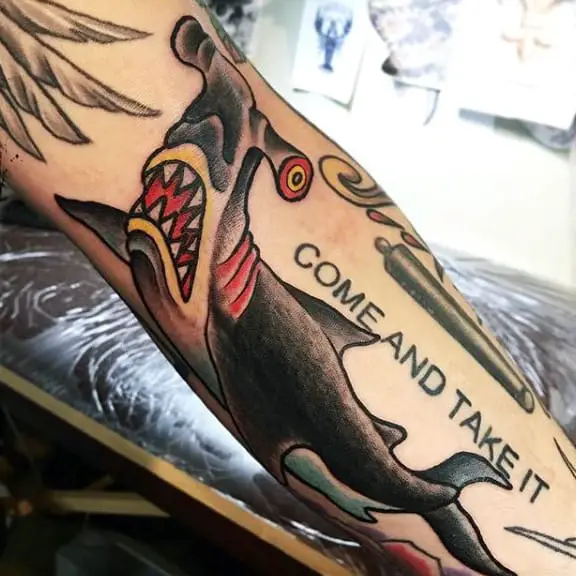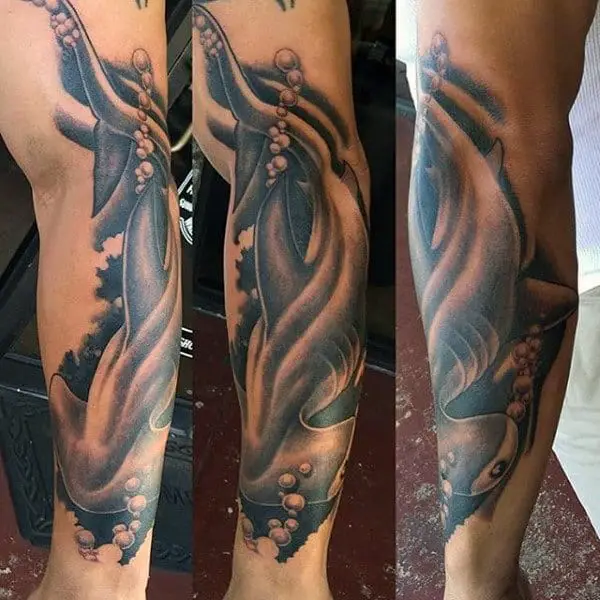 Hammerhead Shark Tattoos for Men FAQs
1. What is the meaning of hammerhead shark tattoos?
The shark has always had a bad reputation because it is an animal that attacks to satisfy its uncontrollable appetite, even attacking humans. However, very few times fatal cases of attacks on humans have been reported. But beyond being an animal related to danger, many cultures give the shark a more positive meaning. To cite one example, there are the Maori, who appreciate the figure of the shark as a symbol of power and leadership and see it as a sacred animal, considering it king of the ocean.
2. How to customize your hammerhead shark tattoo?
The hammerhead shark is a design that can be worn in a thousand ways. You can choose to get it tattooed alone or with other sea creatures like octopuses or whales. If you want to instill fear in your acquaintances, you can tattoo a huge hammerhead shark with its mouth open, showing its sharp teeth.