With the winter season approaching in the Principality of Monaco, be sure to indulge yourself in Monaco's incredible art scene. Whether you are a resident or visitor, Monaco's thriving and ever-changing art scene ensures something for everyone, from classical masterpieces by world-renowned artists to contemporary works of art by the latest budding talent. To find out more about what's on offer over the next coming months, then read on.
Art in Monaco
ART3F MONACO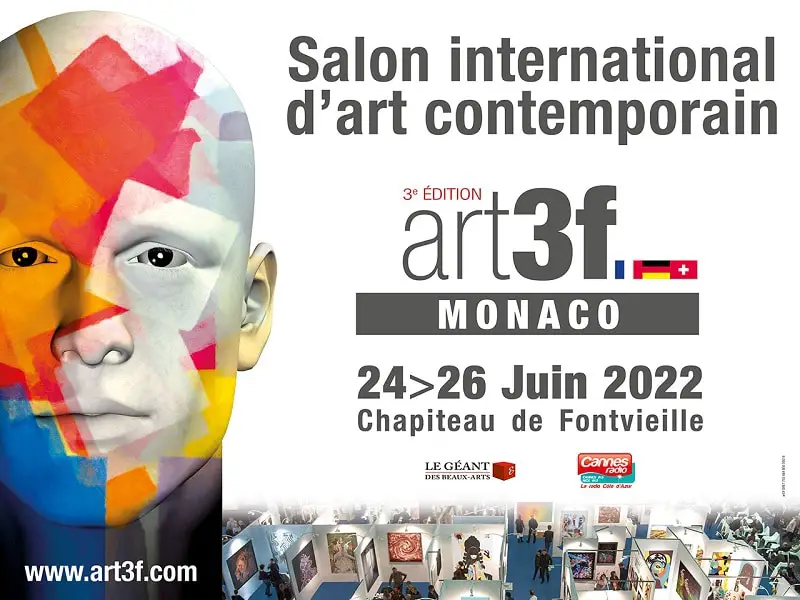 Starting June 24th 2022 in Chapiteau de Fontvieille, ART3F will be opening its doors in Monaco for the first time. This international contemporary art fair is determined to break the mould of traditional contemporary art fairs. With a very friendly and human touch, this is the perfect day out for you and your family.
Pure simplicity, ART3F is a great combination of very relevant art, affordable art and the most spectacular artistic representations of today. With a large proportion of artists selectively chosen by a committee, art fanatics and collectors will be able to meet a plethora of new, young talent and prestigious and well-established names. Uniting together through a passion for art is an excellent opportunity to get inspired and share great exchanges.
For those who have an appetite for culture and the pleasures of great food, make sure to end your time at the fair on the restaurant terrace.
"Peaceful Conquests"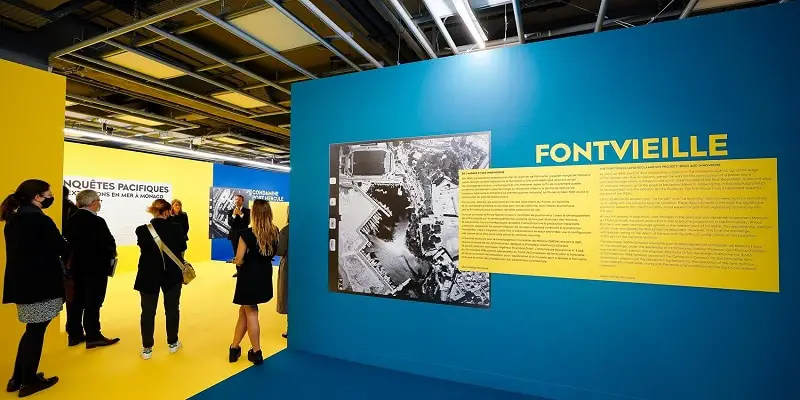 If you are looking for an excellent exhibition to spend the afternoon in, make sure to visit Quai Antoine 1er's "Peaceful Conquests". Running until the 2nd of January, this exhibition truly reflects the spirit of Monaco. Taking two years of planning, this exhibition by Björn Dahlström and Christophe Martin, organised by Monaco's Department of Cultural Affairs, retraces a century of Monegasque history through more than 300 documents. Among them includes archive photos, postcards, accounts and stories, and even models which display how the Principality has expanded its territory on the sea over the past few centuries.
Take a walk around Port Hercule, redeveloped by Prince Albert I in 1910, or around the future Mareterra district, planned for 2025. This is an exhibition that should not be missed over the coming months.
Kamil Galerie Du Forum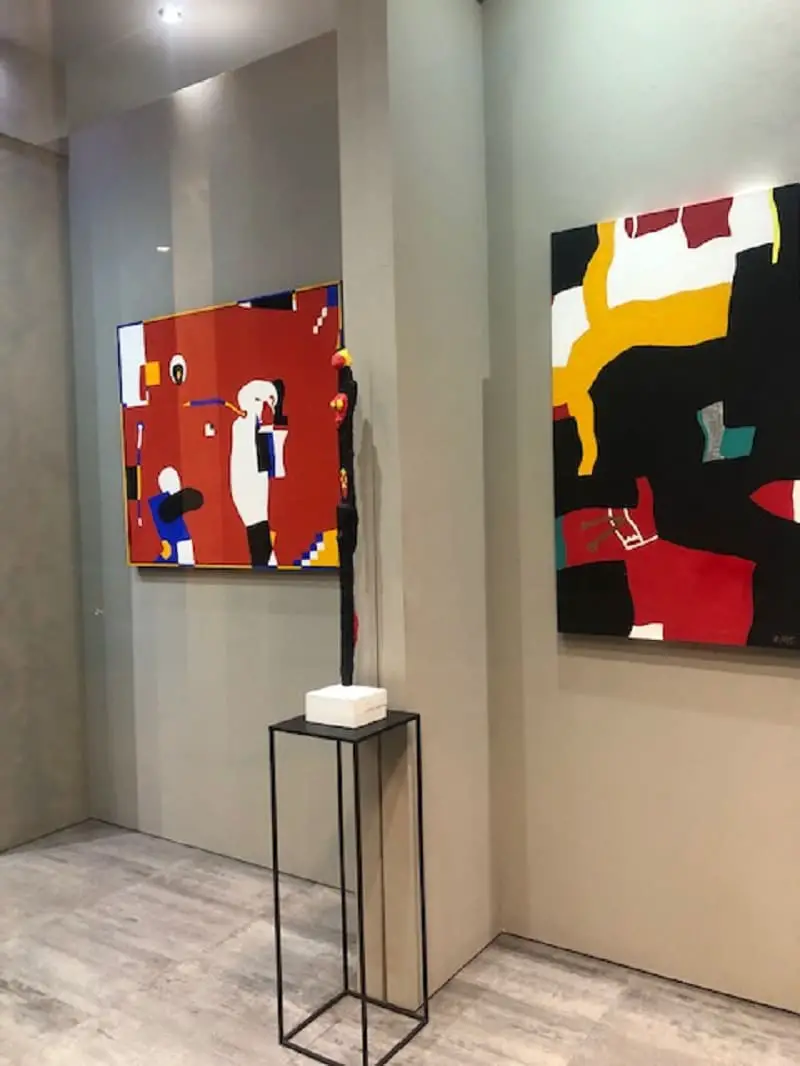 Located by the beach in Monte Carlo, across from the famous Jardin Japonais is the Kamil Galerie du Forum. This bright and airy gallery showcases a large collection of contemporary art, and it remains committed to promoting and supporting the work of budding artists around the world. Owned by the Iranian architect and interior designer Kamil, the gallery combines cutting-edge design with new and well-known art collections from Damien Hirst, Le Malin and Klein. Make sure to check their website for upcoming exhibitions, with the diverse range of contemporary art, the scheduled events are always diverse and exciting.
Monaco Art Week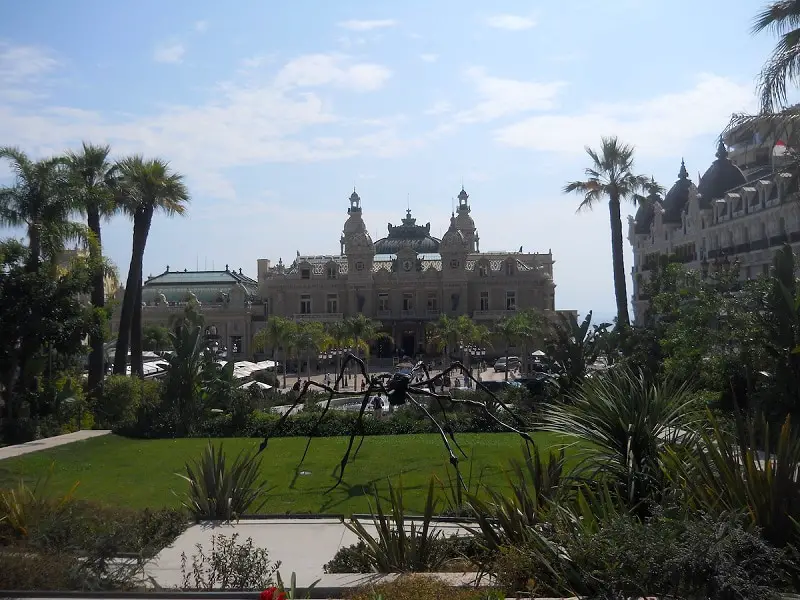 If you are looking to plan ahead, make sure to attend Monaco Art Week. Several of the best galleries in Monaco will be joining forces to present a series of exhibitions and events at their respective venues. An assembly for synergies and exchanges, these cultural gatherings are an opportunity to appreciate the talent that resides in Monaco. Visitors should expect to see around 15 galleries, from Sotheby's, G&M Design Gallery, Toninelli Art Moderne and many more.
Highly skilled in ancient, modern and contemporary art, the tradition of Monaco Art Week can be seen in the expertise between different artistic skills over five centuries. This spectacular event takes place from the 24th to the 28th of April in 2022 in several galleries around Monaco. Take the shuttle service throughout the three main neighbourhoods where the participating galleries are located: Larvotto, Monte Carlo and Condamine.
There is no doubt Monaco is home to a thriving art scene, with a gallery or exhibition for everyone's artistic preference. Which gallery/exhibition will you be adding to your must-see list?