If ethics, trust and sustainability inform your purchasing preferences, you're joining a chorus rather than singing solo.
A 2018 European consumer trends survey by market intelligence agency Mintel suggests that green factors are increasingly influential — for instance, two in five UK women aged 16-24 would like to see more eco-friendly fabrics used in clothes and a quarter of German and Spanish consumers agree that 'being better for the environment' is the top reason for purchasing natural products.
But availability and awareness are essential for the green industry — the more ethical options customers have at their fingertips, the more likely a probable purchase.
So if you're committed to sustainable living, here are three ways to align yourself with the planet.
Eco-tourism
As holidaymakers become more aware of the environmental impact tourism has on their favourite global locations and locals realise that protection of precious natural resources secures long-term commercial success, destinations are promoting positive environmental outcomes over unique experiences.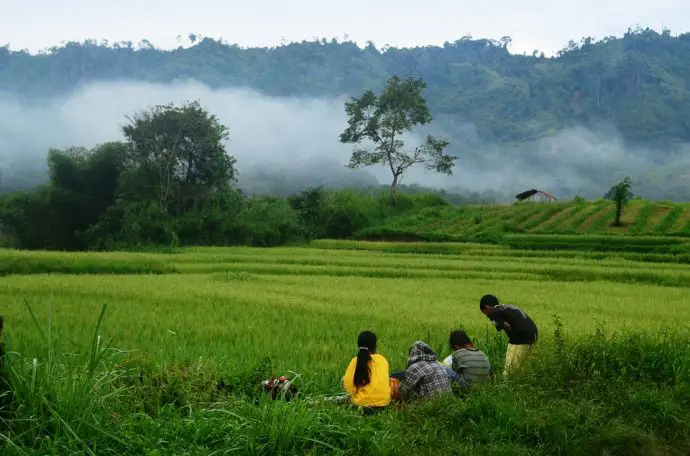 And there's no reason responsible travel and conservation can't complement each other — examples of controlled tourism funding green projects can be found in locations as diverse as Iceland and Jamaica.
But customers need to know where to find them — so ethical tourism index Green Destinations publishes a prestigious annual top 100 list of global locations assessed on criteria like culture and tradition, social wellbeing and nature and climate.
If you want to check the credentials of exotic locations like Bhutan, Tajikistan and the Azores, it's an excellent online resource.
Vegan networking
Advocates of a vegan diet claim that it reduces the environmental impact of intensive, large scale farming, respects the rights of animals and boosts overall health.
But whatever the main driving force behind your vegan journey, sourcing plant-based foods and connecting with potential collaborators for animal-free entrepreneurial projects can be challenging.
If family and career responsibilities mean going off grid and joining a commune isn't realistic, vegan networking might be the best way to meet with fellow activists who'll share the latest information to help you stick to your beliefs.
Vegan lifestyle festival Vevolution is the Glastonbury of the green movement — an annual festival where the movers and shakers of the plant-based movement meet and mingle to discuss everything from ethical fashion to vegan parenting and fitness.
This year's festival will be held on the 10th of November at the British Film Institute (BFI) in London — book early to bag your place.
Sustainable beauty
Clean beauty is big business — market analysis gurus The Future Laboratory predict that the global natural cosmetics market will be worth £34 billion by 2019.
And for men and women who carefully control their diet by exclusively consuming organic and sustainable products, using beauty ranges that fit perfectly with their environmental ethos is a natural next step.
There's lots to choose from, but online sustainable beauty shop Kijani Living has an amazing selection of ethically sourced products like coconut moisturising shampoo, aloe shaving cream, plant oil lipsticks and apricot facial scrubs.
When you can order high-quality products online, there's no need to worry about the potentially questionable provenance of high street alternatives.
So there are three awesome ways to align yourself with the planet and stay sustainable — try them soon.
How do you shop sustainably? Share your tips in the comments section.