Are you tired of having the same hairstyle day in and day out? Do you want to add length, volume, or thickness to your hair without waiting for your natural hair to grow? Look no further than human hair extensions! They can transform your look in minutes, giving you the hair of your dreams.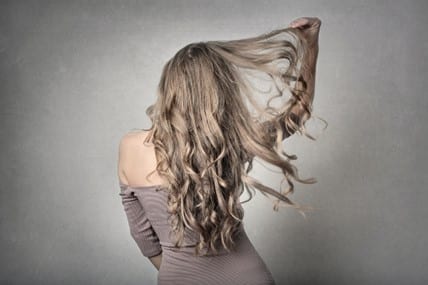 Human hair extensions are made from real human hair instead of artificial fibres. As such, they can be styled similar to natural hair. Read on for everything you want to know about the benefits of human hair extensions.
Seamless Blending
Using extensions to add length or volume can only be achieved if the extensions blend properly with your natural hair. But your hair's existing cut, colour, and texture could create hurdles in blending extensions.
Thankfully, human hair extensions blend seamlessly with your hair. They're so versatile you can cut, straighten, curl, or colour them to match your hair. Also, some brands offer human hair extensions in multiple textures, including straight, wavy, curly, and kinky.
The application method plays a crucial role in blending human hair extensions. Consider buying tape-in or Halo human hair extensions for seamless blending if your hair is too short or thin.
On the other hand, if you have short to medium-length hair, you can try clip-in extensions. These extensions blend beautifully with your hair and are temporary, meaning you can apply, remove, and reapply the extensions at home.
And if you're a fan of wearing your hair up, you can try ponytail human hair extensions. Simply wrap the extension around your ponytail, and you'll have a fuller, gorgeous updo in minutes.
Styling Versatility
Unlike synthetic extensions that come pre-styled, human hair extensions are versatile when it comes to styling. You can style them just like your natural hair. What's more? You can wear them straight, curly, or in an elegant updo.
How you style human hair extensions can also affect how they blend with your hair. For example, you can curl your extensions for a more natural and undetectable look. Or you can pull them into an updo for a natural look and feel.
The most popular hairstyles for human hair extensions include high ponytails, low ponytails, Dutch braids, half-up half-down, fishtail braids, sleek and straight, twisted styles, and mermaid waves.
Long-Lasting
Human hair extensions can last several months with proper care and maintenance. How regularly you wear them will also affect their life expectancy. Synthetic extensions last sixty to ninety days on average, whereas human hair extensions from top brands like Zala Hair Extensions could last upwards of a year.
With that in mind, even Remy human hair extensions require proper care to last as long as possible. For starters, you'll want to wash and condition your extensions as needed, so they are always in good condition. Plus, be sure to avoid products containing harsh chemicals like alcohol, sulphates, and parabens, as they can reduce the life of your extensions.
No Tangling, No Matting
One of the worst things about synthetic hair extensions is that they can become tangled and matted easily. Luckily, human hair extensions are less likely to tangle and mat. And even if they do tangle, you can quickly detangle them using a wide-toothed comb since they're made from natural hair. In any case, you must take care of your extensions to prevent knots from forming. For example, you should avoid bruising human hair extensions when wet because it may cause tangling.
Heat and Color-Friendly
Human hair extensions are heat and colour-friendly, meaning you can dye and style them just like your natural hair. You may want to experiment with different colours and styles without worrying about damaging your extensions or your natural hair. And while it is safe to use heat tools on human hair extensions, be sure to keep the temperature at lower settings and apply a heat protectant beforehand. These steps will protect your extensions from heat damage.
To summarise, human hair extensions are a great way to add length, volume, and thickness to your locks. They blend perfectly, and you can style them however you want. Moreover, Remy hair extensions are long-lasting and low-maintenance. These extensions are an investment; you must take care of them to continue having long, voluminous hair for months or even years.