By Susan Doktor
We dote on them when we're home and worry about them while we're away. We call them our best friends—and even our babies. How much do we love our furry companions? In the US alone, we spent nearly $100 billion on pet food, leashes, squeak toys, and other pet supplies in 2020. We also spent about $19 billion on veterinary services.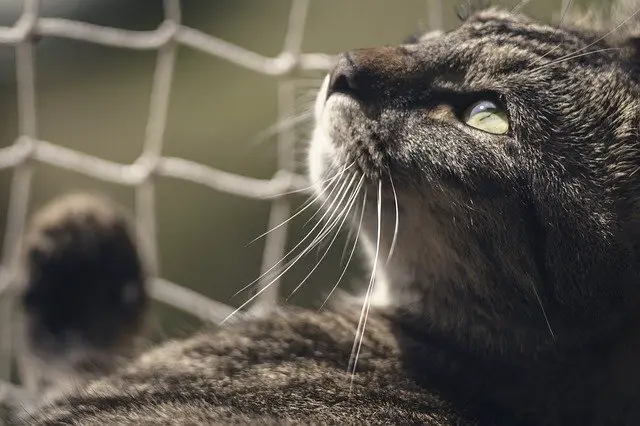 If your best buddy is a medium-size dog, you can expect to pay $15,000 for a lifetime of care for him or her. Caring for a cat costs less, but not by much. That's because indoor cats stick around longer than dogs: they have an average life span of 14 years.
Pet lovers know it's worth it. You can't put a price on unconditional love, endless entertainment, and the other gifts pets give us. But there are a few ways we can minimize pet ownership expenses without sacrificing the quality of care they receive.  That's where pet insurance—a growing industry, valued at over $3 billion—kicks in.  Does carrying pet insurance make sense for your four-legged friends? Let's take a look at what the best pet insurance plans have to offer and how to find a policy that meets your needs and your budget.
What Does Pet Insurance Cover?
Pet insurance coverage breaks down into three basic categories: accidents, illnesses, and preventive care. Accident and illness coverage is part of nearly all policies. Some insurers do give you a choice to carry one or the other but they're most often bundled in one policy. Preventive care—wellness visits, vaccinations, and annual tests, for example—is rarely included in basic policies but can be purchased as an option. Since routine care is one of the less expensive health costs pet owners are likely to encounter, experts differ on the actual dollars-and-cents value of preventive care coverage. That's because the maximum benefit many wellness plans offer may not be as high as the annual premiums you pay for the policy.
What Treatments and Procedures Are Included?
Actually, the list is quite long. Most policies cover diagnostic procedures like x-rays and blood tests in the event of illness or accident. Hospitalization, emergency care, and surgery are included. Chronic and congenital diseases fall within the purview of most policies, as do serious illnesses like cancer. Many plans even offer behavioral therapy and alternative (holistic) care coverage. A few plans cover prescription medicine and prescription food costs, too.
But if you're comparing pet health plans, it's equally important to understand what's not covered. There's no equivalent of Obamacare for pets, so pre-existing conditions are often excluded from pet policies. Pet insurance companies define "pre-existing" in different ways. Most commonly, any condition your pet has been treated for in the 12 months prior to signing up for coverage is considered pre-existing. Certain orthopedic conditions that are often seen in large breed dogs, such as hip and cruciate ligaments issues, are sometimes excluded permanently. Those conditions are often expensive to treat. So if you have a breed that's prone to them, it's best to look for a policy that has more liberal orthopedic coverage.
Finally, most pet insurance policies have a waiting period. The period usually differs for accidents and illnesses—accident coverage typically kicks in more quickly—but bear in mind that you may wind up paying one month's premium without being able to make a claim.
How Much Does Pet Insurance Cost?
Like every other kind of insurance, pet insurance premiums vary considerably. The factors that determine how much your plan will cost include your pet's age, breed, and where you live. That's one way pet insurance companies manage their own costs. Older pets are more prone to illness. Certain breeds are more at risk for serious illnesses. Veterinary care is more expensive in large cities.
But beyond those immutable factors, you can control your premium costs by the coverage choices you make. You can lower them by choosing a higher deductible, for example. Some, but not all, companies allow you to choose between several co-pay percentages. Higher co-pays mean lower premiums. You can also keep costs low by electing a plan with lower maximum benefits. Then again, if you're looking for Cadillac coverage for Fido or Fluffy, you might want to consider a plan that has no annual or lifetime benefit limit. Some companies offer unlimited plans for just a small percentage more than their limited plans.
Bottom line? The average cost of insuring a dog—taking into account all breeds, ages, and zipcodes—is about $42.00. Cat insurance will cost you about half of that. Some insurers offer discounts for first responders, military personnel, and people who work in the veterinary field. Most offer multi-pet discounts, too. Considering that a single surgery can cost thousands, pet insurance can pay for itself in a single day. And it offers one benefit every day: the peace of mind that comes from knowing your pet will get the care he or she needs in the event of a serious accident or illness.
Author Bio:
Susan Doktor is a journalist, business strategist, and principal at Branddoktor. She writes on a wide range of topics including finance, technology, and health and wellness. Follow her on Twitter @branddoktor.