Popular art or Pop Art for short has been around for a long time and some of its masterpieces have managed to reach exorbitant prices. Ready to discover the most expensive pop art in the world, sorted by artist? Keep on reading.
David Hockney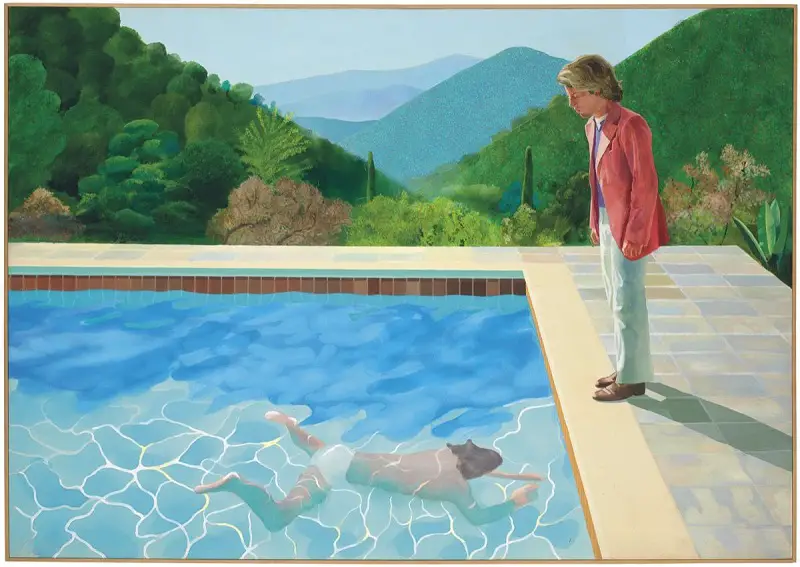 David Hockney is one of the most famous pop art artists today. Every year, his works of pop art break sales records in the most important auctions in the world. This British painter is considered one of the most influential artists of the 20th century. His characteristic style is influenced by the 30 years that he lived in California, in his works we can appreciate numerous scenes of comfortable, luxurious and sometimes frivolous life. In 2018, a work by this famous modern painter broke the sales record for a living artist with 90 million dollars, but a year later another living pop art artist (occupies the fourth position in the ranking) surpassed it. In this work we see a scene characteristic of the painter's pop work with scenes of luxurious mansions and soft blue tones.
Jeff Koons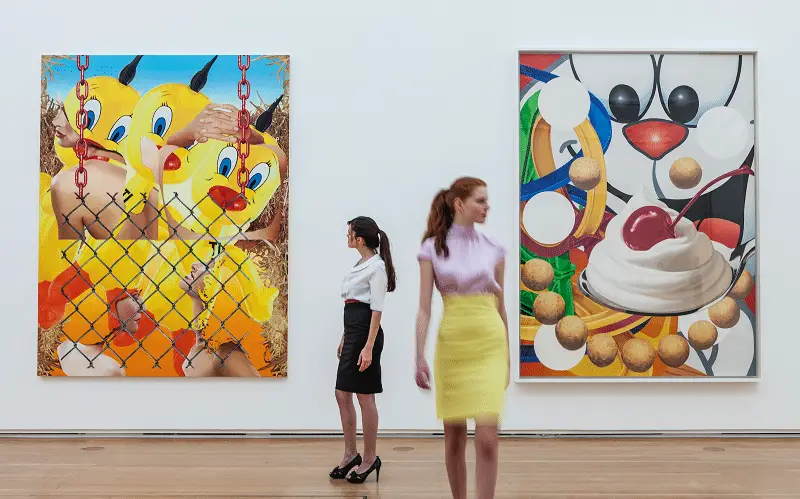 In fourth place is Jeff Koons, one of the most influential pop art artists in the world for his metal sculptures simulating inflatable balloons. Until the date of publication of this ranking, this pop artist holds the record for the sale of his work called Rabbit, auctioned at 91 million dollars. One of the main characteristics of pop art is the use of common or popular objects, such as this Koons work auctioned at 12 million dollars.
Robert Rauschenberg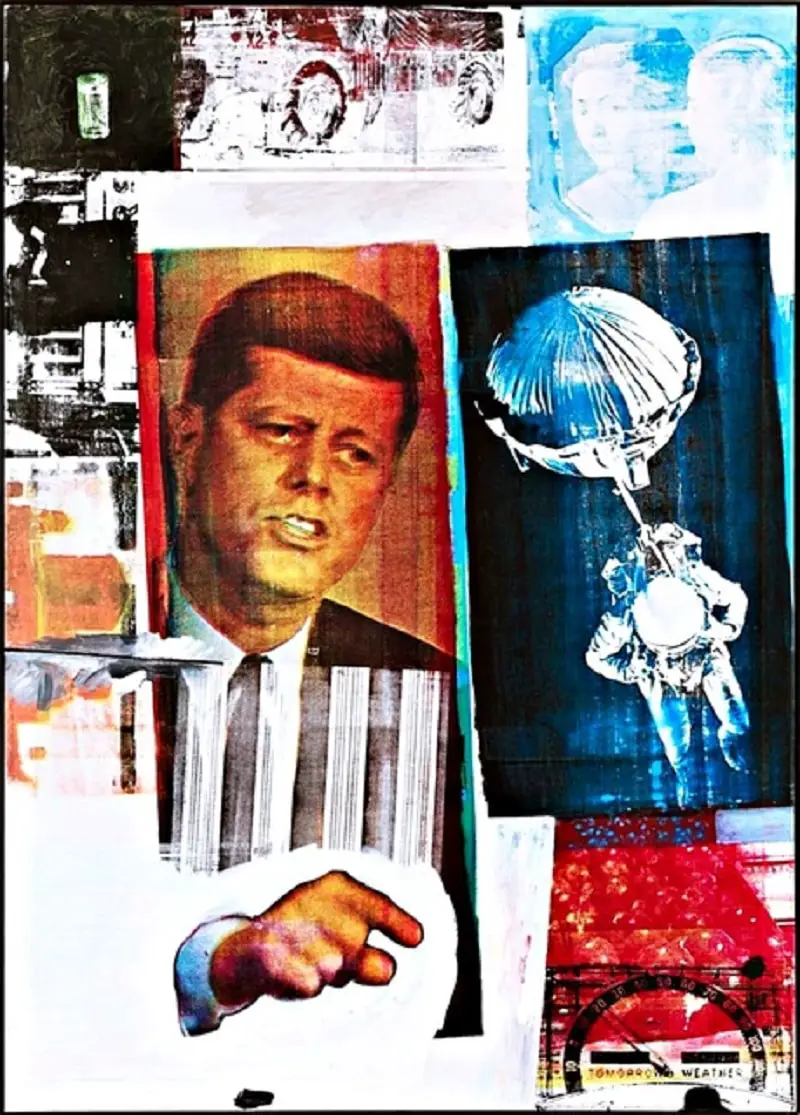 Robert Rauschenberg went from contemporary abstract art to pop art in the 1950s, becoming one of the leading representatives of the North American pop movement. Together with Jasper Johns (7th in the ranking), he was a great promoter of the renaissance of Dadaism, a movement critical of established, bourgeois and conventional art. In his great works of pop art called combines, the artist used images, photographs, consumer objects or even sculptures. Under the influence of Marcel Duchamp, he would introduce collage to his work, a clear example is his work titled Buffalo II auctioned in 2019 for 88 million dollars.
Roy Lichtenstein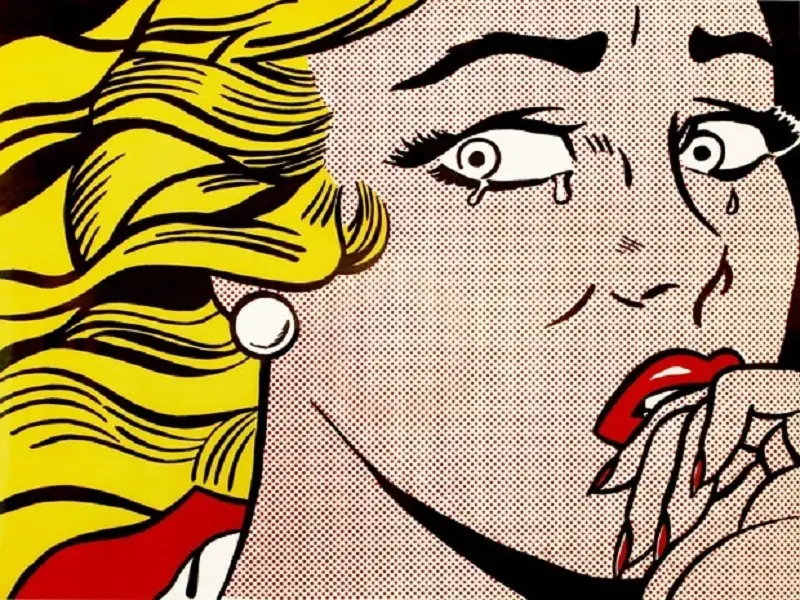 In second place in the ranking of pop art artists we find Roy Lichtenstein, one of the greatest representatives of the use of comics in pop art. He used the comic as a decontextualization tool. We see images of the old west, paintings by Matisse or Picasso, cartoon characters or ordinary situations transformed from comic into painting or sculpture. This work titled Nurse sold for $ 95 million, which gives an idea of ​​the impact of the artist's work and his influence on this movement. He is undoubtedly one of the best pop art artists in history.
Andy Warhol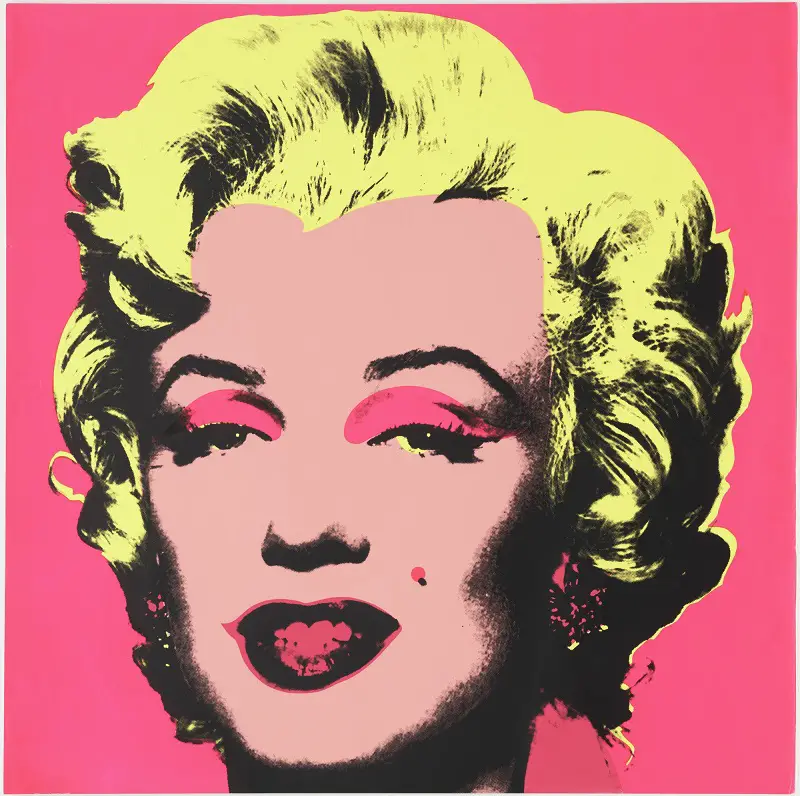 It's impossible to list the best pop art artists and not put Andy Warhol in the top spot. This famous artist was crucial in the history of pop art. We could talk about an influencer from his time, because of the way he handled his relationship with the media. He was an artist but also a public celebrity. He was influenced by a set of works by Jasper Johns and Roy Lichtenstein exhibited in the Leo Castelli gallery, which depicted stereotypes used in advertising. His soup cans or the color reproductions of different famous people became a pop art icon thanks to Andy Warhol. When a can of soup worth $ 6 was sold at an exhibition for $ 1,500, the artist questioned the entire art world by asking what is art? This painting titled Elvis ferus type sold for $ 82 million in 2014.