The chest is an area that can be a bit painful to have tattooed, especially after a few hours of tattooing, but the designs that can be achieved on the chest can be really beautiful. Tattoos on the chest of large open-winged birds that span the entire rib cage of a man, no doubt look very pretty. Also the chest is where we have the heart, therefore a smaller tattoo but located on the heart, will have a much greater meaning, and can be used as a plus when adding emotional value to the tattoo. In this selection of photos of chest tattoos for men, I will show you the best tattoos on the chest that we could find. Remember that in this art, the constant progress of the artists, makes them grow day after day and tomorrow we can see more cute tattoos than we saw today. As you are going to see we do not have a rule when it comes to tattoos on the chest, you can mix many styles and as it is usually done little by little, you will unite the different tattoos in one, until you have the full breast of ink. I particularly like that they extend along the shoulders and a little towards the abdomen.
Typography Chest Tattoo
Mystic Chest Tattoos
Colourful Chest Tattoos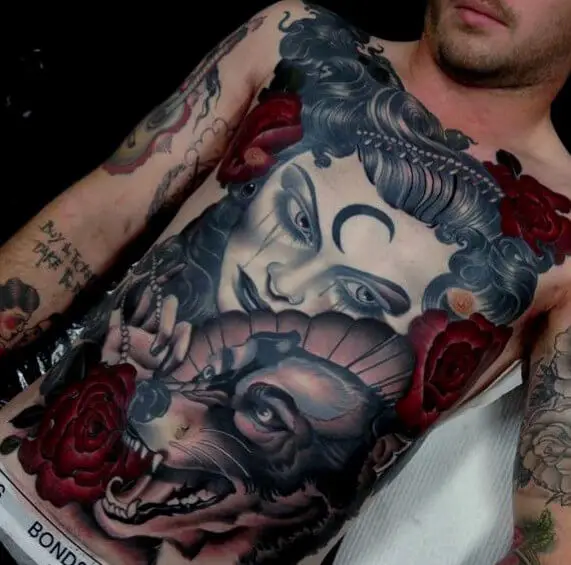 Other Chest Tattoos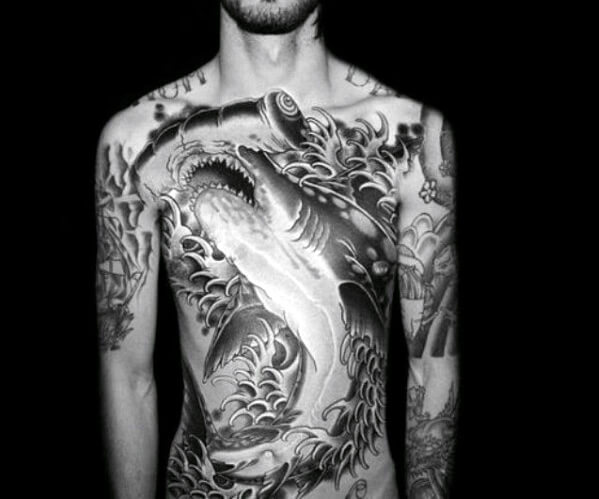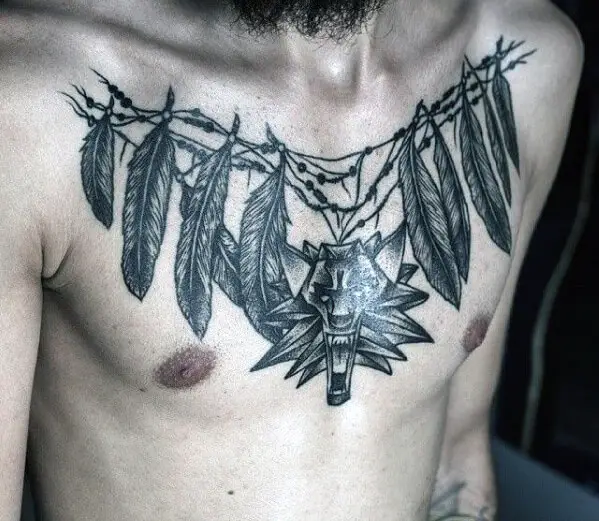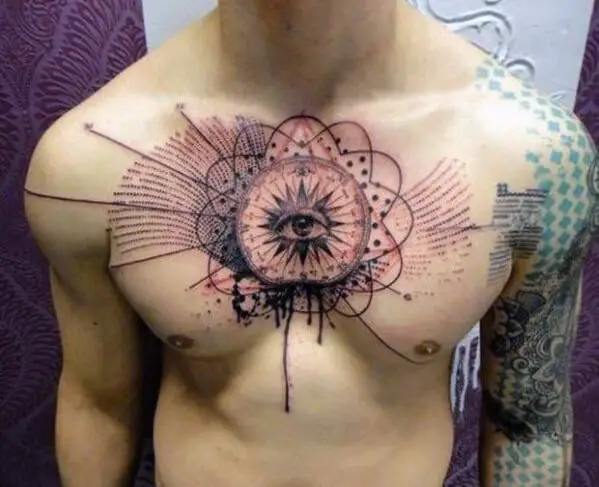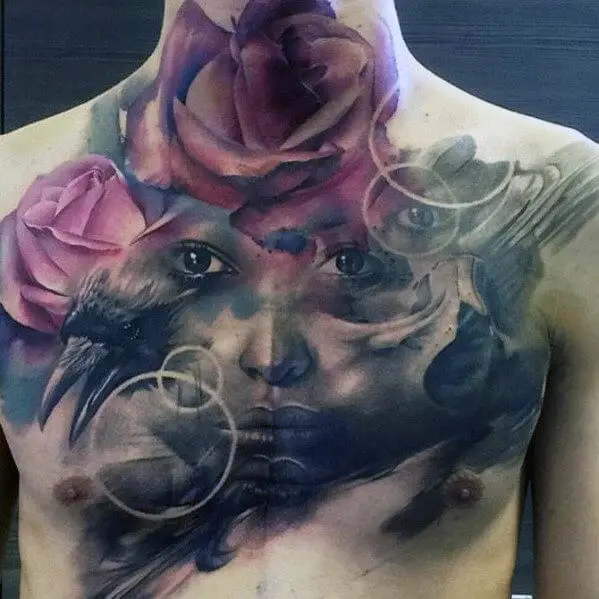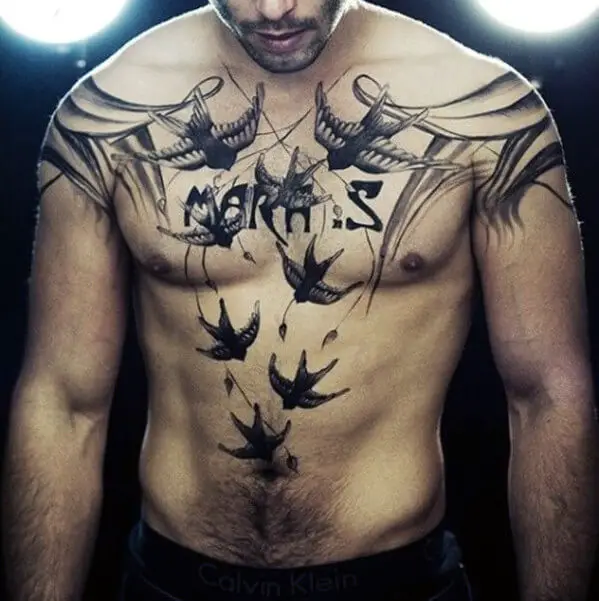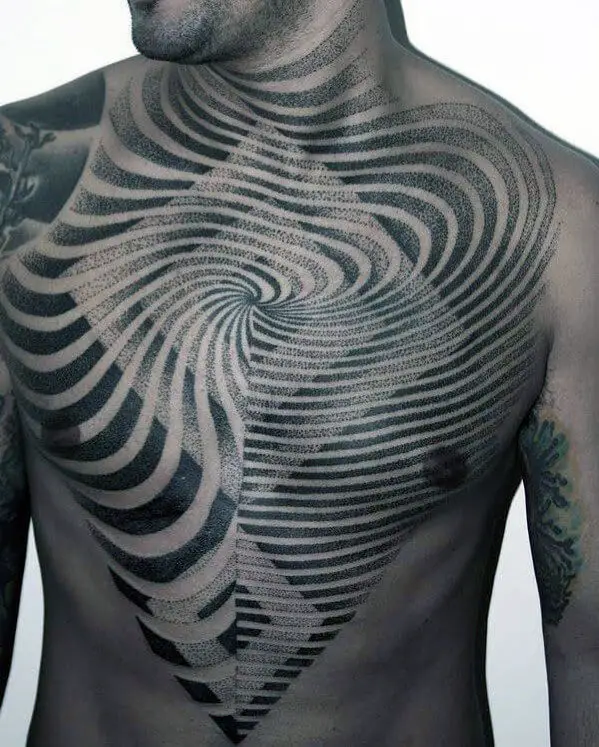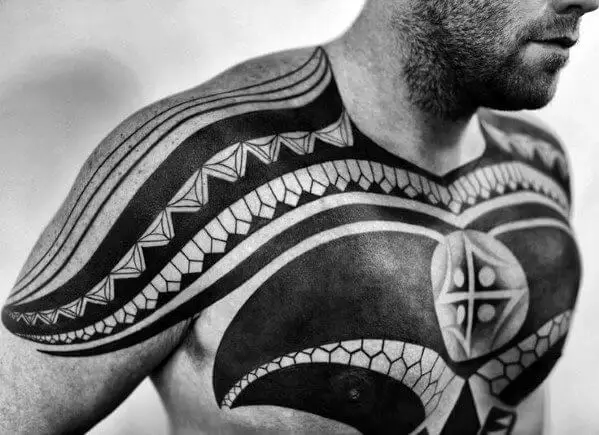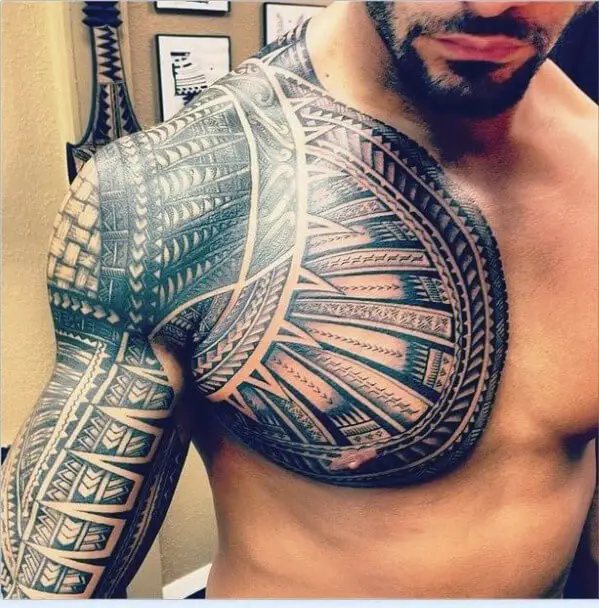 Chest Tattoos For Men FAQs
1. What are the most popular chest tattoo designs?
Animals and skulls are a very popular style of designs for the chest. Additionally a lot of people love mysterious shapes, mandalas and even Hawaiian style tattoos on the chest.
2. What unusual chest tattoo designs are there?
Tattoos on the chest such as those traditionally worn by Yakuza are quite unusual but fascinating, often featuring dragons and koi carp fish. There are also chest tattoos that feature while scenery and landscapes.
3. Why is the chest a popular spot to tattoo?
The main reason is because it's a very open and wide space to work with, allowing the artist to get creative with the designs. Also it's very easy to hide most of the time so it's a preferred spot of those trying to keep a low profile.