As its name suggests, Crazy Golf is a more entertaining version of the conventional sport of golf. And when we say more fun, we mean that it uses clearly smaller areas, where its surfaces provide a huge variety, using various obstacles to make the game more demanding and at the same time more enjoyable. In this way, younger children are attracted, who usually find the sport of regular golf as more boring and more "empty".
In fact, Crazy Golf's game is so popular that it even hosts the Crazy Golf World Championship in East Sussex, so we are definitely talking about a game that has established itself, at least in the greater London area. Referring to crazy golf London, we observe in a specific district, and especially in Camden, that there are dozens of places where one can play a game of Crazy Golf carefree. In today's article, we will try to locate through these dozens of options, those places that really deserve your attention, so that you can live carefree and pleasant moments with your family, playing in one of these exceptional Crazy Golf courses. Let's look at them one by one:
Swingers Crazy Golf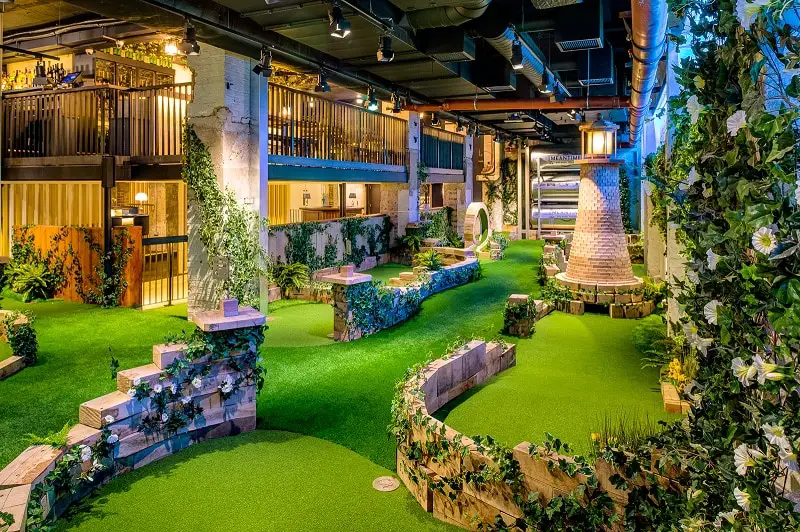 We start with Crazy Golf Swingers with two different venues in the Camden area, which offer you a premium and luxurious experience. An experience that can offer you, in addition to the fun of Crazy Golf games, can offer you cool cocktails for every taste and hearty snacks with dozens of street food vendors. Modern and pleasant atmosphere with music invites you inside to play Crazy Golf games with your loved ones, choosing from 4 different courts. Each stadium presents a separate challenge, so be prepared to be surprised.
Puttshack Bank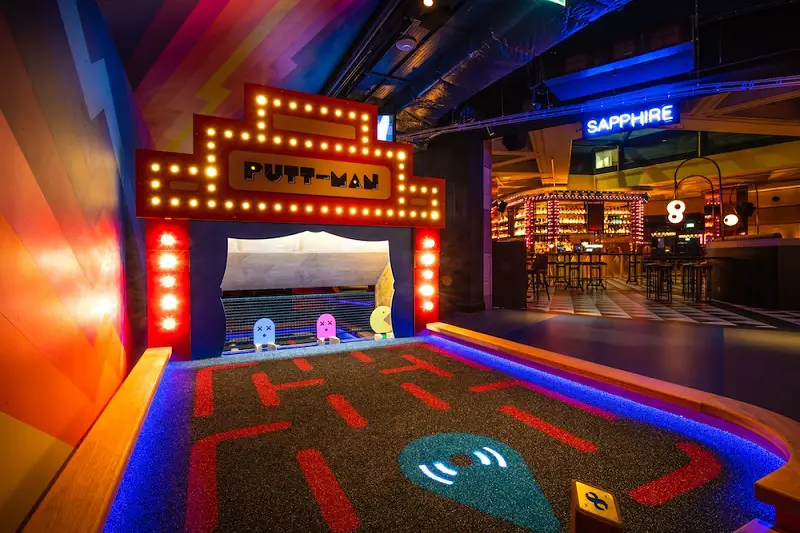 We continue with Puttshack Bank, another place in the Camden area, which will soon open its doors to welcome people's compliance with all sanitary measures. This site uses modern technology to record Crazy Golf games' scores without having to keep the score by writing on paper constantly. It also has various themed holes but interactive whiteboards, which can take interest to the next level during a game. They try to enrich each track by adding various small mini-games – from questions about pop culture to beer bong games-to further fun.
Plonk Crazy Golf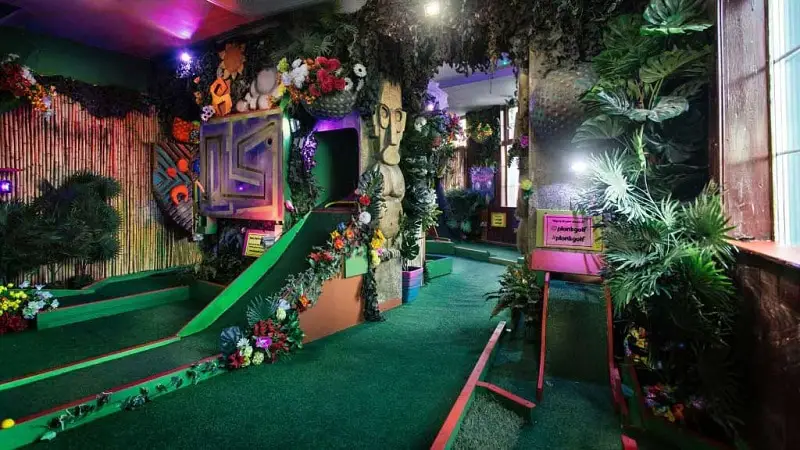 Plonk Crazy Golf in Camden is a beautiful place almost hidden in the Victorian market areas, which can offer you an exciting gaming experience through its themed slopes, which have a total of 9 holes. To win, you must first overcome the dozens of thematic obstacles – such as ramps, narrow pipes, wooden beams, etc. – that will make your entertainment even more demanding. This area can also be used as your ideal stop or your ideal break during your walks in the area's market. It is important to mention the rich bar of the place, which can offer you quality cocktails that will accompany you throughout your game and keep your mood high. It is a colourful and interesting place to get rid of all your stress and experience carefree and nonchalant moments again.