If you're a small business owner, you probably have plenty on your mind already. Aside from sales, you also have to consider the quality of your products and services. We aren't even diving deep into marketing and expanding your business to new horizons. As such, it's important that you limit the things you do as much as possible.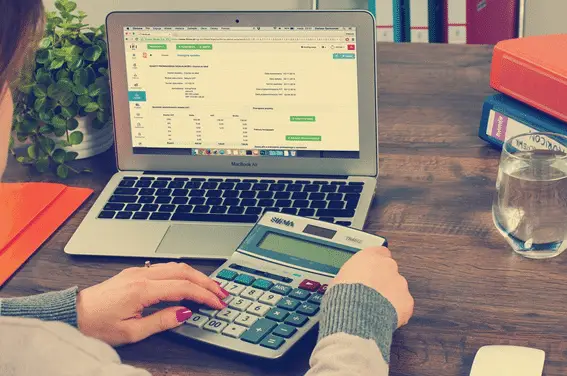 One of the most time-consuming things you need to do for a business is bookkeeping. What is bookkeeping? This is essentially the process of recording all financial transactions that your business makes on a regular basis. This includes sales, operational costs, and many more.
Bookkeeping is a sensitive matter because it involves all the outgoing and incoming money into your business. It's a must that you leave no room for error. Here are a few tips to make the job easier.
Make Use of the Appropriate Software
Manual bookkeeping is no longer practical considering there are many online tools and solutions that make the job easier. Invest your time and money on these tools instead of sticking to traditional bookkeeping. Not only will it make the job faster, but it will also make it more accurate.
Good software to put in your arsenal is online office suites like Google Drive. Google Sheets and Google Docs are a good way to keep track of your transactions. Since these are saved over the cloud, you'll have access to important data all the time. 
Keep Track of Everything
The essence of bookkeeping is basically keeping track of all things related to your business expenses and income. Whether it's a small purchase of goods or a large sale of your products, it's important that you keep track of everything. It's best to create a digital copy you can always have access to.
Record all of the important details of the transaction. Aside from the amount, other details include transaction numbers, date and time, names of the parties involved, and the items purchased or sold. You can use this as a reference in case you need to look back on disputes.
Hire Professionals
Why bother risking making mistakes with bookkeeping when you can hire professionals instead? Bookkeeping services such as the one found here take away the burden of bookkeeping off of your shoulders. Of course, you also cut the risk of making a mistake when doing bookkeeping on your own.
Professional bookkeepers will work alongside your company to be as transparent about your finances as possible. Of course, their services aren't free. However, you'll definitely spend less in hiring a bookkeeper as compared to losing precious hours when you try to undo a mistake you made when bookkeeping manually.
Set up a Business Account
It's important that your small business has its own separate bank account. You wouldn't want to mix your personal expenses with your business expenses. This can make bookkeeping harder than it already is.
A business account is where all your revenue flows into and it's also where your expenses are taken out. It will be easier to keep track of your transactions with such an account.
Hold on to Your Receipts
Receipts are very important for a business. These are basically the proof of the transactions you make. It's imperative that you keep both a digital and a physical copy of the receipt. Traditional bookkeeping sees you referring to your receipts when calculating your expenses and sales. That practice stays strong till today.
It's easy to lose receipts as they are small pieces of paper after all. It would be best to have a small metal box or a safe where you can store these. Ideally, you should keep physical copies of your receipts up until two months after they are created. Digital copies should stay with you indefinitely via the cloud.
Always Do Double Takes
Bookkeeping mistakes can be costly on your end. Aside from that, it can put a dent in your small business's reputation if you happen to make a mistake in your transaction with a customer. The key to effective bookkeeping is to simply take it slow.
You should also do double-takes of everything you do so that you can spot mistakes as well. It pays to be patient when it comes to bookkeeping.
While tiring, bookkeeping is an essential part of any business. You'll find that even major companies take their bookkeeping seriously. There are many benefits to making sure that yours is done as properly as possible so make sure to follow our tips above.