Looking to get away for a romantic break over the Christmas holidays? This can be a fantastic way to reconnect with your partner whilst also getting into the festive spirit. The great news is that you do not have to travel far or spend a fortune for a special weekend away, as there are many wonderful places throughout the UK which are transformed into winter wonderlands over the holidays.
Here are a few places to consider, with places like Great Little Breaks taking the stress out of arranging these short holidays for you.
Brighton
The cool and charming coastal city of Brighton on the South coast is a hugely popular destination. This is for good reason with the picturesque coastline, weaving backstreets, famous nightlife, amusement arcades, art scene and friendly vibe. It is also a fantastic place at Christmas where a unique atmosphere sweeps across the city and decorations and cheer can be found everywhere. It is a romantic place to visit where you can stroll along the beach, explore the Laines and pop into the many great pubs, cafes, bars and restaurants.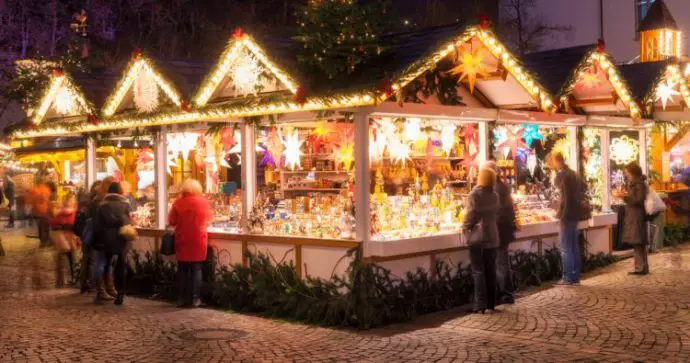 image source: here
Chester
The northwest city of Chester feels like travelling back through time thanks to the Roman walls made from red sandstone and Tudor-style buildings. This makes it a magic and romantic place over the holidays which any couple will enjoy exploring. Chester hosts a brilliant Christmas market each year – this is the perfect place to get in the mood for the holidays, as well as sample Chester's famous local seasonal cuisine.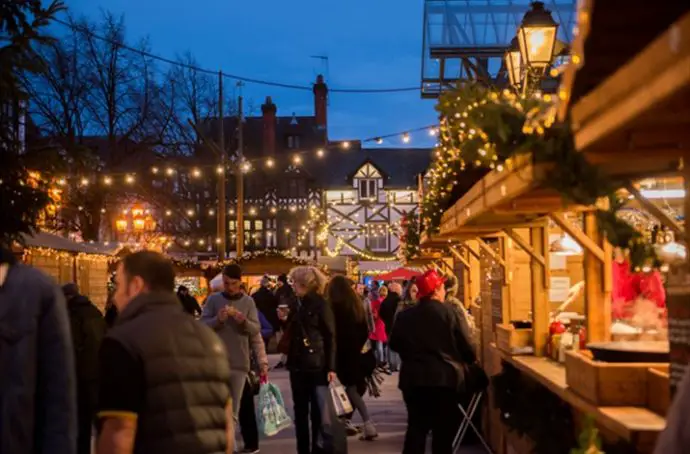 Salisbury
Located in the incredibly picturesque county of Wiltshire in southern England, Salisbury is a quintessentially English city and one that is ideal for a romantic break with that special someone. This is particularly true around Christmas time, with the entire city filled with beautiful decorations. Salisbury also has a popular German Christmas market, so be sure to take the time to explore the market and sample the mulled wine, German sausage, gingerbread and soak up the atmosphere. After a day of exploring the pretty city or heading out to explore Wiltshire (Stonehenge is just outside), retire to your hotel or chalet for a cosy night in.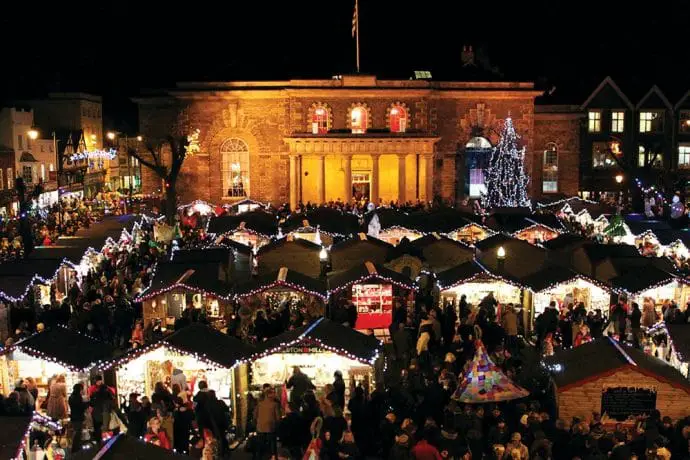 image source: here
The UK has many romantic cities that make for the perfect destination for a short break at Christmas, but the above three all have something special about them during this time of the year and any couple will love exploring these cities and enjoy the festive cheer.