Whether it's the holidays, a birthday, or just a special occasion, there will inevitably come a time when you have to buy a gift for someone in your life who loves to ride. However, considering that they probably have a ton of gear and accessories already, how do you know what to get them as a gift? Fortunately, one thing about motorcyclists is that they tend to need new equipment on a regular basis, so things like cool motorcycle helmets are always in style.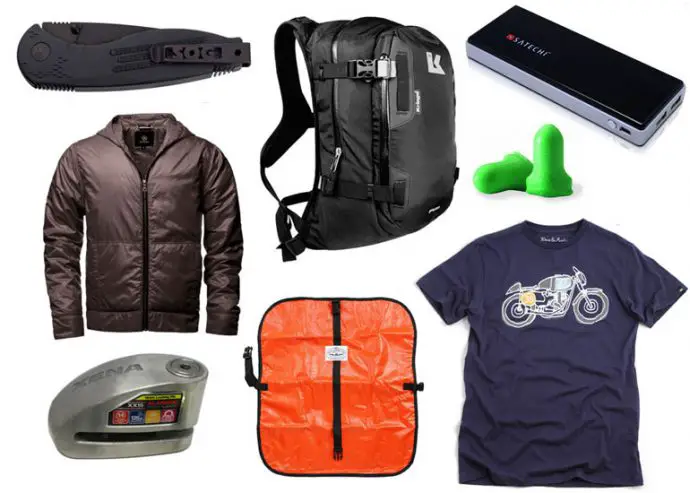 image source: here
Here are a few more ideas to help you get started:
Motorcycle Jackets for Men (and Women)
There's nothing cooler than wearing a perfect biker jacket. Although it does protect from the elements and the road, the best models are those that can be worn at all times. Even if your friend has one already, they can always use another.
Travel Gear
Has your motorcyclist been on a long-distance journey yet? If not, then you want to give them a not-so-subtle hint that they should plan one soon. A travel bag or cargo rack is a fantastic way to tell them to hit the road while also showing that you care.
Power Bank
Odds are that your motorcyclist doesn't have a way to charge their phone while they ride. Or, even if they do, it's probably due for a replacement anyway. A power bank will enable them to keep at 100% at all times, even when they're away from their ride.
High-Quality Riding Gloves
Just like a jacket, the right gloves can both make the outfit and provide some much-needed help on the road. Go for a classic leather look, and you'll make your motorcyclist very happy. Even better, get a pair that works with touchscreens so that they're even more functional.
Overall, when it comes to biking gifts, apparel and high-tech gadgets are always in style. Also, if they're a huge gearhead, feel free to give them some tools or accessories that you know they don't have already.