Whether you hire in-house IT experts or outsource to experienced technical support staff, having strong IT services is crucial for the competence and growth of any business. By outsourcing this function, you maximize the benefits of relying on innovative technologies for your business operations. Today's customers and clients prefer to work with businesses that can keep up with the latest tech trends. So in addition to streamlined operations and overall business flow, adopting IT support services will meet your consumers' demands and show your brand's dedication and reliability.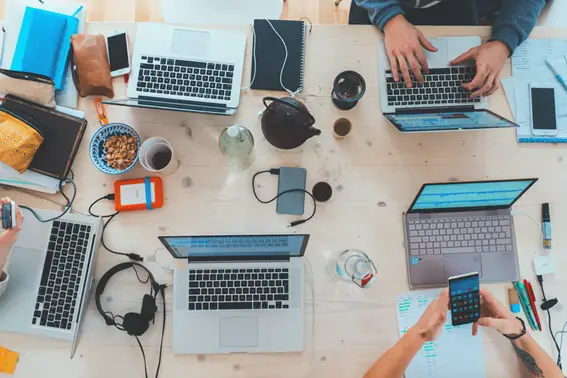 If you want to know more about the importance of IT strategies, start here to understand how IT services to support businesses in solving complex problems and managing data more efficiently.
Data Management Support 
As a business owner, you'll find yourself in possession of very important data such as employee information, income, and salary. You'll need effective ways of storing and managing this data and this is where IT services come in. To assess your business needs and store your company's data landscape in safe hands, you'll need to have a strong IT strategy in place. Reliable IT support will protect your data from breaches and provide security while backing up all the important files and systems. It will also enhance your data storage capabilities and provide you with innovative solutions that save space. IT services are considered a big part of data management and storage. So if you're looking for management solutions, start with outsourcing your IT services.
Innovation
Innovation is displayed in business in many examples including improved data storage, large-scale information distribution, smart apps, and faster processing. It increases business qualities, productivity, and value. To acquire the most innovative strategies, you need to work with an IT staff that thinks outside the box. Most information technology workers and experts dedicate their biggest efforts to improving business processes and facilitating internal procedures. Hiring an IT team will help your business run more efficiently. This can be represented in many innovative alternatives and changes that were introduced to modern businesses such as VoIP which replaces legacy telephony, digital marketing, cloud computing, and many other examples that save time and money.
Solving Complex Problems
IT services are very important when it comes to coming up with advanced solutions to complex problems relating to the internal systems and networks that keep your business running. To eliminate operational hassles, IT support provides your business with improved hardware such as faster processors, high memory storage, and high-quality displays. The technical specialists from Onestopit.com suggest that enhancements such as mind-mapping software, automated processes, and smarter applications help businesses research and analyze their problems a lot easier. Collaborative systems and streamlined processes facilitate researching and collecting data which can help your organization find better solutions for operational problems. This is why every generation manages to resolve a bigger and much more complex business dilemma. All the credit goes to the process enhancements provided by information technology.
Computer Security
Having an IT team will be very beneficial for the protection of your computer devices from multiple online threats such as viruses and compromising software. Your team will work hand-in-hand with you to update all computer systems and keep your internal network monitored to prevent digital breaches and protect your business' data from online theft and other cyber threats. You need to understand that digital malicious intentions are very common and that many big companies have fallen prey to these attacks before. The possibility of having your operations compromised can cost you a lot of money or put your company out of business. You'll need to work with an experienced IT staff to secure your systems and prevent all digital breaches. 
Broad Monitoring
Monitoring internal operations and customer reach is key when it comes to running a business. IT services can expand your supervision by enhancing internal auditing, improving quality control, and facilitating planning and logistics. IT support will also be very useful for online businesses trying to build a brand. This is due to the protection provided for customer's security and the prevention your services get from being jeopardized.
If it wasn't for information technology, businesses nowadays wouldn't have been able to adapt to the market changes or meet their consumers' demands. IT solutions made it easier for businesses to monitor their customer reach at every stage while auditing internal processes to ensure quality and maintaining a steady business flow. IT solutions have also provided businesses with streamlined processes through smart applications and automated services. Companies can take advantage now of cloud computing and smart solutions for data management and storage. Having a dedicated staff or department for these practices will give you enough time to focus on running the business side of your company.