Socks are an indispensable part of the men's wardrobe. And very ordinary. For example, do you decide to give your man socks on a meaningful day? Most likely not. Do you think this is too modest and so present – bad manners? Take your time with such an evaluation. And if it's an expensive brand.. And when they are packed in a handmade wooden box. And on the package is the personal signature of the owner of the production.. And at the same time, the value of your gift will be greater than 800 euros.. Have you changed your mind that a pair of socks as a gift is too simple and cheap? It is not such a modest gift.
And to fully convince you of this, we will tell you which socks are the most expensive.
Falke Socks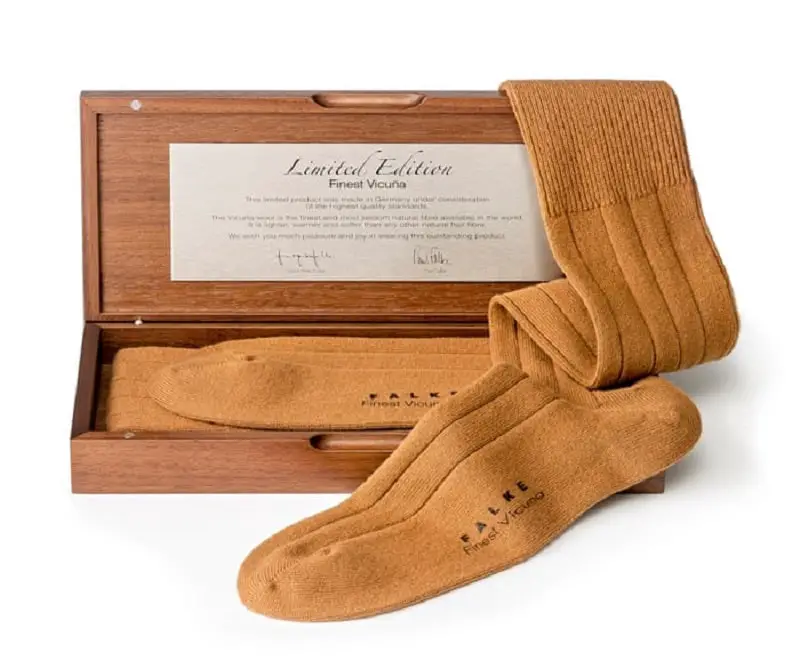 The products of the German company are golden socks. These cannot be called a simple present. The high cost of these products is due to the fact that they are woven from the rarest yarn in the world. They collect it from llamas, better known as vicuñas. These animals are not tame. They are caught in the wild and sheared only twice a year. Therefore, the products are manufactured in limited quantities and the price is very high. Falke released only 10 pairs of socks. The cost of the products is $ 1,200 per pair. Solid?
Rodarte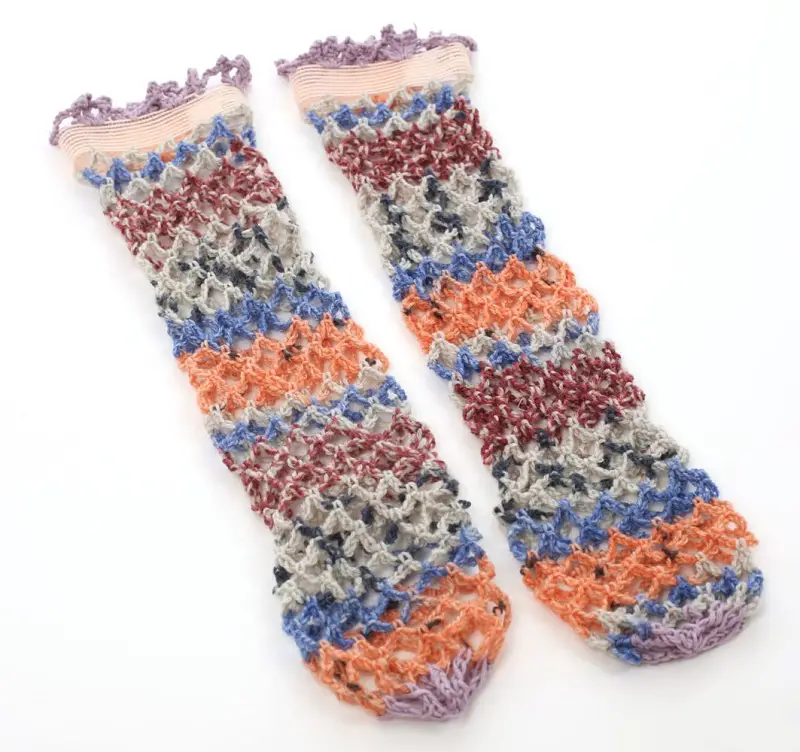 Two sisters from America, Kate and Laura Mullivi, created the Rodate brand. This brand produces some of the most expensive socks. The cost of a pair is about $ 500. Most notably, no expensive yarns or expensive raw materials are used for its production. The products are hand-woven from mohair and alpaca, and look like classic grandmother's socks.
Moxon huddersfield
This company is registered in Great Britain. For their production, they use wool from a special breed of goats, which are bred in the Altai steppes. The yarn made of goat wool is complemented by already known ermine, mink and vicuñas. Considering that the mink has an ermine with a silky but short coat, it cannot be collected in large quantities. Therefore, for this brand you have to pay 400 dollars.
Prada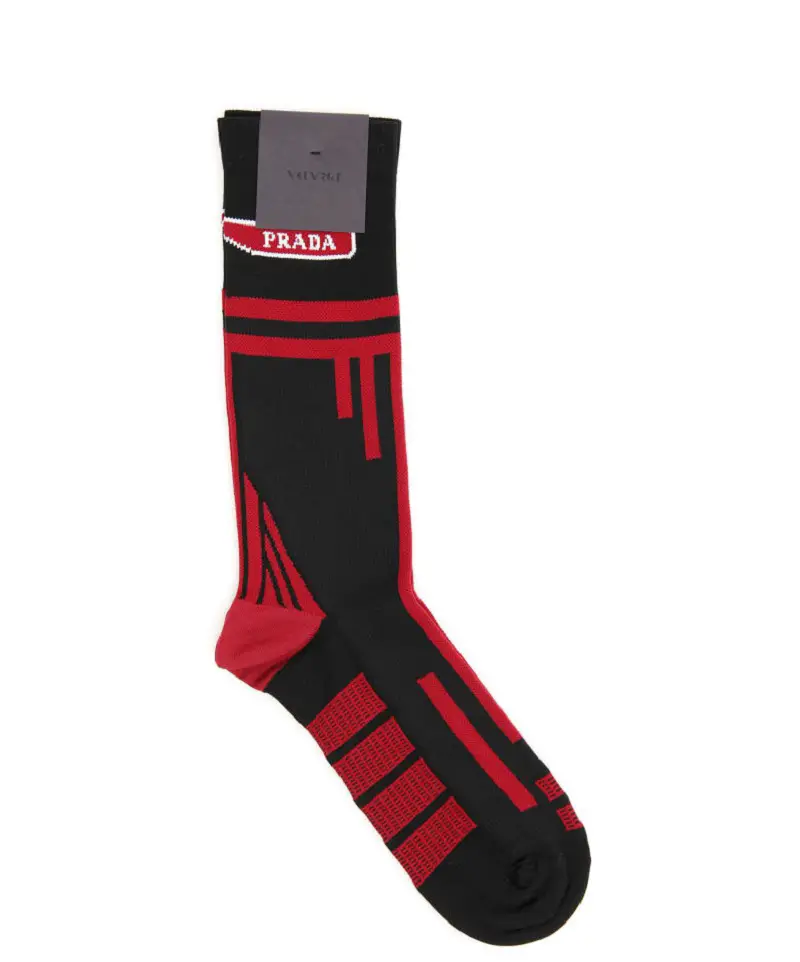 Quite expensive and famous name. Italian Mario Prada opened his store in 1913. Elegant, recognizable styles and a selection of noble shades made the company recognizable around the world. Always perfect and well-adapted cut, as well as complex images of products, this is what distinguishes this brand. The socks of this designer are distinguished by the brightness of the color palette, the courage and the variety of prints. So if your man is wry, has a sense of humor, and likes to stand out, give him socks for $ 150-200.
Marcoliani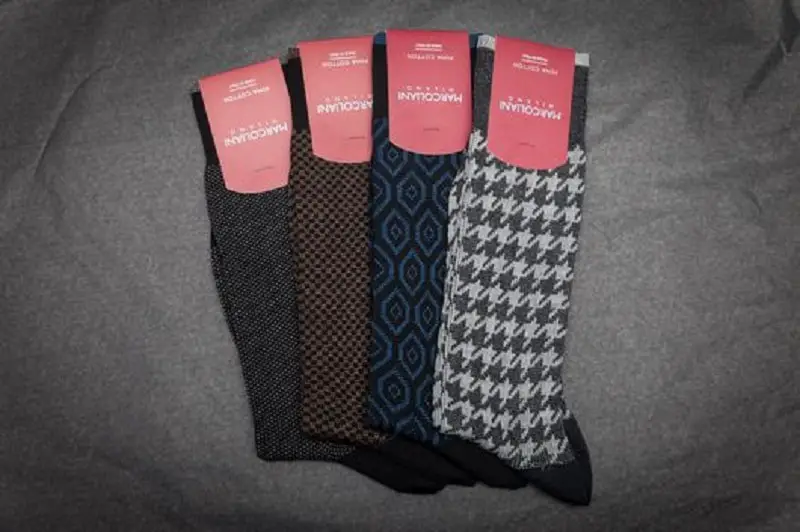 Marcoliani Milano is a high quality product and Italian style. Unique design, sophisticated original style, this is what sets this company apart. The factory has been producing luxury socks since 1950. The raw materials for them are strictly controlled. Natural fibers are used for its manufacture. Cotton socks are made from Prima Cotton, which is collected in Peru. Cashmere is made of fine the na merino, in which silk is added. The products are surprising in their smoothness. A gift for your beloved man from this company will cost you $ 111–120.
Maria la Rosa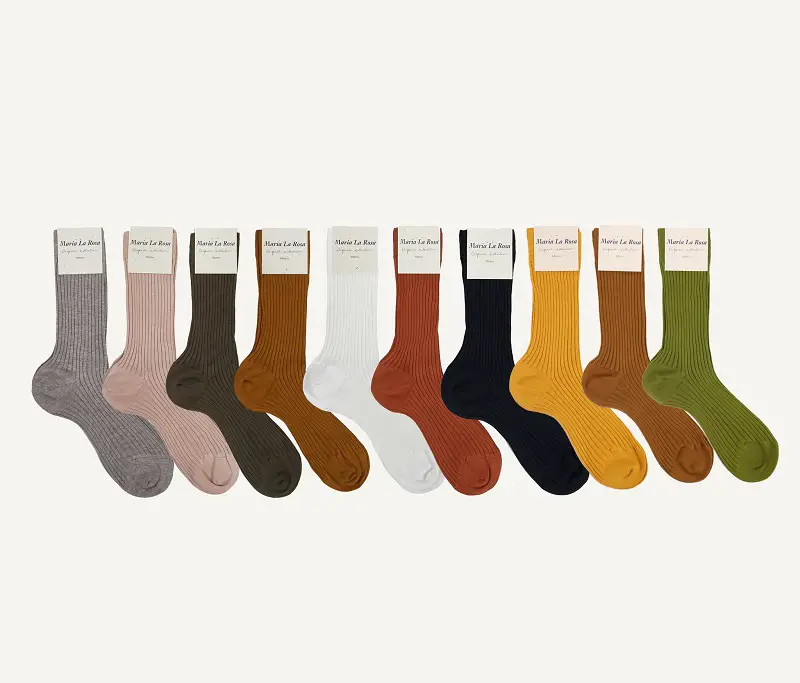 The Italian brand's sock collections are only sold in select fashion boutiques. Not everyone can afford cashmere socks starting at $ 325. The capsule collections of these stockings are classified as selective knitwear. Gone are the days when products were selected solely for the tone of the shoe. With the help of expensive and high-quality socks, you will help your loved one to create a vivid image. Feel free to gift your beloved socks and toss your head so that this gift doesn't surprise him.