Yesterday (March 10, 2016), The Harmony of the Seas (Oasis 3) class ship left the STX Les Chantiers de l'Atlantique shipyard site in Saint-Nazaire, France.
The city's STX France shipyards began building the €1bn ($1.1bn) mammoth for US shipbuilder Royal Caribbean International (RCI) in September 2013. I am sure you all saw it all over the news – it was like the new titanic era. Here are some stats about the gigantic cruise ship:
Weight: 120,000-tonnes
On board for first time: 500 people
Stretches 362m
It has16 decks (1,187 feet) (50m longer than the height of the Eiffel Tower).
Scroll down fellow Lazy Penguins and enjoy the biggest cruise ship in the world. "H/T": designyoutrust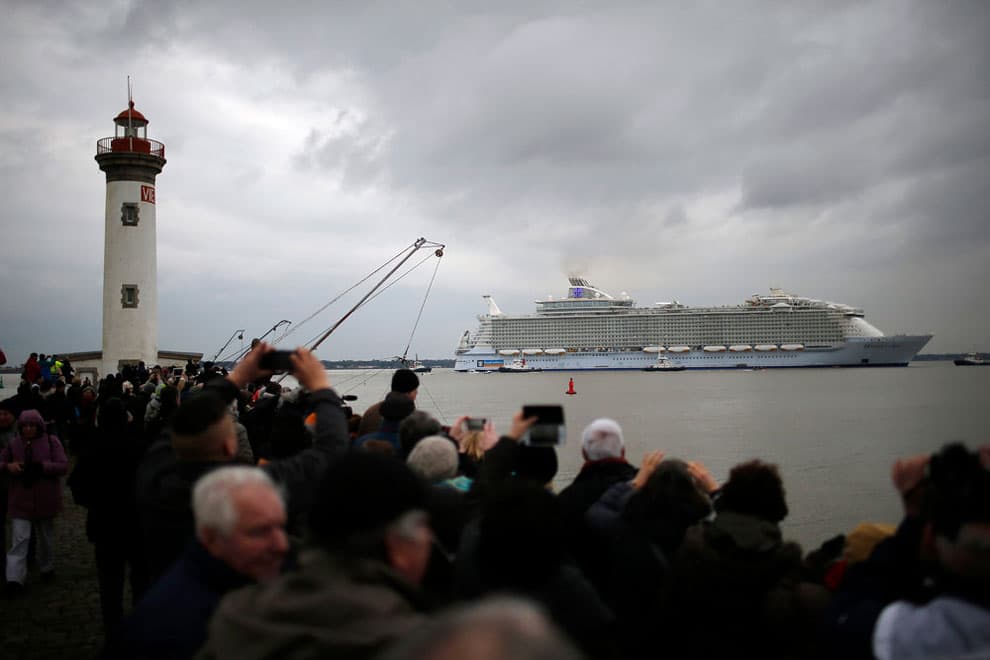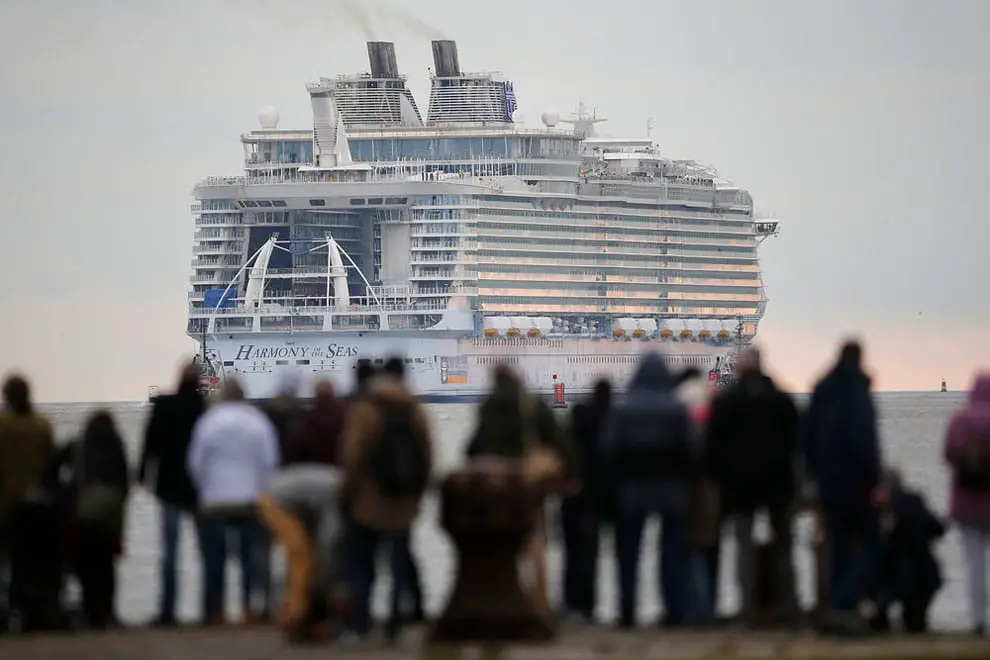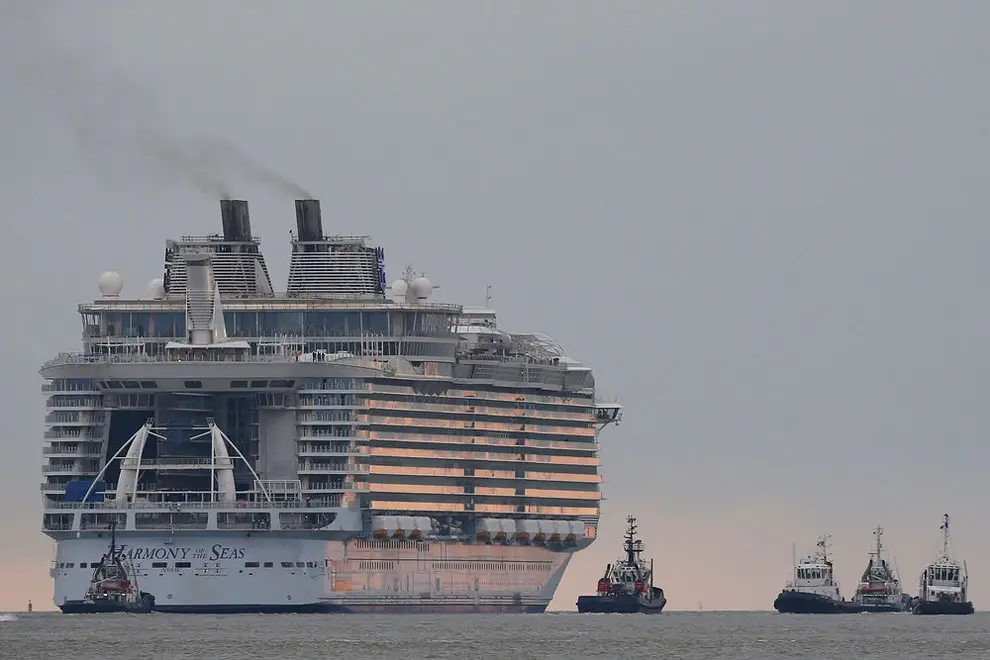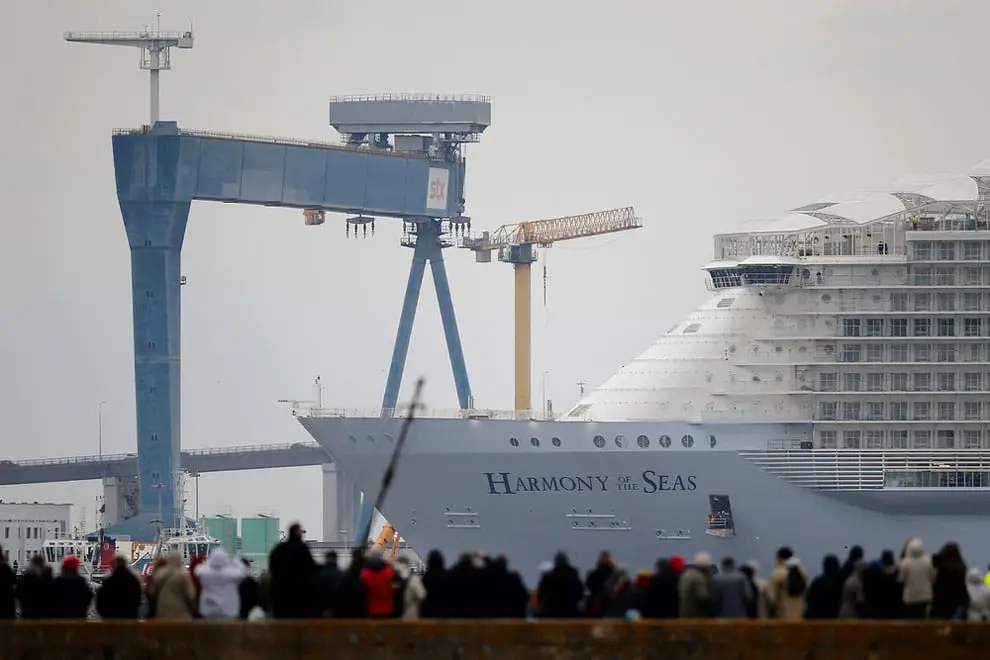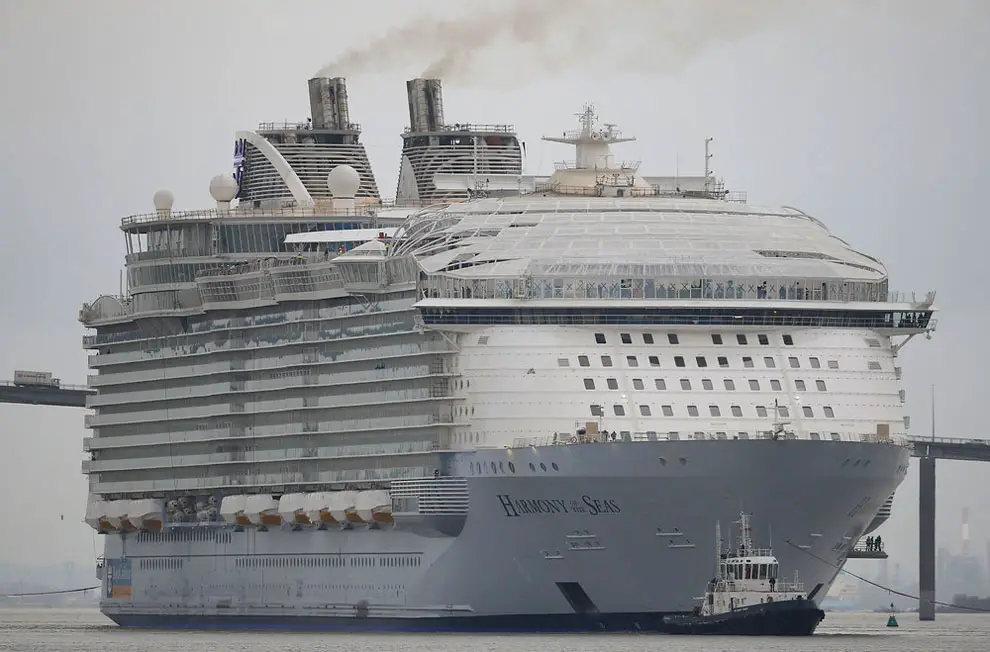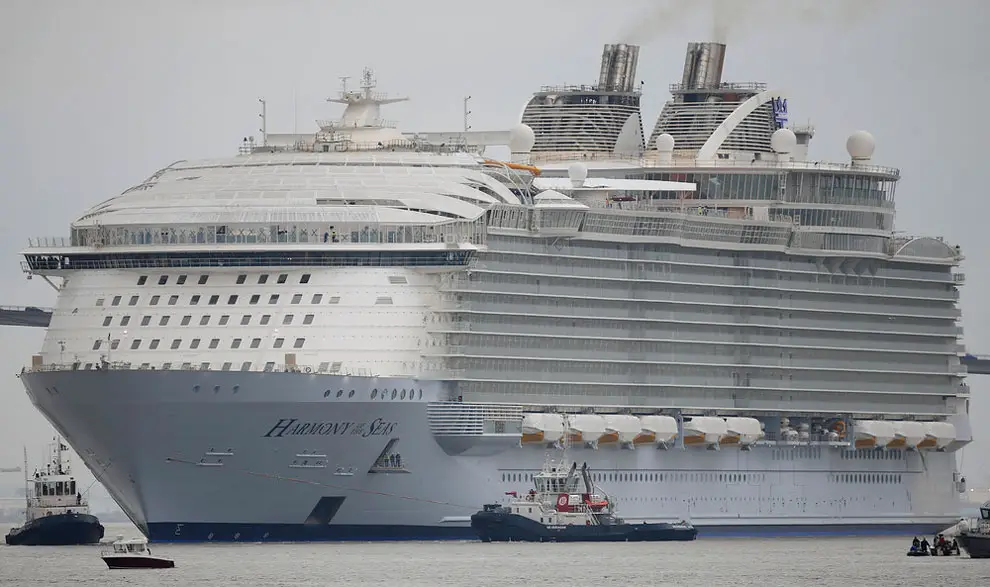 All photos by Loic Venance / AFP Photo