When you are an employee of a company, the business owner handles all of the marketing and advertising — all you have to worry about is doing a good job. As a freelancer, you have to not only handle the projects and assignments that are coming your way — you also have to put on your marketing hat and try to reach as many customers as you can.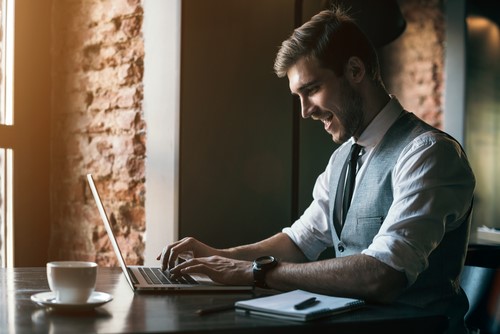 Fortunately, there are a number of budget-friendly strategies that freelancers can try to help get the word out about your products and services. For example, consider the following ideas:
Have a Professional Website
Most potential clients who want to learn more about you will look to see if you have a website. This is why, even when you are starting out as a freelancer and you feel your site will not get much traffic, you should take the time and money to create a professional and eye-catching site. If you are confident in your computer skills, you can choose a website creator, or you can hire a professional company to make one for you. Prices will vary depending on what you are looking for, but when you remember that your website can help get you more clients, it will be a worthwhile investment.
Start a Blog
A blog is an outstanding place to establish your credentials in your chosen freelance field, and when it contains certain keywords it will also aid in search engine optimization. While it might generate a small amount of work, at least at first, blogging can be an enjoyable way for you to write about your ideas, products and services — and each blog can be posted on your website to keep it current and relevant.
Get Active on LinkedIn
LinkedIn can be a terrific resource for freelancers. Create your online profile listing all of your experience and talents and, if you feel comfortable doing so, ask a couple/few happy clients to post positive reviews of your work. Once you have your profile up and running, try following and interacting with some brands on the social media site; this will help boost your personal network and open the door for more opportunities. For example, check out Amway's LinkedIn page. You can leave positive comments on a number of their products, ask questions and help get your name out on the site as much as you can.
Try to Be Featured in An Article, Interview or Someone Else's Blog
As a freelancer, you have an interesting story to tell, including what motivated you to skip or leave a traditional 9 to 5 job and why you do the work you do. In order to build authority as a freelancer and get more work, you should consider pursuing "features" about your business. Even though it might be difficult for you to essentially toot your own horn, write up a short article about you and your work and pitch it to local business publications and community papers. Reach out to owners of popular websites that are related to your skills and let them know that you have a blog that might interest them; this may lead to your post being featured on an already-popular site.
Attend Networking Events
Another great way to get your name out as a freelancer is to attend as many networking events as you can. Set a goal to make it to a certain number of events every month or quarter, and invest in a nice set of business cards so you can easily share your contact info with others. You can Google "local networking events" to see what pops up, or use the search feature on a site like EventBrite to check for upcoming events in your area.
Over time, if all goes well, clients will help with your marketing, telling others about how amazing your skills and products are. But when you are first starting out as a freelancer, it is vital to do your own marketing. By trying these tips, coming up with a few more on your own and devoting a certain amount of time every week to marketing, you may soon have more requests for jobs than you ever thought possible.