Antique jewelry has been treasured and admired for centuries. These exquisite pieces are not only beautiful but also valuable, as they are a symbol of history, art, and craftsmanship. And let's be real, who wouldn't want to add a touch of luxury to their outfit with some antique bling? Keep reading to explore the different types of antique jewelry that can add that extra sparkle to any wardrobe.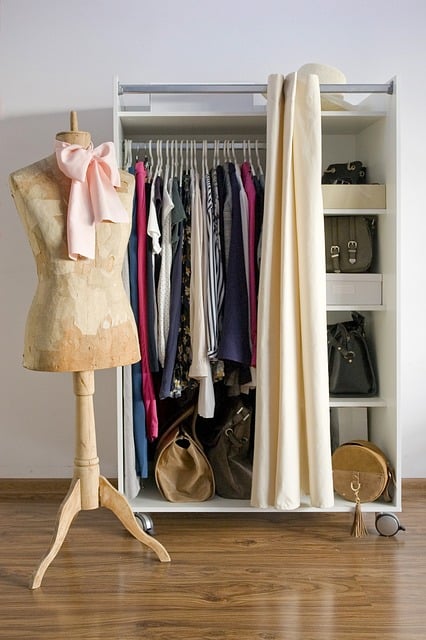 Necklaces
When it comes to antique necklaces, there are endless possibilities. From delicate chokers to bold statement pieces, antique necklaces can elevate any outfit. Victorian-era chokers feature single or multiple strands of pearls, beads, or gemstones worn close to the neck. This style is perfect for adding a touch of sophistication to any outfit. Another popular style of antique necklace is the Art Deco era's long pendant necklace. This amazing jewelry style is characterized by their long chain and pendant, often featuring geometric shapes and colorful gemstones. The pendant can be worn low to complement a plunging neckline or high for a more subtle look.
Rings
Antique rings are a timeless addition to any jewelry collection. From the intricately detailed Art Nouveau rings to the bold and beautiful Art Deco styles, antique rings are perfect for adding a touch of elegance and personality to any outfit. You'll never go wrong with the Georgian era's rose-cut diamond ring. These rings feature a flat-bottomed diamond with a domed top and are surrounded by smaller diamonds or gemstones. The rose-cut diamond is perfect for adding a touch of vintage charm to a modern outfit. Another excellent choice is the Victorian-era cluster ring. These rings feature a cluster of gemstones arranged in a symmetrical pattern. They're perfect for adding a pop of color to any outfit.
Brooches and Pins
One often overlooked way to add a touch of old-world glamor to any outfit is using antique brooches and pins. They're perfect for dressing up a plain blazer or adding some sparkle to a scarf. A style worth trying is the Art Nouveau brooch, which features delicate, organic designs inspired by nature. These brooches often feature a central gemstone or pearl surrounded by intricately detailed metalwork. Another beautiful antique brooch choice is the Edwardian-era diamond brooch which features a large diamond surrounded by smaller diamonds or gemstones. They're perfect for adding a touch of luxury to any outfit.
Earrings
Antique earrings are a great way to add vintage charm to any outfit. Antique earrings come in all shapes and sizes, from delicate studs to bold statement pieces. A go-to antique earring is the Art Deco hoop earring. These earrings feature a hoop with intricate geometric designs and are often adorned with colorful gemstones. They're perfect for adding some personality to a plain outfit. It's also worth buying a pair of the Georgian era's drop earrings. These earrings feature a long, dangling design often adorned with gemstones or pearls. They're perfect for adding some elegance to a formal outfit.
Timepieces
Antique watches are a prime example of opulence and luxury. These timepieces are not only functional but also serve as statement pieces of jewelry. They exude a sense of sophistication and class that is hard to match with modern watches. One of the most iconic styles of antique watches is the pocket watch. Popularized in the 19th century, pocket watches were often crafted with intricate engravings and precious metals like gold and silver. They were a status symbol, a symbol of wealth and refinement. Art Deco wristwatches are highly coveted, too – these watches feature bold geometric designs and colorful gemstones, often set in platinum or white gold. They were popularized in the 1920s and 1930s and remained a classic symbol of the Art Deco style.
Some antique watches are also known for their intricate mechanical movements. These watches were crafted by master watchmakers, who spent countless hours creating complex mechanisms that accurately tracked the passage of time. These watches were often adorned with elaborate designs and precious metals, making them functional and beautiful. Antique watches are not just a timepiece; they are a piece of history, a work of art, and a symbol of luxury. They represent the pinnacle of craftsmanship and attention to detail rarely seen in modern watches.
Antique jewelry is a fantastic way to add a touch of luxury and personality to any outfit. From delicate necklaces to bold rings, antique jewelry comes in all shapes and sizes. So the next time you want to add some extra sparkle to your wardrobe, consider investing in some antique bling. And who knows, one day, your antique jewelry will become a treasured heirloom passed down from generation to generation. Until then, happy accessorizing!