Every day, we clean our homes and among other things, take out the trash, so as to keep the rooms hygienic and, of course, looking amazing. What happens, though, when you have a larger cleaning project coming up, for example? Or, when you're moving to a different location and there are just so many things that you won't take with you and that you will, instead, throw away? Or when you get a huge delivery at your commercial property and you need to get rid of the trash, but the trash cans in your area aren't enough to help you do that?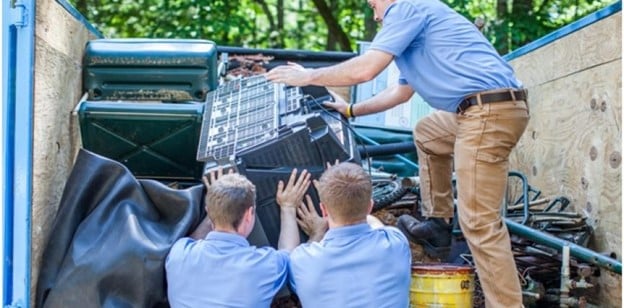 Do you just categorize the rubbish and then take a few bags day after day, until there's nothing left? Who has time and nerves for something like that? Plus, there are things that could decompose in the bags, and you don't want those to smell up your property. So, instead of waiting for the cans in your area to be emptied so that you can take out another pile of trash and instead of doing so every day until you get rid of everything, this is what you should do. Use rubbish removal services in your area and let professionals handle the process and get rid of everything in one day.
Rubbish removal services can be extremely useful both for residential and for commercial purposes. So, it doesn't matter what your reasons for using them are. If you have a huge pile of rubbish that you'd like to get rid of as quickly as possible, hiring one of these companies is definitely the best thing to do. Apart from removing, for example, cardboard, hard rubbish and construction waste, most of these great companies will also offer garden waste removal, electronic devices removal, as well as furniture removal and similar services.
By getting at least a bit more info on what it is that different companies can offer you, you'll automatically get a better idea about when it is that you should hire these professionals and let them pick up the rubbish and take it away. Of course, you may already know when and why you want to hire these experts, and there could be another thing bothering you and making it sort of impossible to finally get these services. Put simply, you don't know how to actually select the perfect company in your area to pick up your rubbish and provide you with the removal services you need.
You're not the first, nor the last, person to get confused about the process of making this choice. Understanding exactly what to do and what to look for when researching these companies will, however, make everything easier and ensure that you'll find and select the right firm to get rid of the rubbish for you. So, what we'll do here is help you figure out what to do, i.e. which steps to take, and which factors to consider when aiming at selecting the best professionals for this particular job.
Get Some Suggestions and Search Online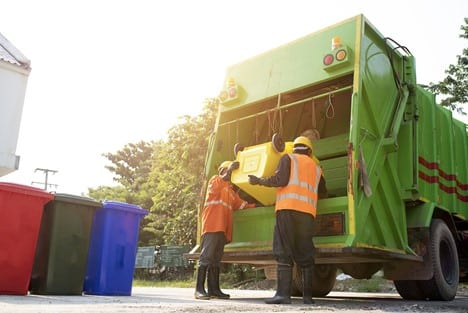 Getting suggestions and searching for these companies online are the first two steps to take during your process of finding and choosing the perfect rubbish removal services. Naturally, the people you know and trust could be able to share some suggestions and recommend those firms that they've previously worked with. On the other hand, the Internet can get you familiar with even more companies operating in your area, so that you can compare those and not miss out on great services just because you didn't know they existed. So, shortly, while you should rely on the suggestions you'll get and while you should definitely take those recommendations into account, searching online is also a significant step to take, as it can get you acquainted with numerous companies and help you do more detailed comparisons.
Check If They Offer Free Quotes
Before you can do comparisons, though, you'll need to check out some significant factors first, so as to have something to actually compare. First off, you should check if the firms you're considering are offering a free quoting process, meaning you won't have to pay for them to tell you how much they'll be charging you for the rubbish removal service. I know it may sound weird, but you could easily come across companies not offering free quotes and charging you certain fees instead.  So, what you should do is aim at finding a company that offers a free and simple quoting process and that immediately lets you know exactly how much you'll be charged for the service they are offering, meaning you won't experience any kinds of surprises after all.
As Well As Same Day Pickup
How would you like to agree with a specific company to pick up your rubbish and to have them say that they'll do that a few days from now? I suppose you'd get frustrated at something like that, needing to remove the rubbish as soon as possible and not wanting to wait for a few days. Well, I completely understand this, and the great thing is that you can easily find companies that offer same day pickup services. Put differently, you can find a company that will complete the entire project for you the same day you contact them, so there's no reason to settle for anything less and go for those firms that will leave you waiting for a long time. Waiting is not in your interest when trash and rubbish are in question, so make sure that the professionals you're considering offer the same day pickup option.
You Want the Prices to Be Fair
I've mentioned briefly above that you want the quotes to be freely and quickly offered, but there's another thing to keep in mind regarding the prices. Basically, you want those to be fair. Paying a small fortune for rubbish removal services is certainly not in anyone's interest, and you are not an exception. Naturally, choosing based on the price alone isn't the best idea, as you still need to consider the service quality, the pickup date and some other factors too, but the point is that you can find reasonably priced services, so go for those.
And the Companies to Be Highly Reputable
Speaking of factors you should consider when making the final choice, the reputation is, without a doubt, among those. Cutting right to the chase, you want the rubbish removal company you choose to be highly reputable and known for providing people with high quality services. Checking the opinions of past clients, either directly or through reading their reviews, will help you determine reputation and bring you much closer towards making the final choice.