Gone are the days when men's jewelry was limited to a simple wristwatch and wedding band. In today's modern world, men are embracing jewelry and accessories more than ever before, and it's definitely a good thing. With the sun shining and temperatures rising, summer is the perfect time to experiment with new looks and accessories. So, let's dive into the world of men's summer jewelry essentials and help you elevate your style game. As the famous fashion designer, Coco Chanel, once said, "Jewelry can make or break an outfit." So let's ensure your summer wardrobe is a smashing success!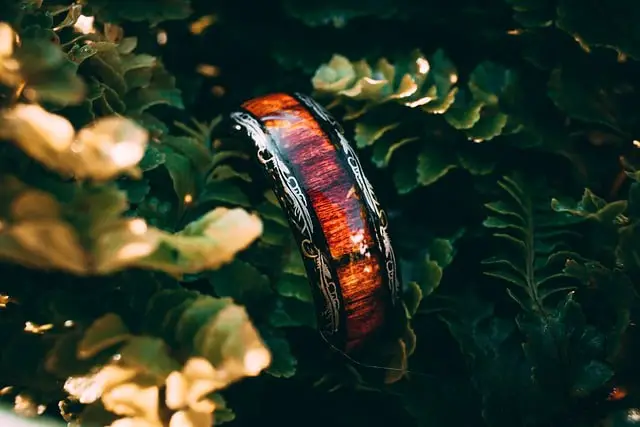 Men's Pendants for Necklaces
First up on our list of must-have summer jewelry essentials for men is the versatile pendant. Men's pendants come in a variety of shapes, sizes, and materials, making them the perfect addition to any outfit. Whether you're attending a formal event or enjoying a casual day at the beach, a pendant can instantly elevate your look. One of the most popular types of men's pendants is the dog tag necklace. A staple in military-inspired fashion, the dog tag necklace is both rugged and stylish. Available in materials like stainless steel, sterling silver, and even gold, there's a dog tag necklace to suit every taste and budget. Many dog tag necklaces can also be personalized with engraved messages or symbols, allowing you to make your pendant truly unique. But don't stop at just dog tags! Pendants come in a variety of other styles, such as anchors, crosses, and tribal designs, each with its own unique flair. Experimenting with different pendants can help you find the perfect piece to complement your summer wardrobe and show off your personality.
Bracelets 
Next up, we have the ever-stylish bracelet. Men's bracelets have come a long way from the simple metal bands of yesteryear. Today, there's a vast array of options to choose from, including beaded bracelets, leather cuffs, and chain-link designs. Beaded bracelets are a great way to add a touch of color and texture to your summer outfits. Available in materials like stone, wood, and glass, these bracelets can be easily mixed and matched to create a unique and eye-catching look. Leather cuffs, on the other hand, offer a rugged and masculine appeal that's perfect for both casual and dressy occasions. Chain-link bracelets are another popular choice for men's summer jewelry. These bracelets come in a variety of materials, such as stainless steel, sterling silver, and gold, and can be worn alone or layered with other bracelets for a bold statement. Whatever your style preference, a well-chosen bracelet can enhance your summer wardrobe and make you stand out from the crowd.
Rings
Rings aren't just for weddings anymore. Men's rings have become an increasingly popular accessory, with a wide range of styles to choose from. From simple bands to intricately designed signet rings, there's a ring for every man's taste. Signet rings, in particular, have experienced a resurgence in popularity. These rings often feature engraved designs, such as family crests, initials, or symbols, and can be a stylish way to showcase your heritage or personal interests. Available in materials like gold silver, and stainless steel, signet rings are a versatile addition to any summer outfit. For a more casual look, consider stackable rings or silicone bands. Stackable rings allow you to mix and match different styles and materials, creating a unique and personalized look. Silicone bands are a practical and comfortable alternative to traditional metal rings, perfect for outdoor summer adventures.
Cufflinks
Cufflinks may be small, but they can make a big impact on your summer wardrobe. These stylish accessories are perfect for adding a touch of class to your formal attire. Available in a variety of designs, from classic shapes to quirky novelty options, there's a pair of cufflinks for every personality. For a timeless look, opt for cufflinks made from materials like gold, silver, or stainless steel. These can feature simple shapes or elegant gemstones, adding just the right amount of sparkle to your summer ensemble. If you're feeling a bit more adventurous, novelty cufflinks, such as those shaped like guitars, animals, or even your favorite superhero, can be a fun way to showcase your interests and add a touch of humor to your outfit.
Sunglasses Chains
Last but certainly not least, we have sunglasses chains. You might be thinking, "What do sunglasses chains have to do with jewelry?" Well, these handy accessories not only keep your sunglasses secure but can also serve as a stylish piece of jewelry. Plus, they're perfect for ensuring you're always looking good in glasses. Sunglasses chains come in a variety of materials, such as metal, leather, or even beads, allowing you to find the perfect chain to complement your summer wardrobe. Whether you're hitting the beach, attending a music festival, or simply enjoying a sunny day out, sunglasses chains are a practical and fashionable addition to your summer jewelry collection.
The world of men's summer jewelry essentials is vast and varied, offering endless opportunities for self-expression and style.  As men continue to embrace jewelry and accessories, it's important to remember that the key to successful accessorizing lies in finding pieces that not only complement your outfit but also reflect your unique personality. Don't be afraid to experiment with different styles, materials, and combinations, as you never know what hidden gems you might discover along the way.
So, this summer, don't let your outfits fall flat. Instead, arm yourself with these five must-have summer jewelry essentials for men and embrace the world of stylish accessorizing with confidence and flair. Now, go forth and dazzle the world with your impeccable taste in accessories – you'll be the talk of the town, or at least the talk of the barbecue.