We have all seen many times on television how the garage of a typical American house became, more than a workplace, a real workshop, to the delight of handymen and DIY enthusiasts. The reality is that it is not difficult to set up a storage room, garage or unoccupied room in a home workshop in which to carry out any little botch. Below you'll find the top garage workshop design ideas!
Garage Workshop Table Saw Designs
Whenever we are talking about an independent house, the best place to set up your own workshop is the garage, because you have direct access to the street through which to enter bulky items, such as wooden boards, vehicles, children's toys, electrical appliances , etc., in addition to being, as a general rule, sufficiently ventilated and a place where you can make noise.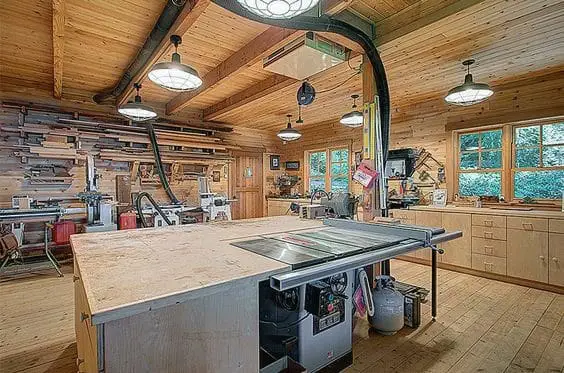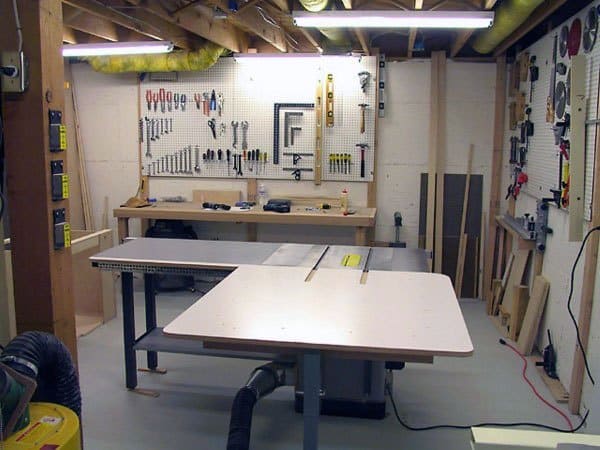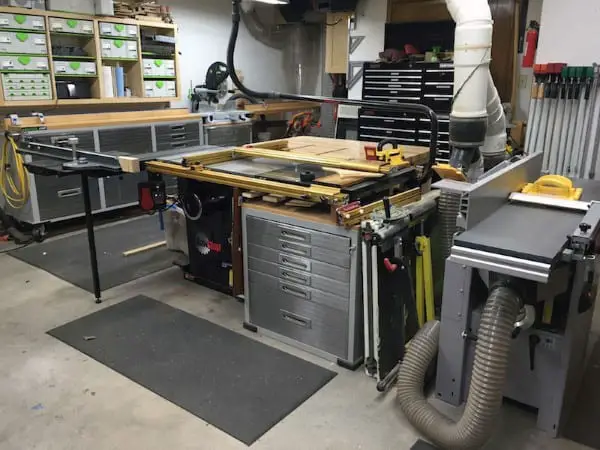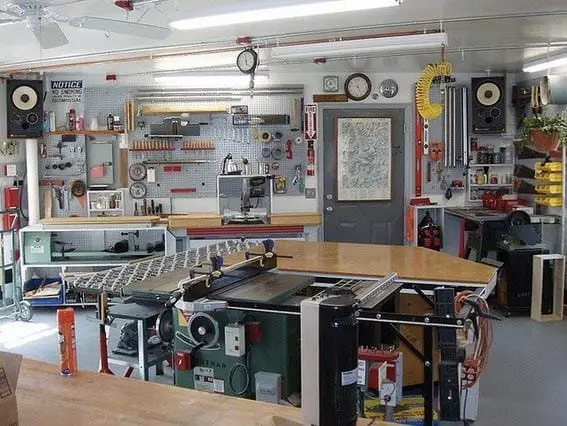 Garage Workshop Workbench Designs
Once you have a clear space and a good workbench, you should put your supplies, power tools, and spare parts within easy reach. For this, you can use a whole wall, and fill it with shelves and cabinets in which to store everything.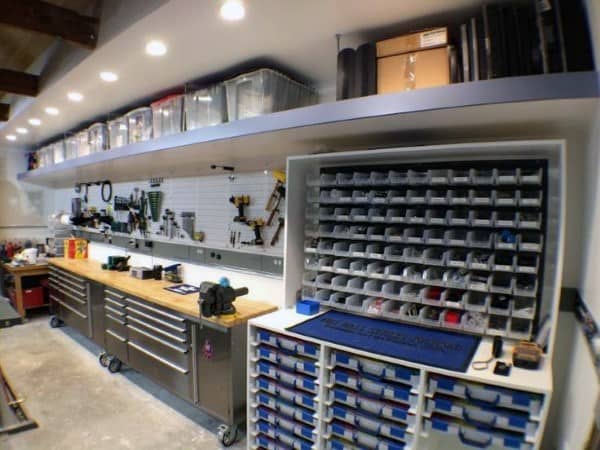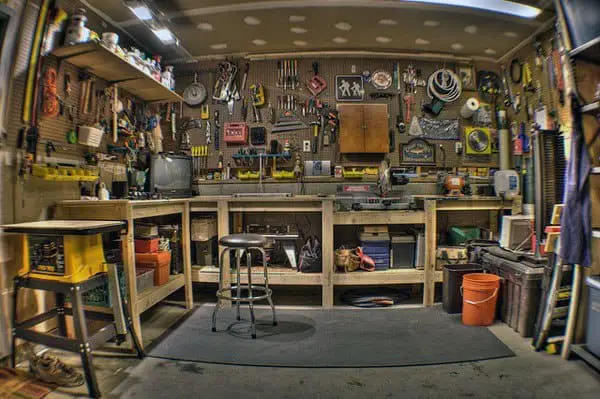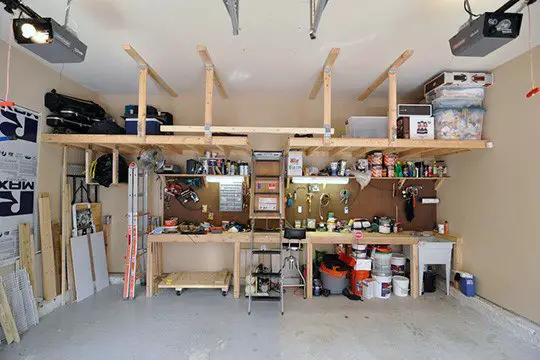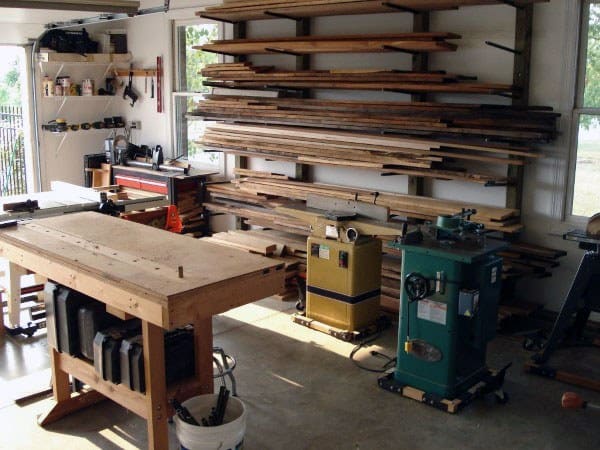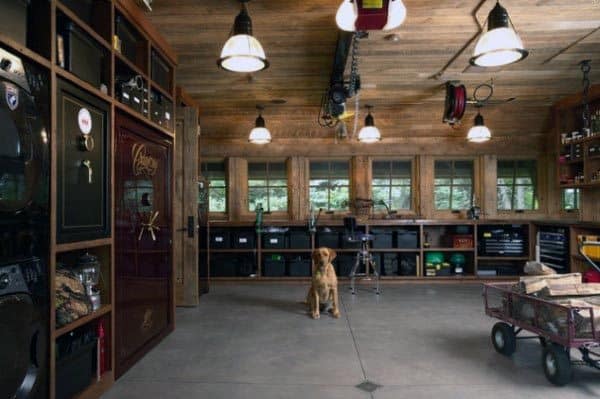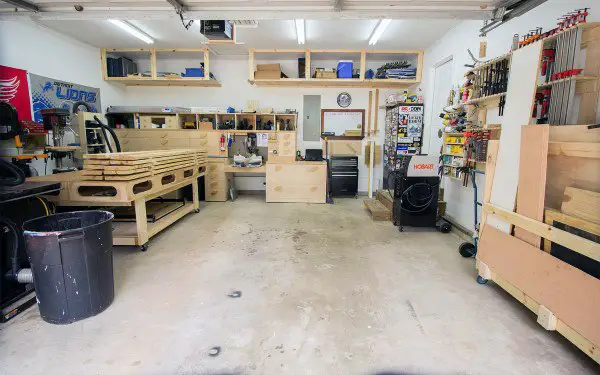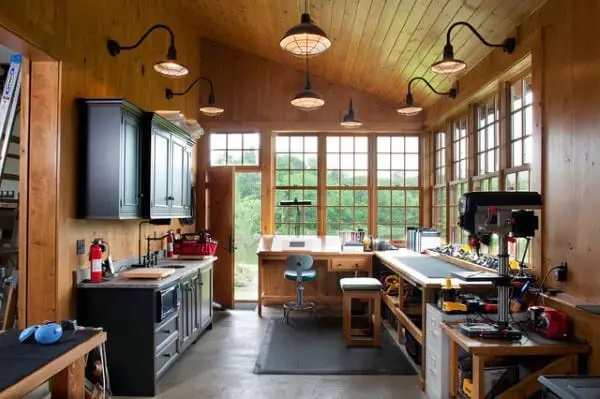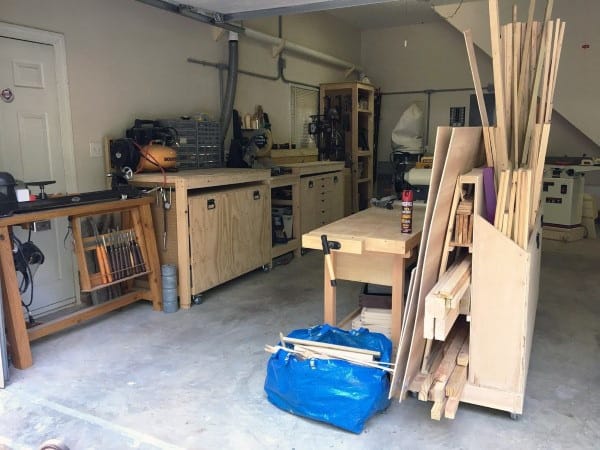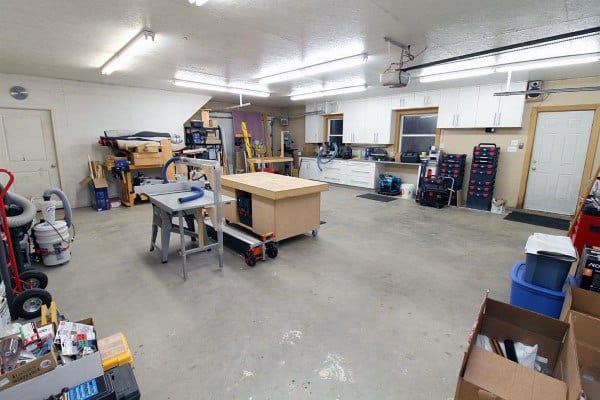 Garage Workshop Tool Storage Designs
It is very important to have an orderly workspace to avoid accidents and not to waste time looking for the drill, a screw, a bit or a hammer. Put everything in its place and next to those of the same category (paint, cleaning, wood, power tools…), and make sure that you always have an electrical outlet at hand, so that you do not have to resort to extension cords.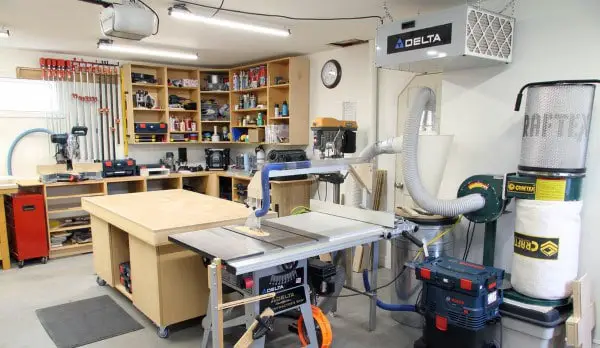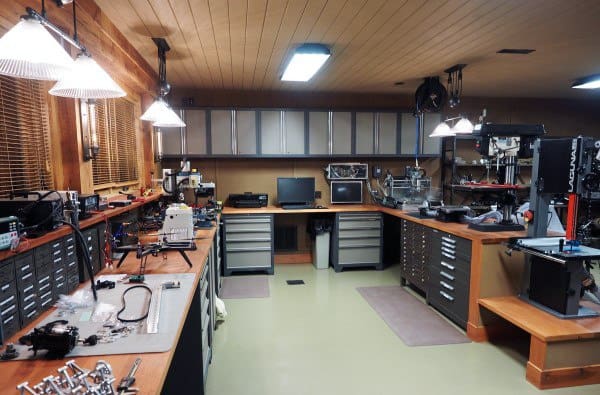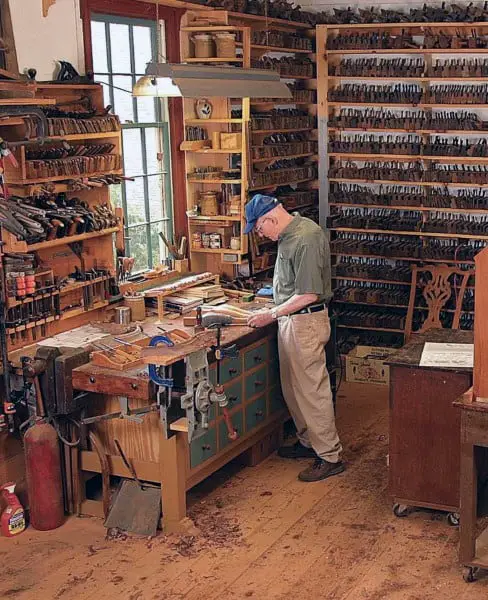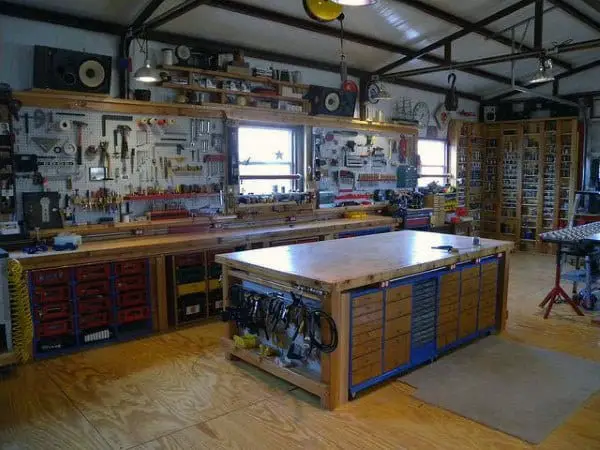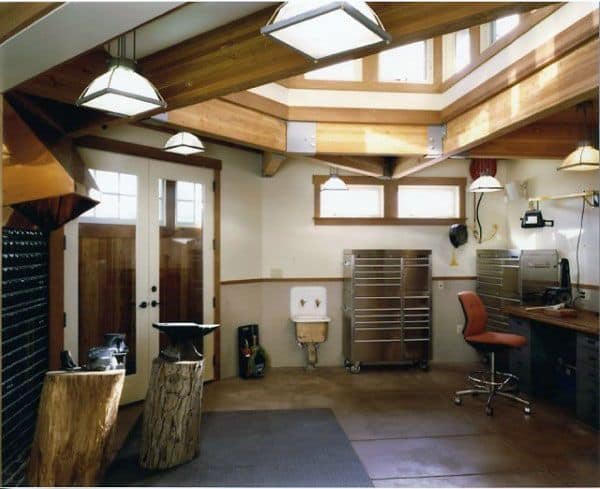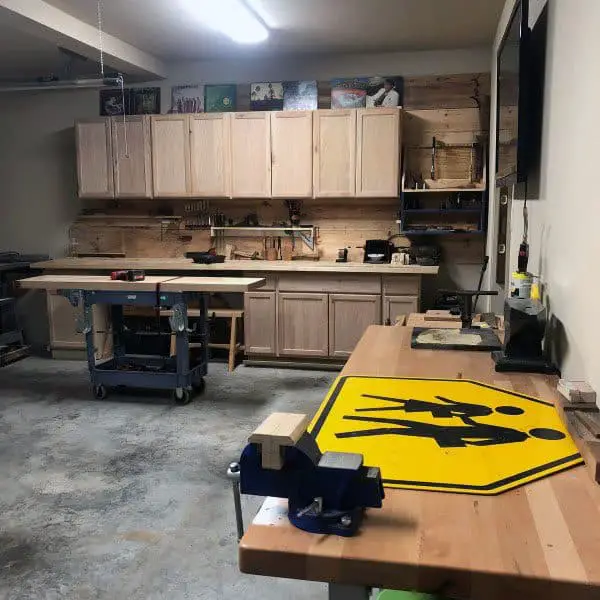 Timber-Framed Garage Workshop Designs
The most important thing is that your workshop is comfortable and safe, so do not rush and do not start working on it until you are convinced that you have all the elements you need. Get yourself a stool so you can sit down to work and make sure you have a suitable place to store hazardous products.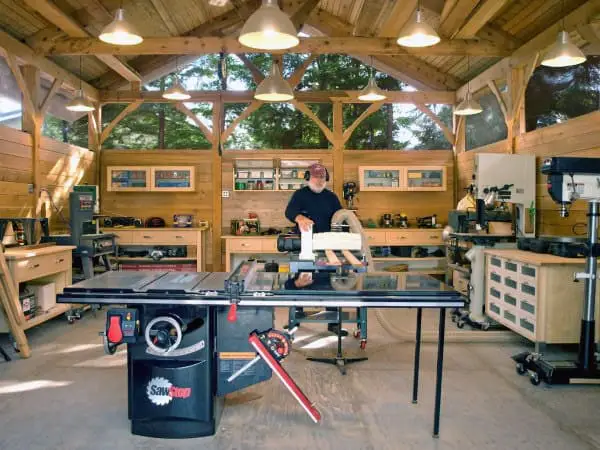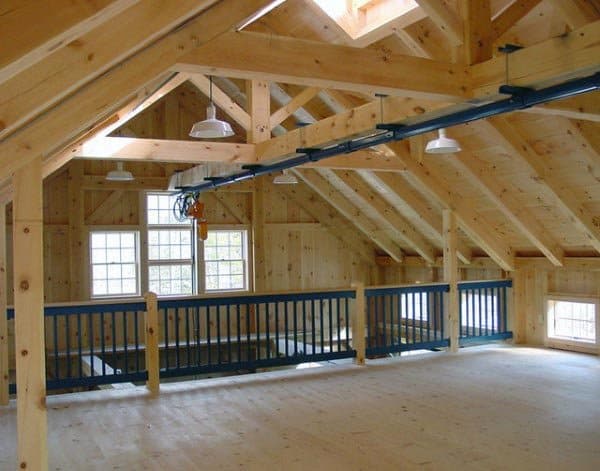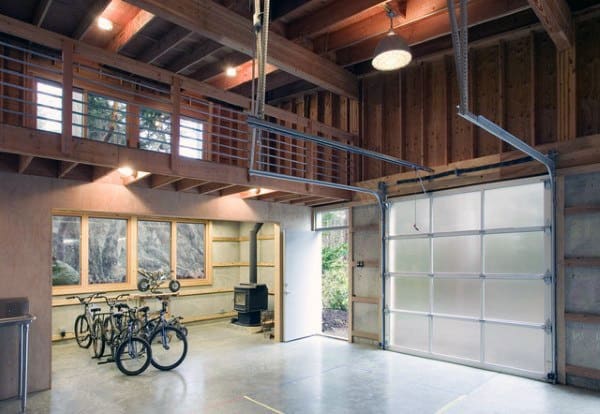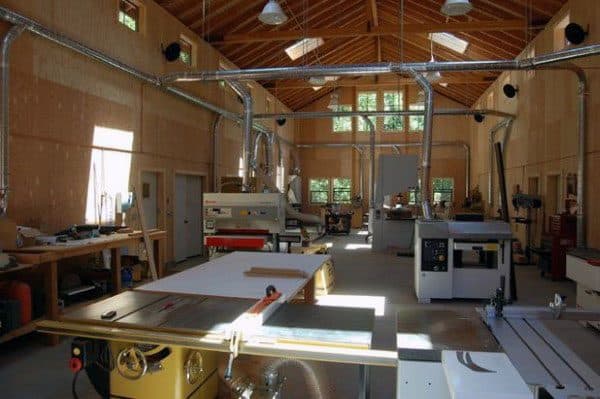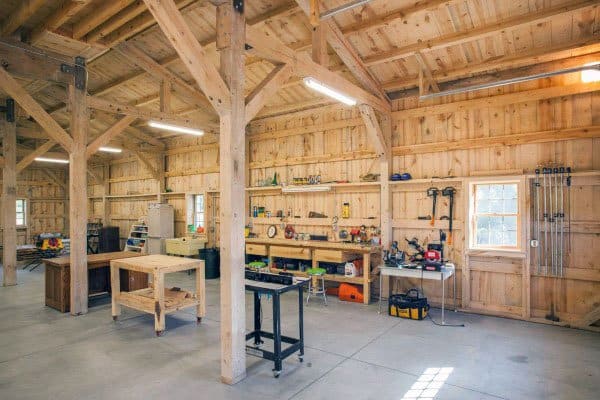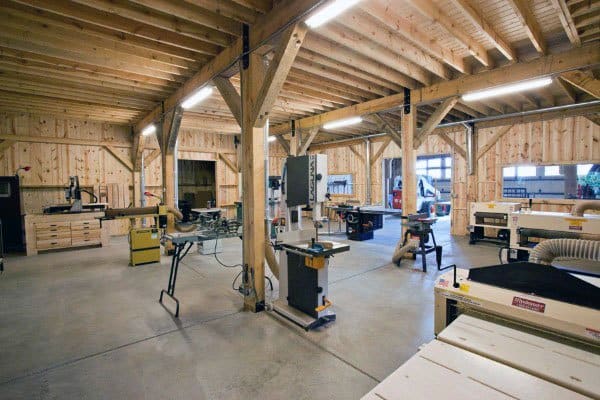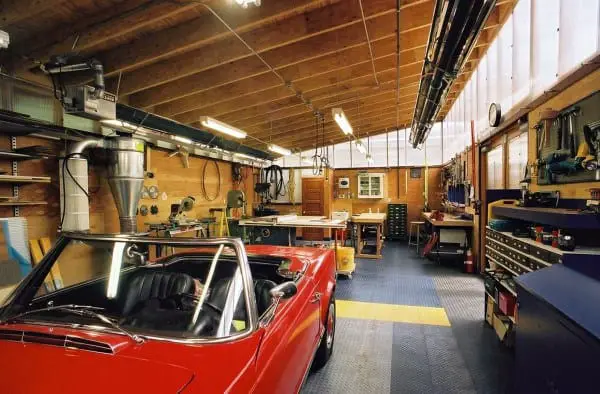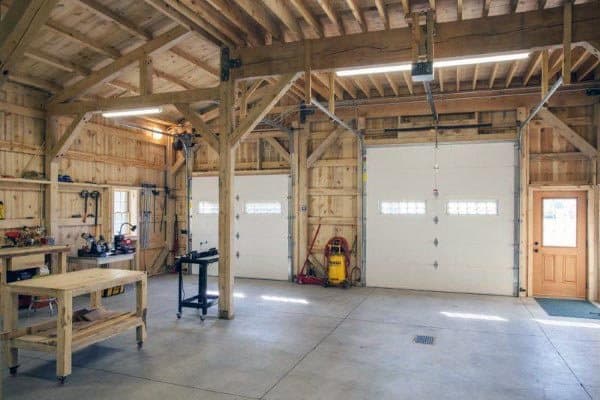 Garage Workshop Design Ideas FAQs
1. Should my garage workshop be more practical or flavorful?
Just because your personal workshop is a practical and functional workplace does not mean that it has to be a cave to lock when you leave. Decorate it with taste, make good use of the space and use your imagination to make the most of it.
2. What should I take into account when designing my garage workshop?
Modular furniture can be the perfect equipment for a workshop, since they are simple, elegant and full of doors and drawers to store everything. A good idea is to create compartments inside the drawers to store and tidy up smaller parts like bolts, nuts, or nails.