The latest Government announcement revealed that people can now leave the house for non-essential travel and visit outdoor areas which is welcome news after a very long period of only being allowed out for essential travel and one form of exercise a day. While it is still vital that you respect social distancing and only spend time with those from your household, there are some lovely parks around London which are worth exploring.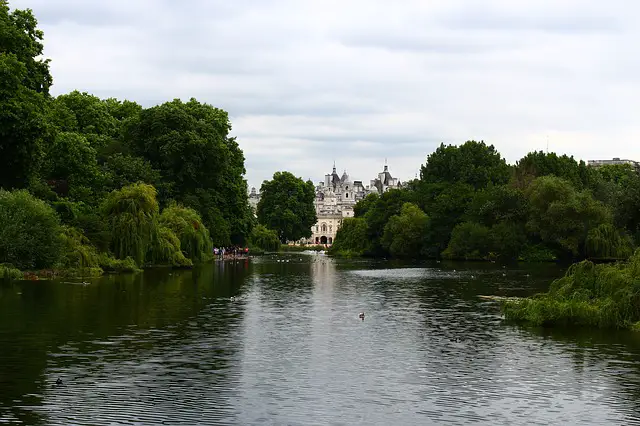 Hyde Park
Hyde Park is located in central London and a Grade 1-listed major park. It is one of the largest of the four Royal parks so it is a great place for exploring while respecting social distancing, plus it features the beautiful boating lake where you can observe all kinds of different wildlife.
Regent's Park
Another Royal park, Regent's Park is located in north-west inner London split between Camden and Westminster and covers 410 acres. The usual attractions may not be available but it is still a beautiful green space in the capital which will be great for a stroll, run or relaxing (while respecting social distancing.
Richmond Park
Located in Richmond upon Thames south of Central London, Richmond Park is the biggest Royal Park covering 2,500 acres so you should easily be able to maintain a distance and enjoy exploring this vast and beautiful park which is home to hundreds of red and fallow deer.
Welwyn Garden City
If you want to venture slightly outside of the capital, then Welwyn Garden City is a great option north of London and home to many green spaces. You can catch the train from Finsbury Park to Welwyn Garden City, but be sure to respect social distancing and be careful at all times while using public transport.
Victoria Park
Victoria Park is one of the best places to observe wildlife in London with a deer enclosure, geese, squirrels, moorhens and much more roaming through the park and by the scenic lake. It is the city's oldest purpose-built public park and one which has large, open green areas to enjoy on a warm day.
These are a few of the best parks to visit now that the lockdown restrictions have been eased. It is a lovely feeling to be able to spend more time outside and in nature, but it is important that you are still abiding by social distancing rules and only spending time with those in your household to protect public health and the NHS.