In most cases, people will choose a real estate agent based on a recommendation they get from family or friends. While this is a good place to start, it shouldn't be the only thing you depend on. This is because different people have different needs when selling or buying property. The colleague or family member might have rated a realtor well based on things that might not resonate with what you are looking for. It is thus essential to do your due diligence before settling for a particular realtor. Most importantly, you need to make sure you are hiring the services of the right professional. Here are some tips you can use to hire the ideal realtor for your needs.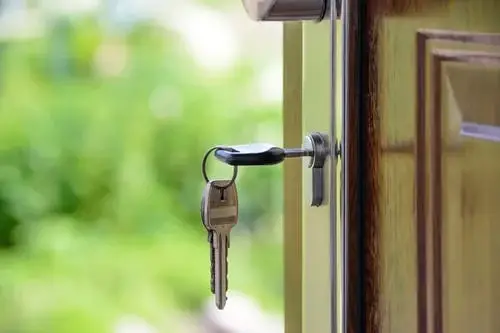 1. Meet and Talk to Several Potential Realtors as Possible 
Even if someone close to you tells you about a realtor they know, knowing them on a personal account is the best way to be sure they are the right person for the job. You, therefore, need to meet up with several realtors and ask them a few questions to understand them and how they operate. In other words, this means knowing the right questions to ask realtors before you consider hiring them. The questions should seek to unearth several issues, some of which include the following:
Their experience in real estate

Their expertise in selling your kind of property

Their communication effectiveness

The services they provide

How much they charge

List-to-price ratio of sold homes 

Number of homes they have sold 

The average price range of their sales 
Also, ask for references from each realtor, which should include some clients they have worked with. A good realtor will not show hesitation in providing references.
2. Do Your Research 
Don't take anyone's word about a realtor as the final one. Your perspective may differ. The realtor will of course never talk ill of themselves. The only way to be sure that you are getting the right realtor is by doing your research on them. The most competent realtors will certainly have an online presence, meaning that you can review and get to know them better. Check them out on social media and have a look at their websites. Reviews and testimonials on real estate sites and web directories will also come in handy. You want to pay for the right skills therefore make sure whoever you choose can deliver valuable work.
3. Consider Licensing and Certification 
After you have talked to a few realtors and done your homework on them, you must have two or three realtors you find suitable. The next thing is to find out more about their legitimacy. Anybody claiming to be a real estate agent should at the very least be licensed and have documents showing that they are qualified for the job. Lack of these documents or the hesitation to hand them over should be a red flag. A professional realtor should be well trained. They should be part of an association that monitors their operations, meaning that they adhere to a certain code of ethics.
4. Experience
If you are a first-time buyer or seller you will want to make the realtor you are working with familiar with the process. This is the next thing you look for after you are sure they are qualified and certified. This information shouldn't be hard to come across as most agents will have it posted on their websites as part of their marketing strategy. Experience means that the agents have been in the field long enough that they know the tricks of the game and have formed connections that will come in handy when serving you.
5. Availability 
When hiring a realtor, you want to make sure it's someone you can reach out to and get a response from ASAP. You will also want to be updated regularly regarding the sale or purchase of your property. The best agent is someone who picks up their clients' calls, sometimes even past business hours. If they are engaged, they shouldn't take long before getting back to you. Also, make sure they have good communication skills from the word go. This way, you will be sure of an easy flow of information between you, inspectors, attorneys, and mortgage consultants, and the realtor.
6. Familiarize With the Local Real Estate Market
Finally, you will also want to make sure that your real estate agent is familiar with the neighborhoods you are interested in. This helps make sure that the job you have for them will be done effectively. You can easily know when a person is familiar with an area from how they describe the various locations.
If you want to buy or sell real estate property, hiring the right real estate agent is not an option. It ensures a smooth flow of things, from inspection to negotiation, documentation, and closing. A reputed realtor won't have any hidden costs or ask for surprise commissions once the transaction is done. The tips above should help you get an experienced realtor you can depend on.