Your mind and body have just settled down for a peaceful night's sleep. The mattress is soft and comfortable, and the pillow is like a cloud. Upon waking up, it is morning, and you are refreshed and ready for the day ahead. If only you could have this magic feeling all the time. But how is that even possible? Well, for starters, you need to purchase the right mattress for your needs. However, what features are worth looking for when looking for a super comfortable one?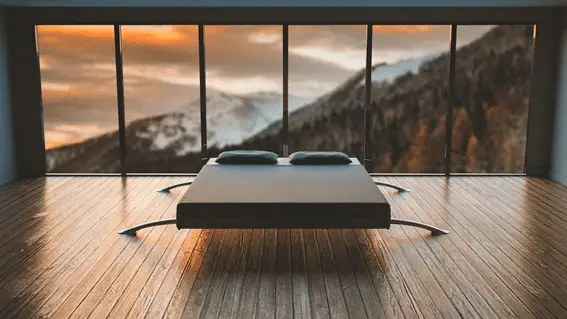 Check If The Manufacturer Offers A Trial Period
Many of the better mattress manufacturers or retailers will offer a trial period on their products. You can use this method to determine whether your chosen option will work in the real world. This is often required because you will never honestly decide if a bed is right for you unless you sleep on it for a few weeks. The mattress maestros at Eva suggest that four months is a decent amount of time to become thoroughly acquainted with your new mattress. Additionally, you should send it back and replace it with another option if it doesn't meet your requirements.
Think About How Much You Can Spend
Mattresses come in various sizes, shapes, and materials, and the prices progressively increase as you move to more exotic materials. For example, a regular spring mattress will be affordable, whereas a hybrid option will be more costly. This is due to the amount and type of material. Therefore, before heading out to the mattress store or looking online, you should double-check how much you have to spend. As a word of advice, you should invest as much as possible because you will be spending an inordinately large amount of time using it. In other words, you should not skimp on your mattress investment.
Understand The Different Options Available
Mattresses come in all manner of offerings, so you should know what is available to choose from before spending your money. There are two primary considerations you must think about:
Size.

Material.
Size
The size of your bed will depend on the size of the room. With a smaller space, you will have more limitations. Nevertheless, it is essential to know the different sizes available:
Twin:

38″ x 75″ 

Full:

54″ x 75″

Queen:

60″ x 80″

King:

76″ x 80″

California King:

72″ x 84″
You should measure your room at least two times to ensure that you will have enough space. The size of the mattress will also depend on your existing bed frame and what dimensions and weight it can support.
Material
Choosing a material will depend on your budget and taste. There are pros and cons to each option, so you will need to consider carefully before coming to a conclusion about which is best.
Innerspring:

It is made up of coils and is filled with cotton or foam. These are breathable, and they offer a medium level of support.

Memory foam:

It is also made with foam and gives a high level of comfort and support. This is the material that will conform to your body shape and tends to provide the most support. However, they have less airflow than an innerspring one.

Latex:

Latex mattresses have a firm feel to them, but since they adapt to the shape of your body, they provide comfort and support as well. Latex mattresses are made from natural rubber and are renowned for their durability, comfort, and effectiveness in relieving pressure.

Hybrid:

A hybrid mattress has a mix of different types of foam and innerspring in some cases. The various foam types make for a more breathable and cooler sleeping surface than you get from a traditional mattress. These are often regarded as the best of all worlds, but they come with a price tag to match.
Check The Warranty
A well-made mattress should last for at least ten years if you take care of it properly. The first thing to consider when looking for a mattress warranty is the length of the warranty. Make sure that you check for the warranty length before you make your purchase. There are a few different types of warranties available. One type is where the company will replace your mattress if it becomes uncomfortable for any reason during this period. Another option is where they will fix a defect in your bed, such as an uneven sleep surface. Whatever it is, ensure that you have recourse if the mattress is faulty before its expected lifespan.
In addition to being an exciting experience, shopping for a mattress can also be expensive. It's hard to know what you want without testing out several before you make a purchase. And when it comes to the type of mattress you choose, don't just look at the price tag, but how it feels too.