Going on vacation must be exciting, but packing for the trip surely isn't. Most people would leave the packing step as the last one, and many tend to avoid it till it is hours before the flight. Packing may be an annoying process for some as they struggle to fit all their luggage into their bags and sometimes they might leave some stuff behind just because they find it hard to organize everything. Going on a trip also needs many outfits and different ones for the different occasions and places you might go to, so you must be ready for all of that. Some of these outfits may never be worn there, but you must have them just in case. They will surely occupy a lot of space beside your footwear, pajamas, and toiletries. Few hacks will help you organize your luggage well, allowing you to have space for everything in your bag and make your travel better, some are listed below.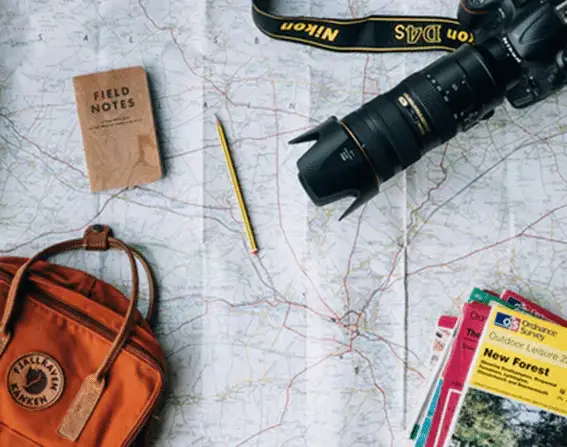 Since the beginning, people have been folding their clothes. But you must follow the new rules; it is better to roll your clothes now! It will for sure save you a lot of room in your bag, rolling the clothing item will take up less space due to its shape. To pack your tops, you will face it down, tuck the sleeves into the middle of the top and then roll the fabric up. As for the bottoms, lay both legs together then roll them all the way down from the waist. Having all your luggage rolled before you start placing everything inside your bags will make the packing process a lot easier.  You can place everything in the suitcase once you are done rolling them correctly. Add this: Don't forget that you will take lots of photos and you should think which clothes you'd better take. How to make pictures read travel photography tips.
It is essential to keep the suitcase that you are gonna get checked at the airport for only the things that you may not mind losing if anything happens, such as your clothes, footwear, accessories, and any entertainment items. However, for the more valuable items including your passport, money, medication, jewelry, laptop, or any important papers, you must have them on you in your carry-ons in order to keep them safe and have them with you on the plane. Your airline will surely do their best to get your luggage back if they were ever lost but you never know what might happen and it is better to be safe than sorry with things as valuable as your passport and id.  
Airlines mostly allow each traveler to carry two bags when they get on the plane; one that is packed on the plane and the other stays with you which is a small carry-on. Each airline has its own allowed weight for the luggage that you must maintain and for that reason you have to make a list of the essential items that you cannot leave without. Buying a luggage scale can be a smart move too as it will help you avoid having any extra weight which you will have to pay extra fees for. In addition, this will help you remember everything you might need on your vacation. 
Heavier Items at the Bottom 
A great way to organize your items is to place the heavier ones at the bottom of the bag then carry on putting the smaller and lighter items above. For example, place your slippers and shoes in a shoe bag then place them in the bottom. This will help avoid the other smaller items from breaking. 
Traveling is your escape from all worries of life so try to enjoy it and not stress about anything related to it even before the trip begins with the packing process. You can make it much easier for you by packing ahead of the day of the trip by a couple of days or even weeks. This will allow you to take breaks and be calm throughout the whole process. Moreover, packing over a long period of time will allow you to remember everything, which is surely something you want. Good packing will make it easy for you to unpack there at your destination and find your items. Also, if you were able to fit your items in your suitcase and your carry-on then this will make the trip much more comfy and unchallenging since people are always spotted in the airport struggling with their luggage. Packing is a known struggle for any traveler but following some tips and hacks will make it a simple task for you.