A study done by CoreLogic revealed that home equity had grown by about 12.1% in the second quarter of 2018. This represents about $1 trillion which is also $16,200 for every home.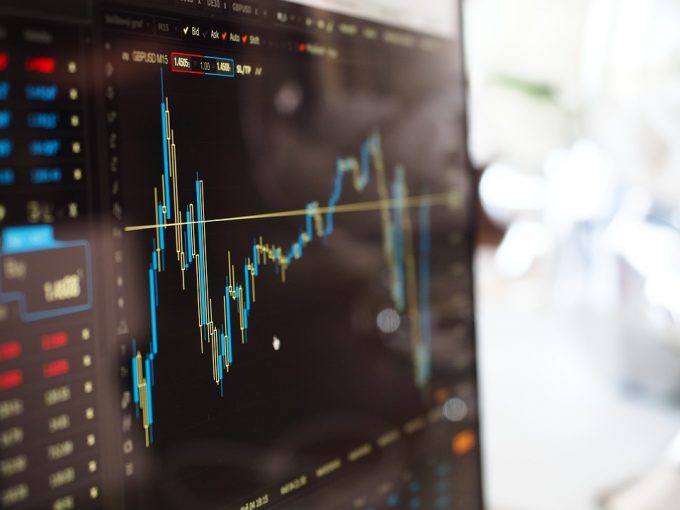 TransUnion predicted that about 10 million USA citizens would have access to the home equity line of credit from 2018 to 2022. This shows how demanding this product is and it is increasing gradually with time.
There are many factors, those will determine, how home equity debt is taken on by consumers. First consumers should be aware of primary knowledge about home equity loan and what they are. Further, you require to identify the consumers who need them. Finally, it is not possible to ignore the role of technology in the marketing of these loans, particularly to millennials.
You'll also need to know how and where potential customers would prefer to take out home equity loans. Major banks take up the largest market share at about 50%, credit unions take about 14% while mortgage brokers take up 9%.
Why Do Homeowners Seek Home Equity?
Back in the day, homeowners sought home equity as a line of credit, but for far more trivial purposes, including luxurious vacations and other high life symbols.
Today, consumers are taking home equity for more serious issues. According to Phoenix Synergistics, about 40% of homeowners used funds from home equity lines of credit for home repairs and improvements. Another 23% of the borrowers used the funds for emergency purposes, while an additional 22% used this money to pay off and consolidate debts.
Get onto the Homeowner's Court
It's important to create a relationship between the homeowner, seeking home equity, and the lender. In fact, it's an advantage if the non-collateral loan lender offering the equity is the same one who offered the mortgage without further collateral as previous security used while mortgage do the job for them. In addition, you'll score more points if you also offer a checking account. Therefore, it's advantageous to the lender to offer home equity credit to an existing mortgage customer.
Such options offer available opportunities for lenders to market home equity products to checking account owners and mortgage borrowers.
Large banks take up a huge market share of the home equity lending business, thanks to their physical branches spread out across the country. This poses a challenge to smaller lenders, meaning they have to upscale their local connections and knowledge.
According to Phoenix Synergistics, a lender with a better understanding of a local market might provide a huge advantage over a lender from out of town. This is the way many customers think. In fact, whether or not a lender had local offices ranked high among the top considerations of those seeking home equity.
Research done by the same firm showed that home equity seekers don't search around, even with the availability of information on the internet. Another research by J.D. Power showed that about 80% of home equity line of credit borrowers start by looking before soliciting. Another half of those looking around for credit lines and those looking for closed-end equity loans only check out a single lender.
With these revelations, home equity lenders are using email marketing and direct mail in an attempt to market their products to potential customers. While marketing home equity products, you need to remember these things:
Stress the fact that equity can be flexible and a smart financial tool.
Make sure you incorporate competitive rates
Create a limited time offer to show its important
Be clear about what you are selling. Don't attempt a cross sell in one message.
Use various seasons to your advantage, like in January when people are paying off holiday debts
Use Various Digital Platforms
Technology has revolutionized banking and lending to a great extent. As a matter of fact, because of the internet, online lenders have grabbed a huge market share of the business. Home equity loans are no different.
Lenders, especially traditional ones such as banks, should incorporate digital platforms to change customer perception. Such platforms provide one-on-one interactions, making consumers feel valued by lenders. As a result, the consumer is likely to take on the advice offered by the lender as gospel truth.
In addition, a recent study showed that millennials are taking up more space in the homeowner market. With these new customers on the scene, it's vital to use what they are already familiar with to attract them into the world of home equity loans.
In doing this, some factors are key to success:
Incorporate comparison shopping: Millennials love the internet. For everything they need, they will first turn to the internet for answers. J.D. Power found that about 80% of shoppers who used comparison shopping were millennials.
A large percentage of millennials— around 87 percent, according to a recent study—demonstrated concern about borrowing against their homes. This is high compared to 64% of all borrowers with the same concerns.
The digital space is important for millennials. In a recent study, about 66% of the total consumers interviewed said they acquired information regarding home equity loans in person. On the other hand, 59% of millennials used desktop computers to acquire this information. Another 50% used tablets and smartphones.
Conclusion
The increase in demand for such loans has had many lenders looking for ways to attract potential and existing customers. As an institution, you need to understand the various trends in the industry in order to better position yourself for maximum profits arising from a number of products.
One way to do so is by using technology to your advantage. Digital platforms such as mobile apps and websites have great success rates considering the number of hours an average person spends on the internet. Email marketing is another frontier which, if used well, can rope in numerous customers.