Line tattoos are amazing for their simplicity and the use of little ink but with a lot of meaning. Also, these tattoos are not limited as some designs also incorporate colors and shades. This art on the skin belongs to the minimalist trend that tries to say that less is more, that is to say; that with a few strokes you can get to transmit a lot, a stronger and more complete message than the opposite: a lot of ink.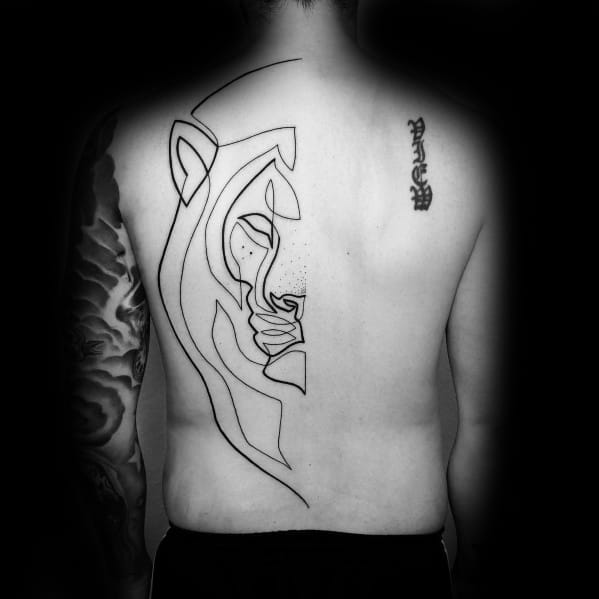 Origin of continuous line tattoos
Minimalist tattoos are not a new trend, but it was Berlin-based tattoo artist Mo Ganji who popularized the designs to the point that they are now being imitated all over the world. His concept is about beautiful pieces created in black and white with a difference: he uses only one continuous line. Born in Iran, he has said many times that he wants to create pieces that add and that his philosophy has to do with his worldview.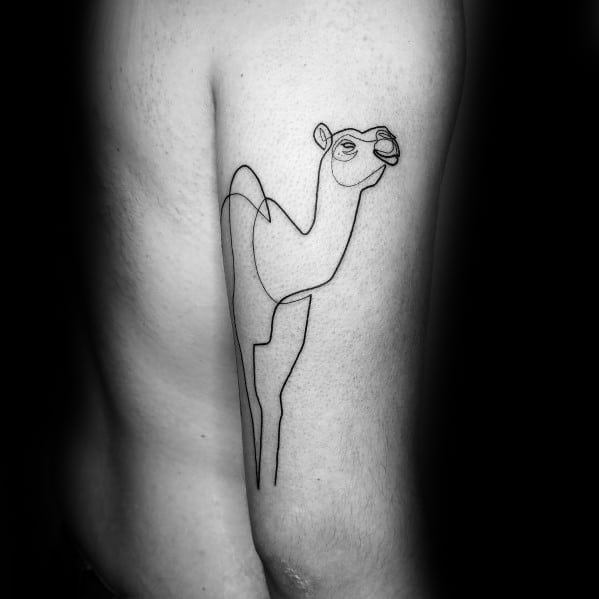 However, the symbolism and personal meaning of it encompass many messages. Some are about mourning, suffering or how fragile life is. Others refer to joy and happiness. They also work for animal outlines and abstract ideas that are purely aesthetic. As most tattoos consisting of lines are small, the pain factor is not an issue, those getting lines tattooed will feel slight discomfort. The tattoo artist will use fine needles to get the desired result, so his skin will be pricked a bit, but it won't cause as much pain as other types of tattoos. Things are different in the case of armband tattoos. Those might hurt more because they demand quite a few lines.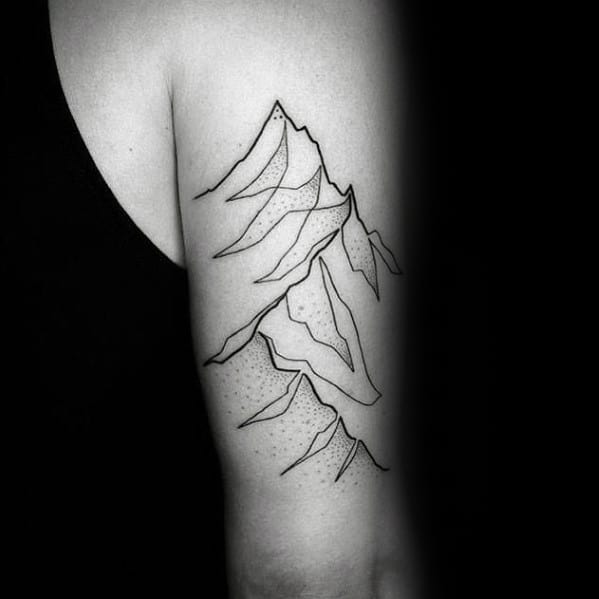 Continuous Line Tattoo Ideas
For experts or lovers of musical instruments, a line tattoo seems like a good option to design that tool that allows them to unleash what they love so much. In addition, abstract tattoo designs or drawings made with a cursive line are also used. Also armband tattoos are made of lines and replace the physical armband with a permanent mark, the purpose of armbands is to show that you have lost someone you love and are in mourning.