The back is our biggest canvas and it is logical that you want to take advantage of it for the largest, most detailed and striking tattoos possible. And if there is a design that fits these characteristics perfectly, it is dragons. The first decision you have to make is the type of dragon you want in your tattoo. The appearance and aesthetics of western dragons have nothing to do with eastern dragons. The type of dragon will also greatly influence the tattoo style and the most appropriate colors for your piece.
Colourful Dragon Back Tattoo Designs
Western dragons represent destruction and evil. They have wings similar to those of bats but proportional to their size. They also have horns, large fangs, dangerous claws and could spit fire from their mouths. They are closely related to the stories of the Middle Ages, especially those involving knights and crusades. They were also considered fearsome guardians of treasures.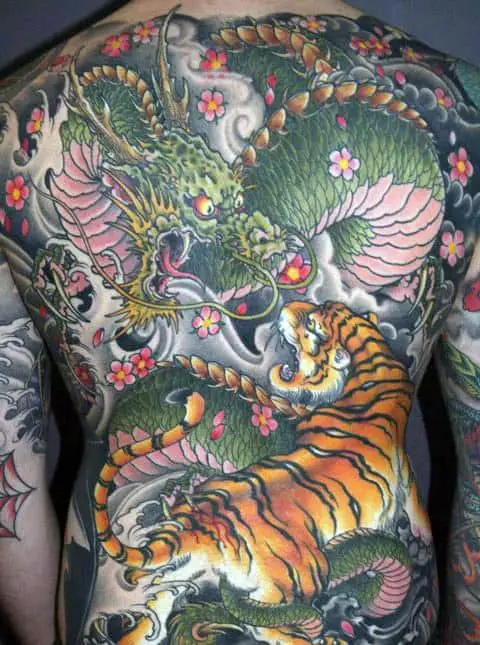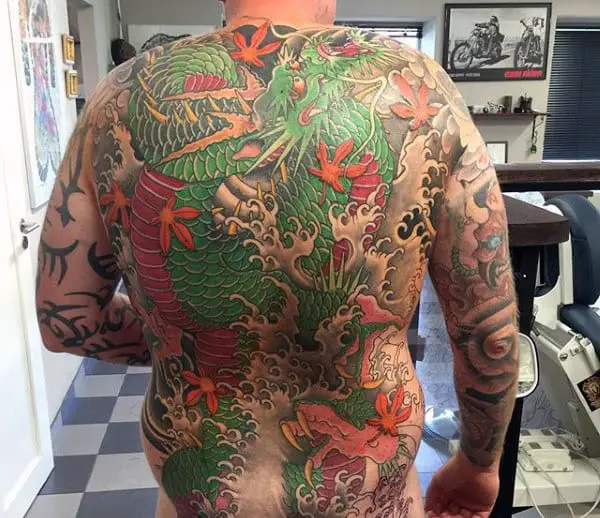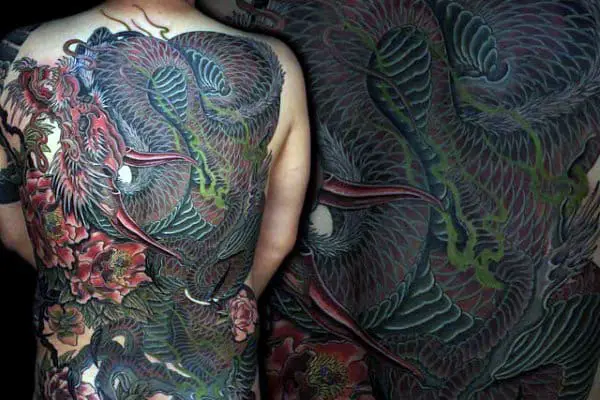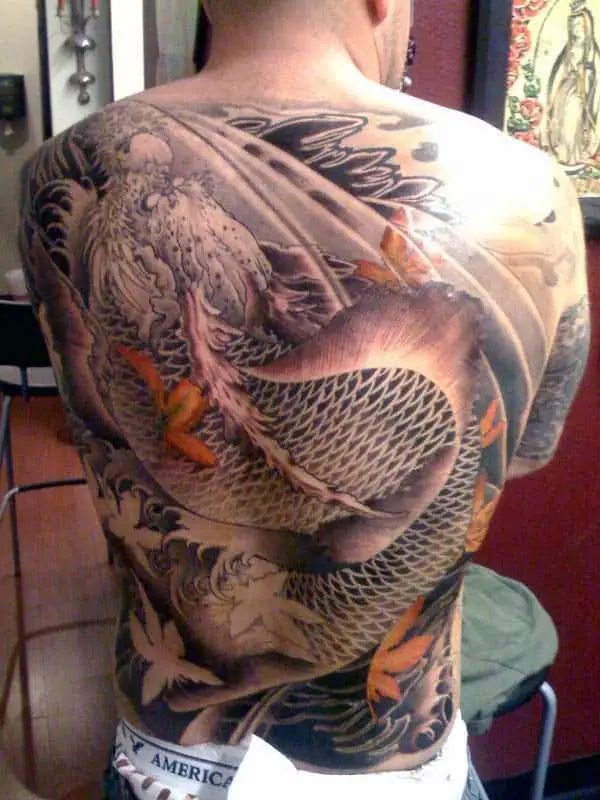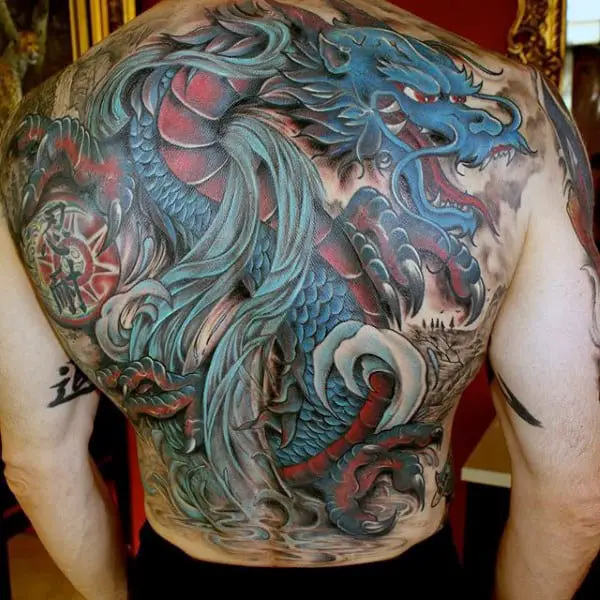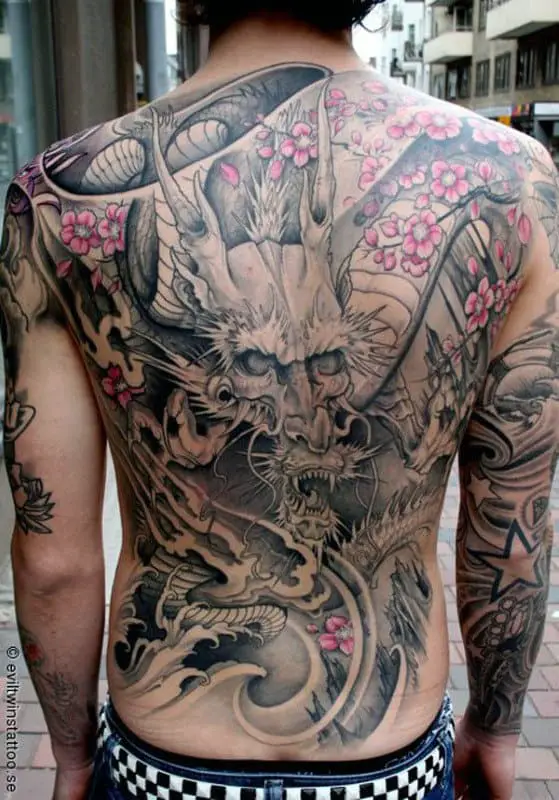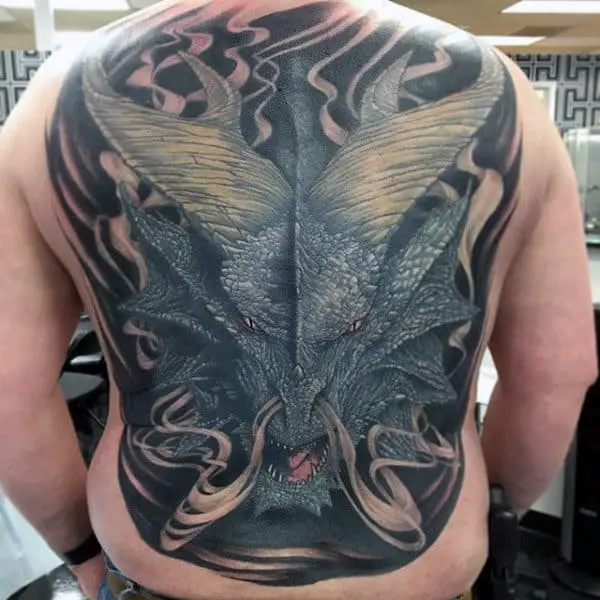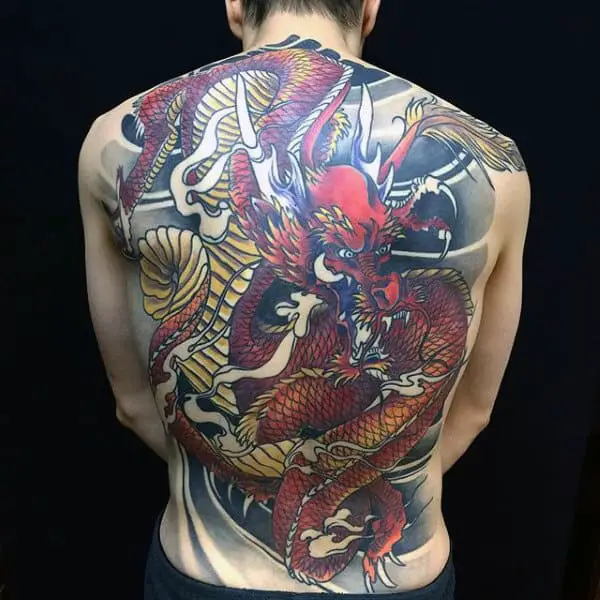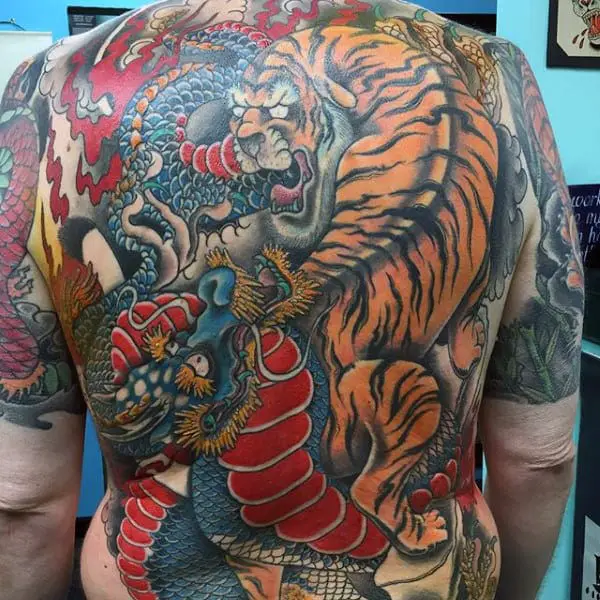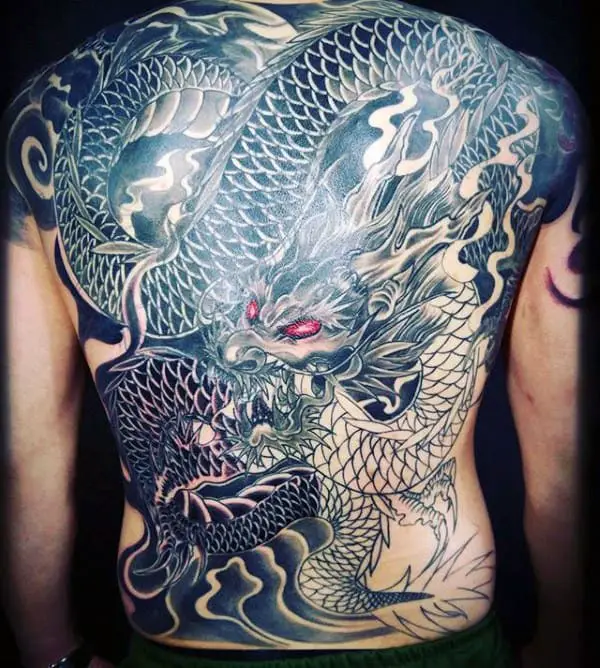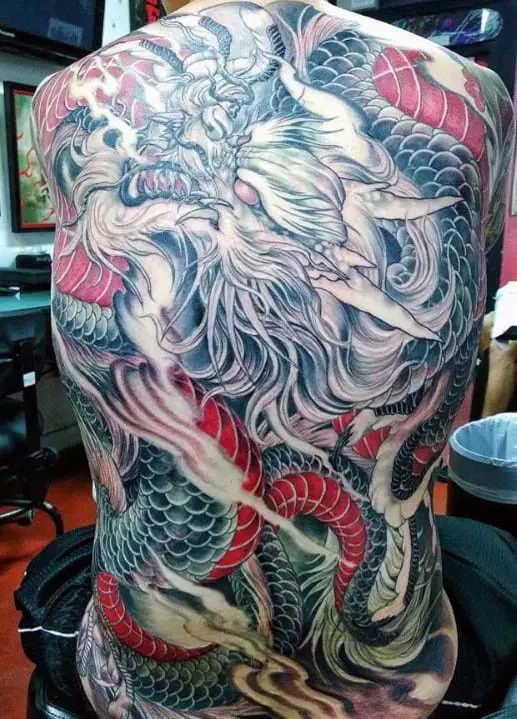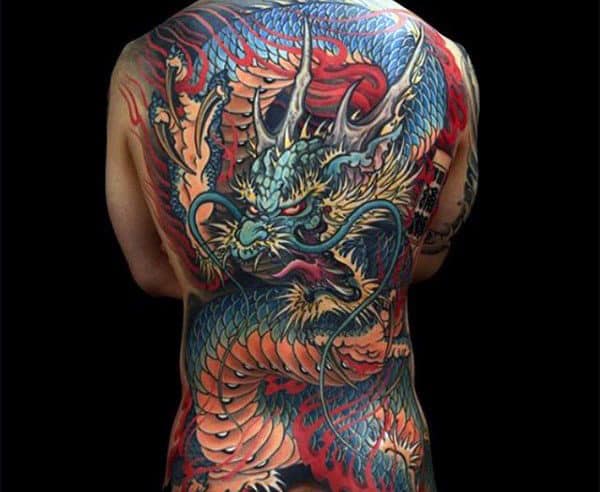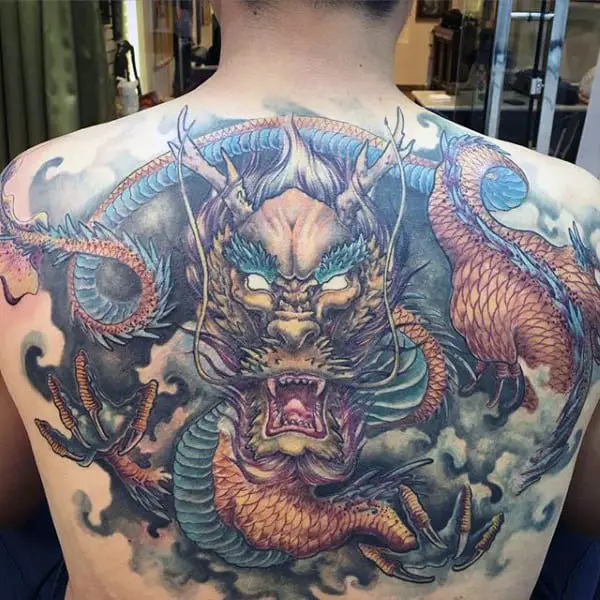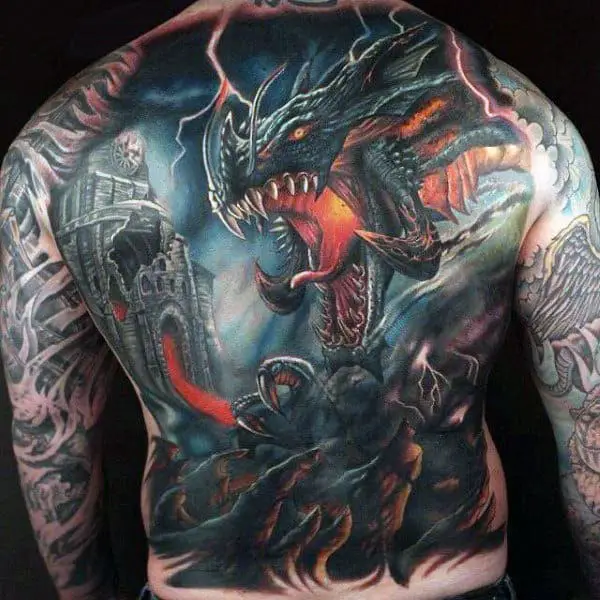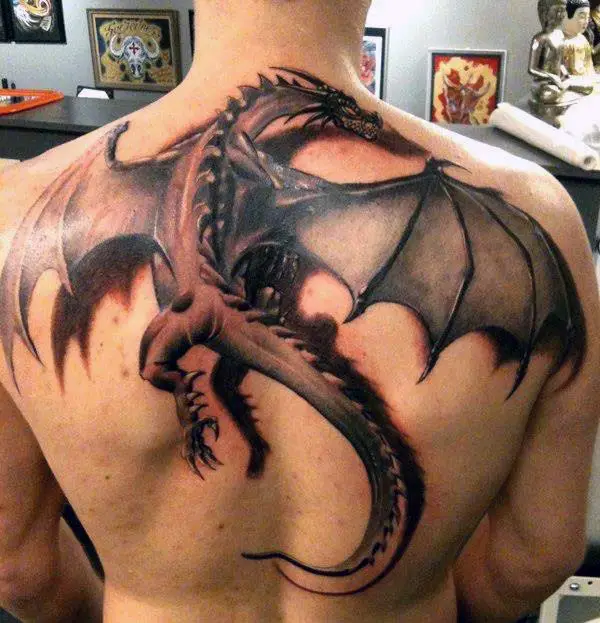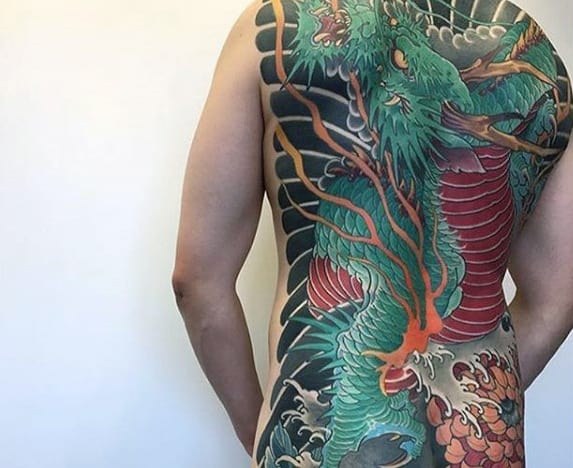 Side Dragon Back Tattoo Designs
For its part, among the eastern dragons, the Chinese stands out. These creatures have a snake-like body, a dog's nose, a camel's face, a lion's mane, eagle claws, scales like a carp fish, lobster eyes, catfish whiskers, and deer antlers. It is strongly associated with wisdom, good fortune, protection, honor, intelligence. In the same way, they are the symbol of China, its culture and its identity.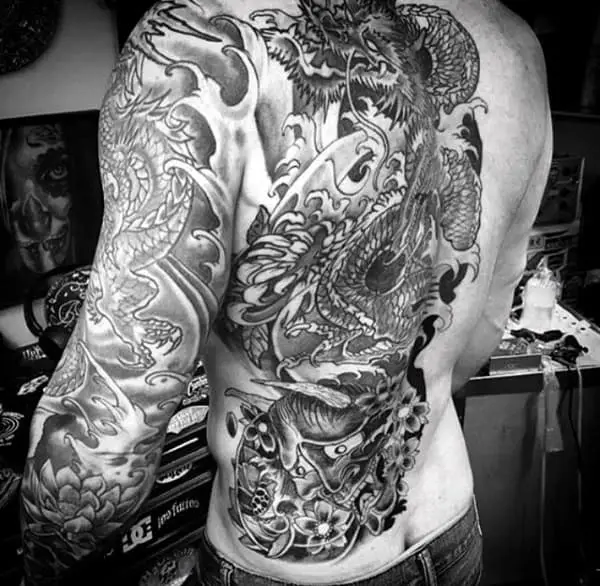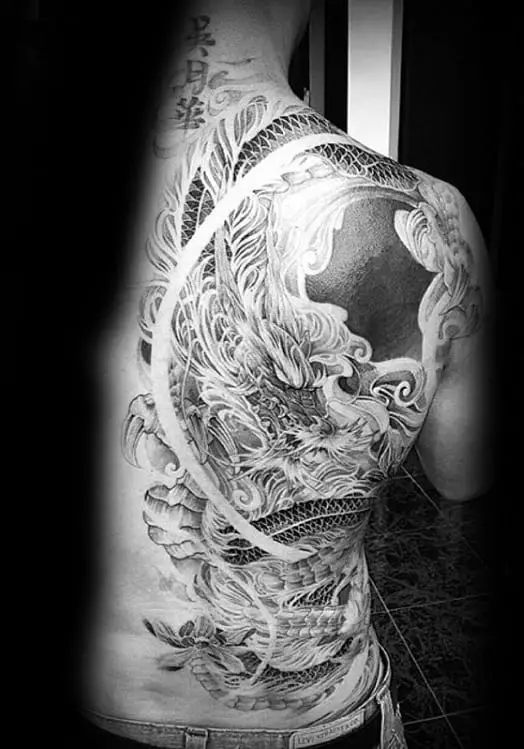 3D Dragon Back Tattoo Designs
You can also prefer that it occupies the entire back. This is very easy to do when dealing with a western dragon. By spreading the wings as if in flight, a large area is covered. Oriental dragons can also be made in a full-back size. In this case it is represented in zigzagging flight taking advantage of its length so that it extends into the available space.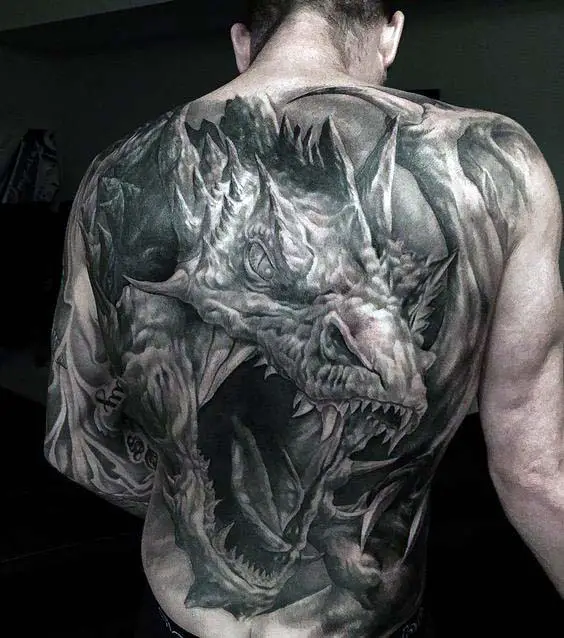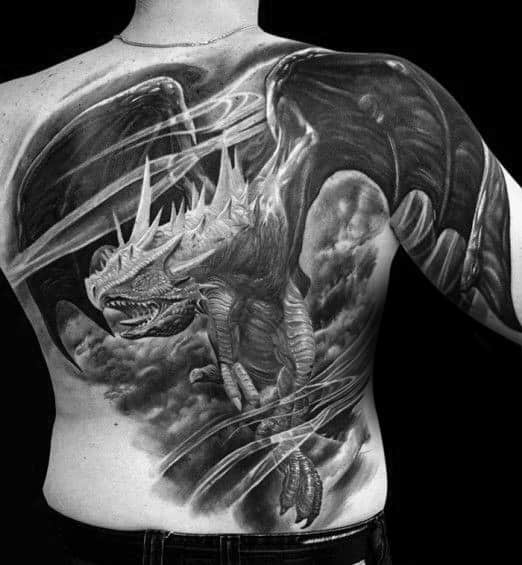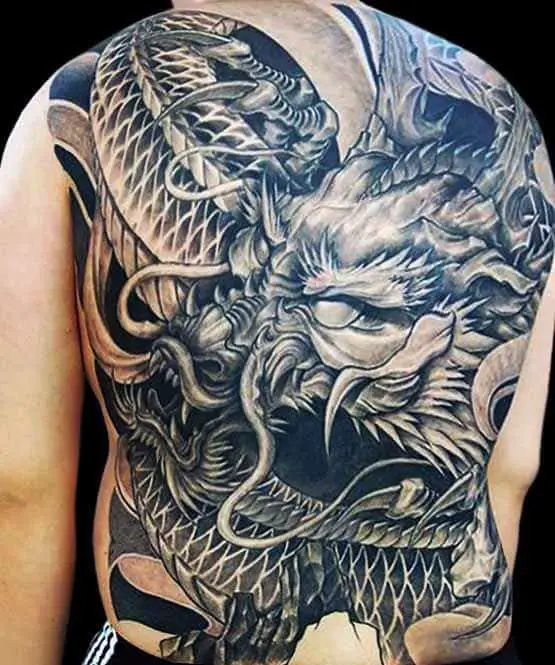 Traditional Dragon Back Tattoo Designs
Another option for this tattoo design is to focus on the creature's face. In these cases the face of the dragon occupies the entire back creating a really impressive piece of art with great detail. Show your ambition and strength with a dragon tattoo on your back.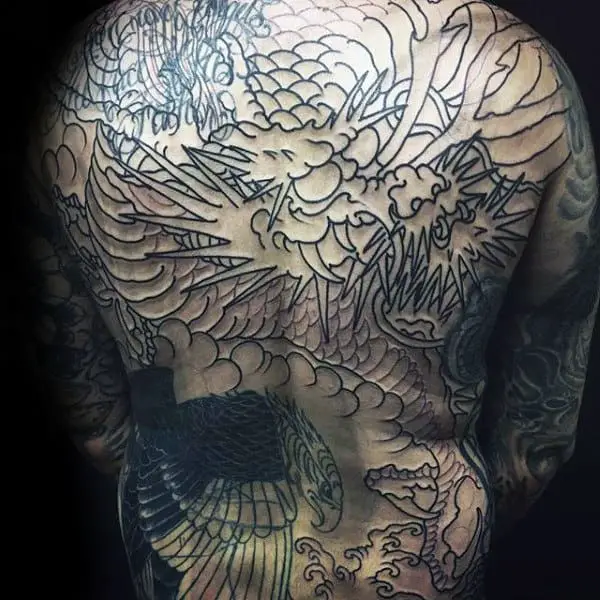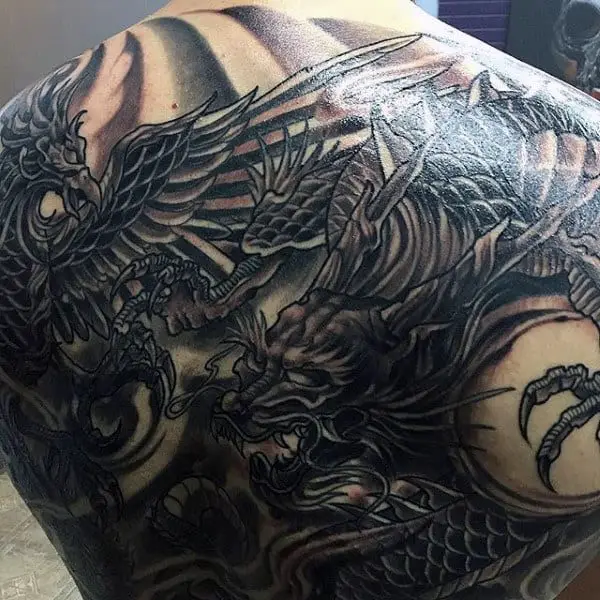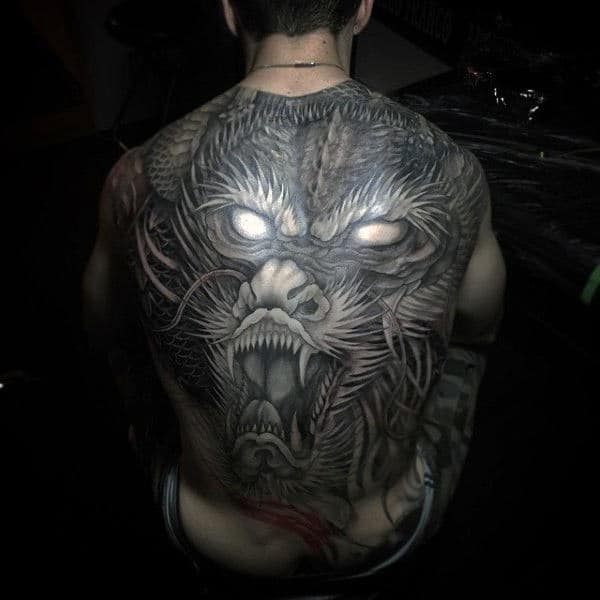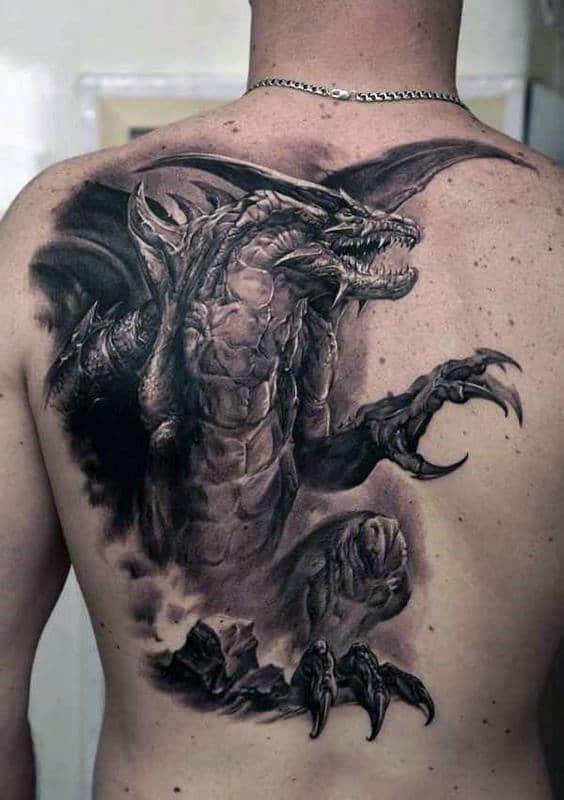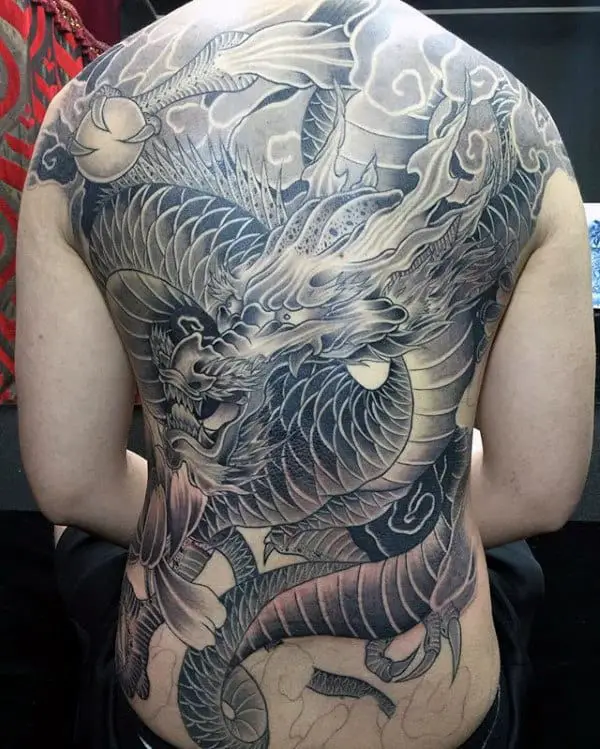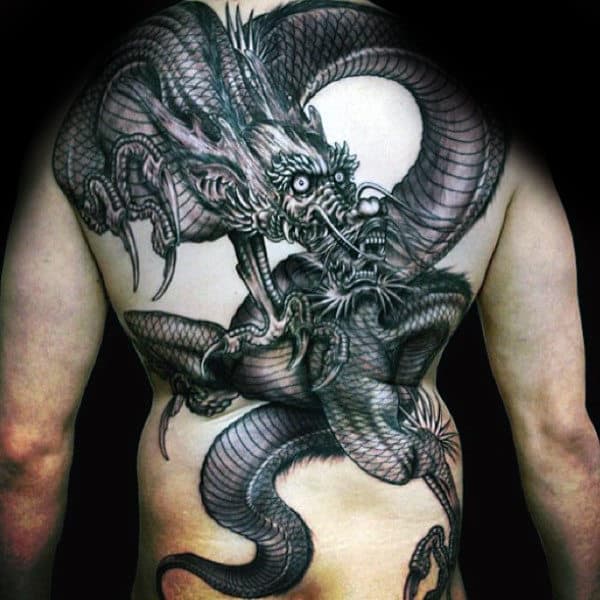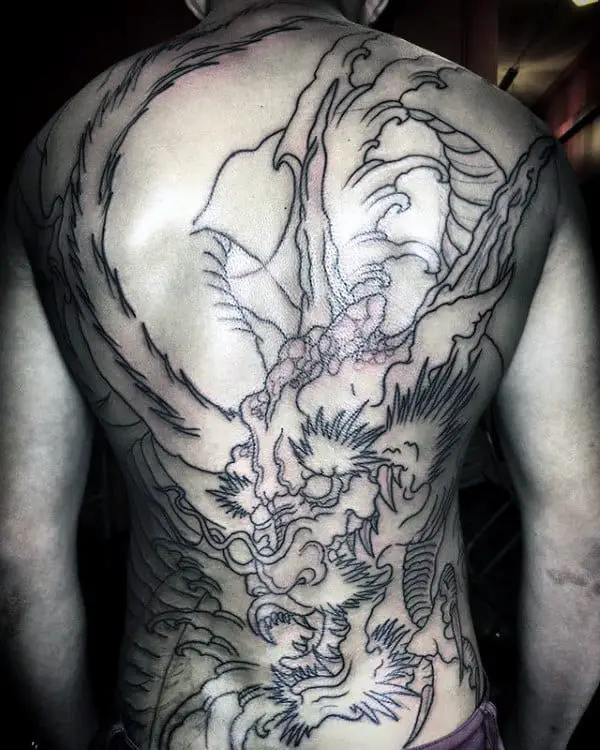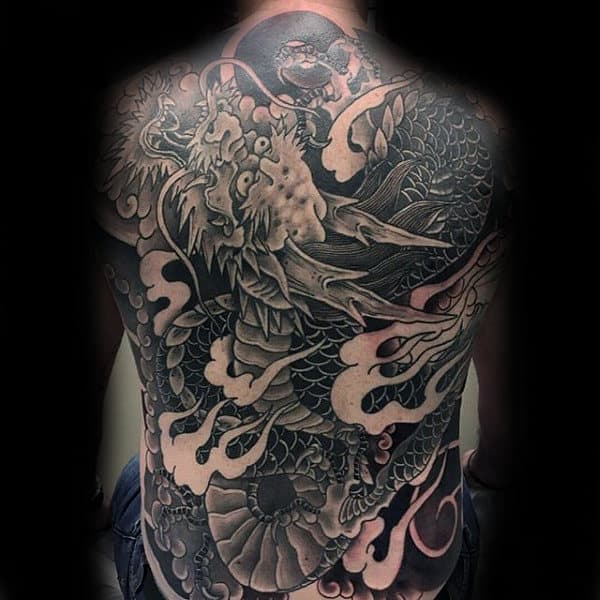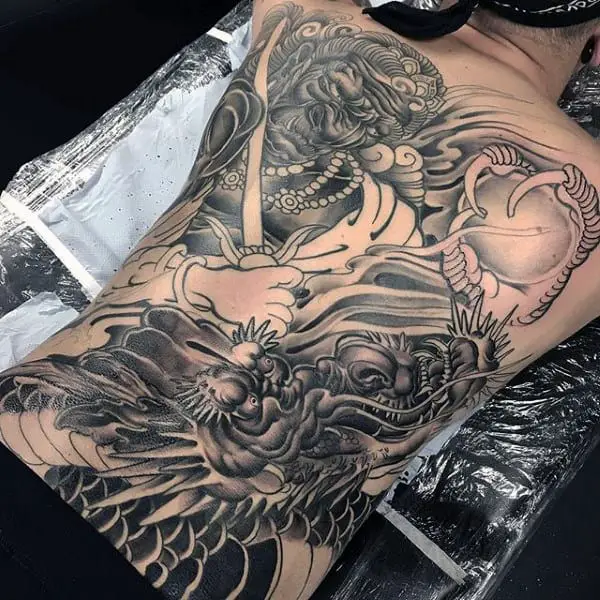 Dragon Back Tattoos for Men FAQs
1. What are the most popular part of the back to get dragon tattoos?
As for the location on the back, you can choose to place the design right on the spine. This site works very well with eastern dragons that are longer and not as wide. The most common is to position it so that it appears to be rising towards your head.