Without a doubt, the Ferrari is synonymous with a luxurious car that many of us do not have access to, it is a desire in terms of status. The simple fact of dreaming of a Ferrari generates happiness and extreme satisfaction, because it leads you to imagine what would happen if you had your life already resolved and without having to get up every morning to work. But what he represents of Ferrari began many years ago, to be more exact in 1908, when an Enzo Ferrari, barely 10 years old, saw his first car race and was immediately hooked. Then, in 1939, the luxurious Italian sports car was born, an extravagant brainchild of Enzo Ferrari, now a partner in Alfa Romeo's racing division. The rest is history.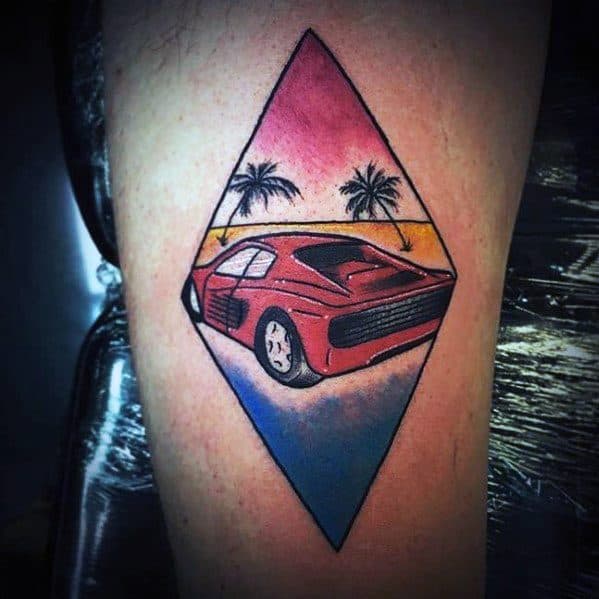 But not owning a car of this type is not an impediment to having a Ferrari tattoo, since it is a true tribute to a brand and a sample of automotive tastes. It is about defending a lifestyle by showing what kind of person you are and what you like and appreciate. You are a good one who likes the good and luxurious.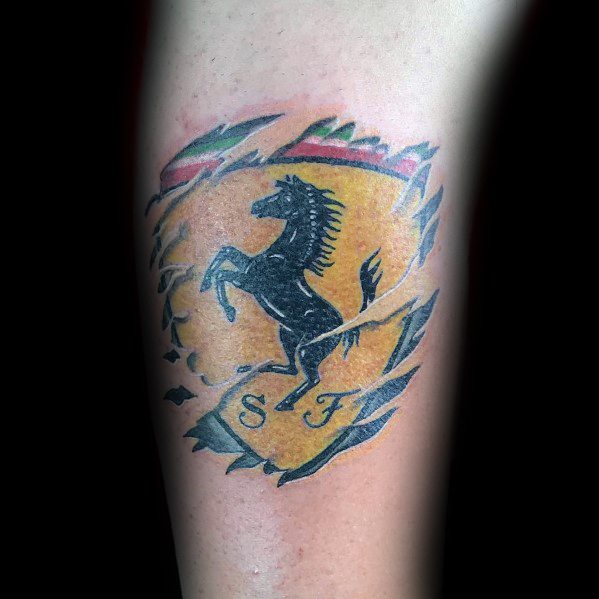 The Best Ferrari Tattoo Designs
The possibilities go through a car model with the typical pennants, the iconic black horse, the logo or simply the already imposing name of the brand, preferably on an arm or leg. Those who know the world of cars place Ferrari in a higher category, even referring to a legend that has been supported by decades of sporting success and the inimitable style of its cars, which have become a source of inspiration for millions. of enthusiasts.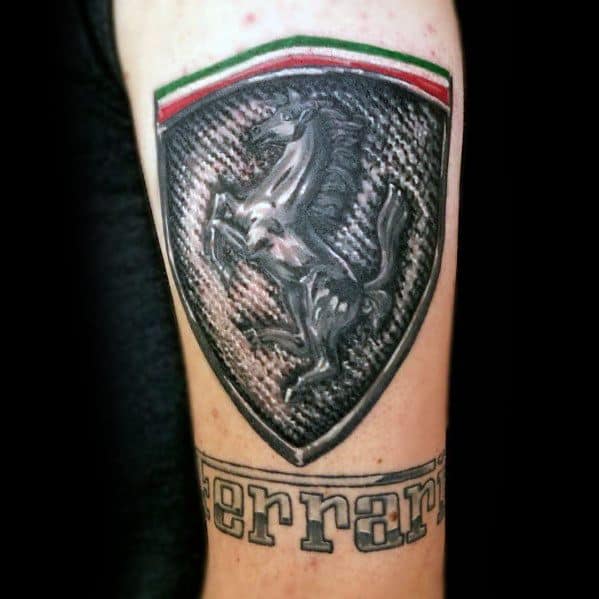 Ferrari has become a beacon of speed and style, wealth and class, so much so that the brand became the most powerful in the world in 2014.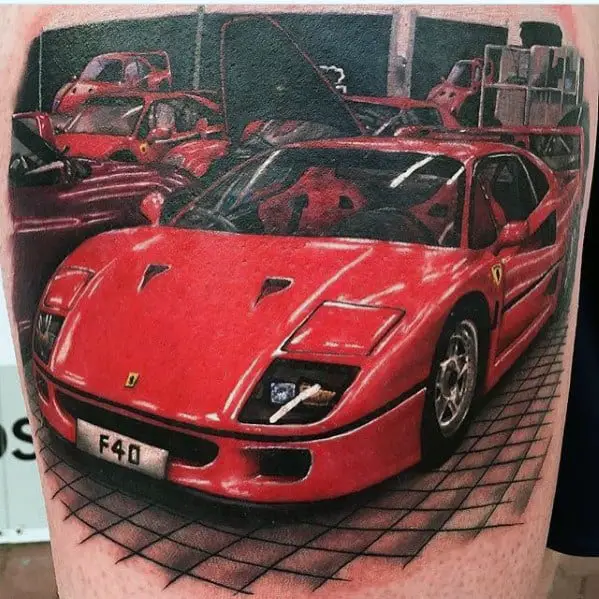 Symbology of a Ferrari Tattoo
A Ferrari tattoo can very well be representative of satisfaction, luxury, money, wealth, and fame, but also of all those struggles that have been necessary to reach that privileged place in life. The symbology of a Ferrari also indicates rewards, happiness and victory; it means that you have been able to achieve good results for the efforts you have made in your projects. Although beyond any meaning, if you decide to get a Ferrari tattoo, it may be simply because you feel attracted to this vehicle model and the philosophy behind this brand.