A pair of crossed hatchets, Viking hatchets, hatchets accompanied by some phrase, Indian or aboriginal hatchets. These are some of the tattoo models that can be found if you are interested in immortalizing this weapon or tool on your skin with ink. If you do a search on Google you can find a large number of possibilities and with very different meanings, depending of course on the tattooed motif. The ax in some cultures is indicative of command and authority. For example, these instruments were often depicted on Chinese robes worn by high officials and this indicated the Emperor's power to guide the nation through difficult times if necessary. Hatchets were referred to as "thunder stone" by many Mayan Indians, contemporaries in the United States, Celts, and Chinese of the Tang Dynasty. In other tribes they were used in seasonal rites and in rain ceremonies; they were buried at planting time, so that the fertilizing powers would help germination.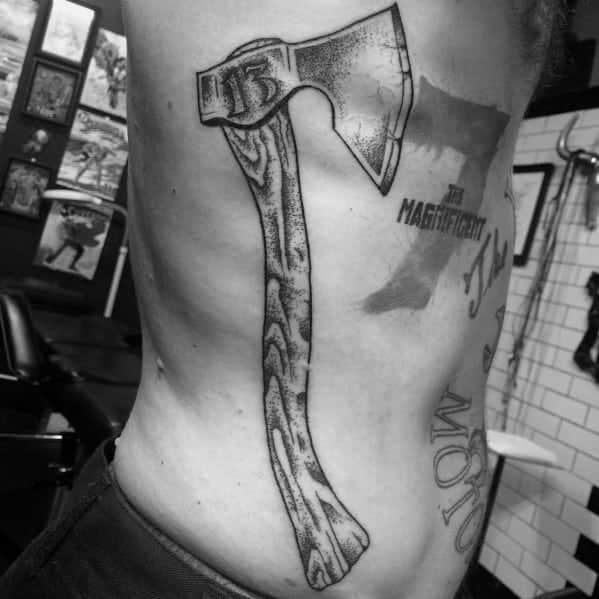 The best hatchet tattoos in the world
Basically, an ax is a tool that is primarily used to chop wood. This instrument consists of a heavy metal blade that is sharp on one edge and attached at its other edge to the end of a long handle. But not only that, because the hatchets were one of the main weapons for war and, therefore, they were also a symbol for warrior combatants. And in particular, in the Nordic peoples they were a symbol of pride in the patriarchal society with divine properties, do not forget that the ax was the weapon of the god of thunder Thor, who was the father of the gods of the ancient Norsemen.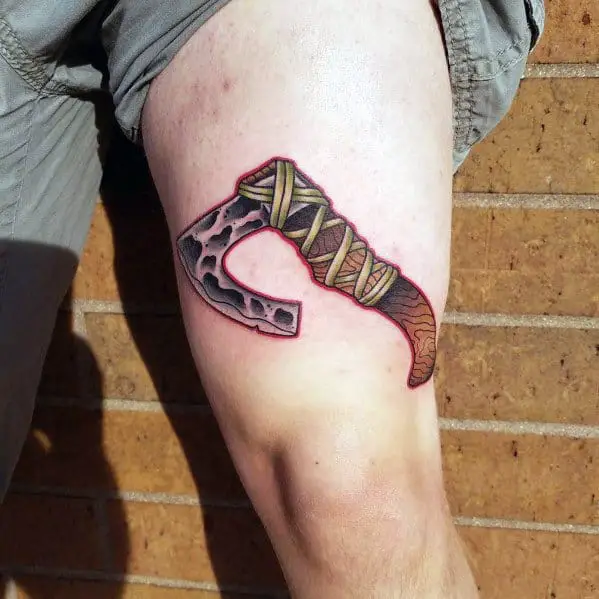 The meaning behind hatchet tattoos
The interesting thing about the hatchets, both as a tool and as a symbol, is that it carries with it a dualistic association, and in this particular case it represents both destruction and creation. Regarding the symbolism of this tattoo, it must be added that they are also usually tattooed to cut the problems ipso facto; it also has to do with cutting out the negative around you. That is, you have a problem in your life and you need it to end. An ax tattoo can also indicate strength, power, integrity, guidance and the ability to lead a group. As well as courage, bravery, defense of the community and family and sacrifice.