If you are a lover of going out into nature to spend the day walking on trails, these tattoos are for you. Hiker tattoos are rare to see, and perhaps that is why they are so interesting. I like to lose my steps along paths without direction, in the middle of forests. Looking for a river where to stop on my way to eat something and rest. Feel the murmur of the leaves, the water, the song of the birds. I am passionate about hiking, but not as a sport but to enjoy the connection to nature. If you like hiking like me, then these tattoos are designed for you.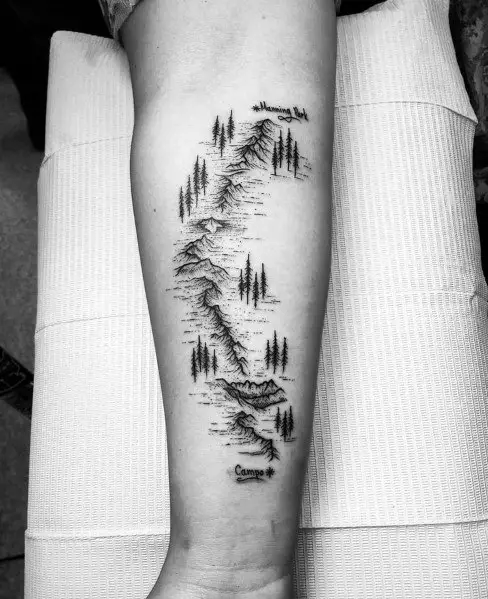 The meaning behind hiking tattoos
The great open spaces beckon to us at all times, but it is the rare man who rises to answer. Hiking is one of life's greatest joys, a test of mind, body and spirit, and those who venture out into nature always know in some little psychological realm that they can't go home.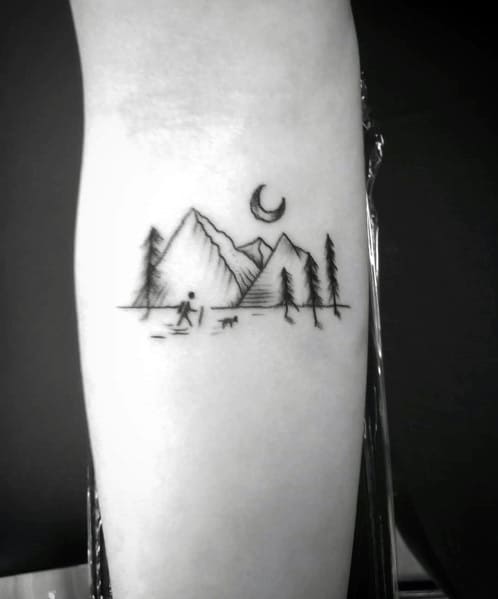 A tattoo designed for hikers, whether it's a compass, a pair of boots, a map or a panoramic view of the mountains, accompanies you like a protective emblem wherever you go. You are a man who takes every opportunity to escape from the so-called civilized life and return to your true roots. You need the open ground and fresh air, a chance to gain a new perspective and broaden your own horizons. Who can get that in the chaotic metropolitan?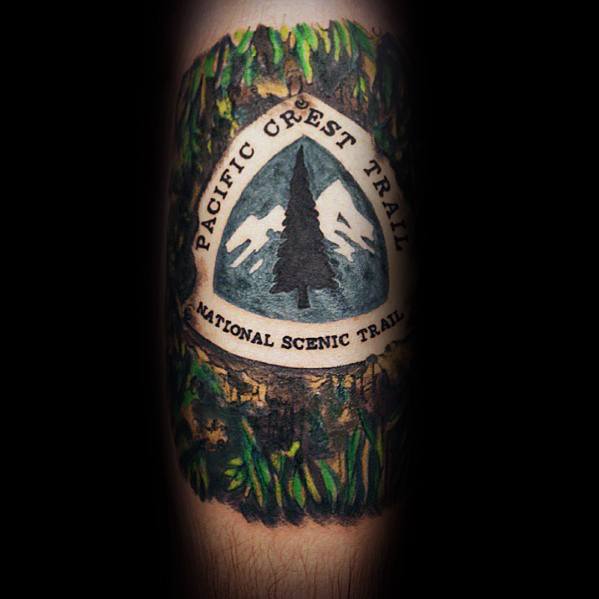 The best hiking tattoos for men
The hiker never settles for long, and he is always looking for new trails and undiscovered territory. Whether his passion is a weekend quest or a philosophy of life, his hiking tattoo is his permanent north star. Wherever it accompanies you, you will never be far from home. Much of the world may have been conquered and colonized, but there are still those verdant enclaves and primordial retreats worth getting lost in to enjoy your company or that of good friends. They await your arrival and challenge you to return to the roots of your origins. Now that you've heard the call, what will your inked totem be?