If you are thinking about getting a tattoo about One Piece we have prepared a selection of the best One Piece tattoos for men! We have been selecting different styles, different characters and different places to apply it to give you ideas. If you want to have a One Piece tattoo on your body, seeing these images will surely inspire you. The most common are those of Monkey D. Luffy, Portgas D. Ace, Zoro and the straw hat flag. Although those who seek tenderness also choose Chopper. What is clear is that with the immensity of relevant characters that the series has and the amount of symbols that exist, this list is too short.
To make it easy for you, we separate it by concept. Without further delay, let's take a look at the best One Piece tattoos for men!
Luffy One Piece Tattoo Designs
As you can already guess, the most common are those of the captain of the straw hat pirates. His character, his will of fire, his complete aversion to failure, and his companionship make them one of his favorite characters. It is not surprising that if you want to put yourself in front of a tattoo artist to immortalize a character in the series, it is Monkey D. Luffy, the next king of pirates: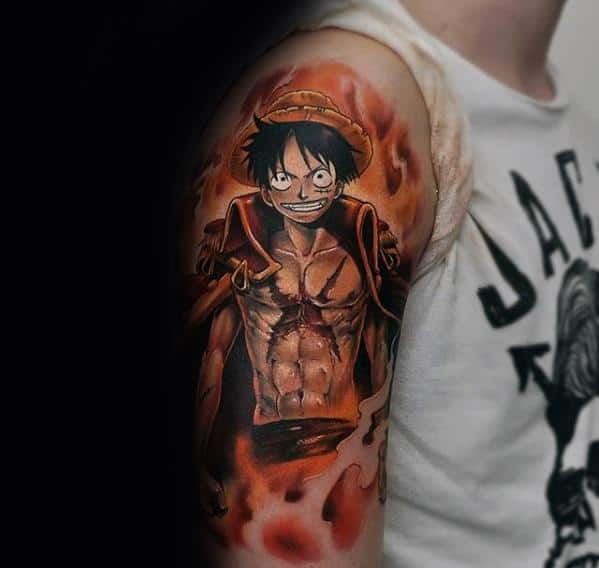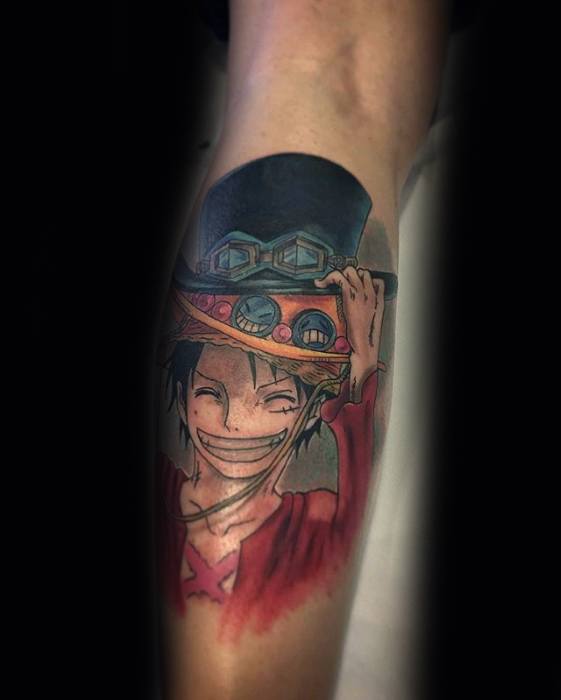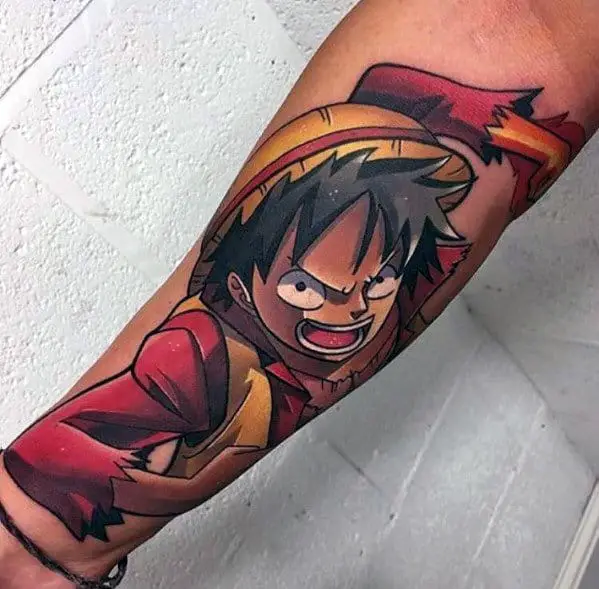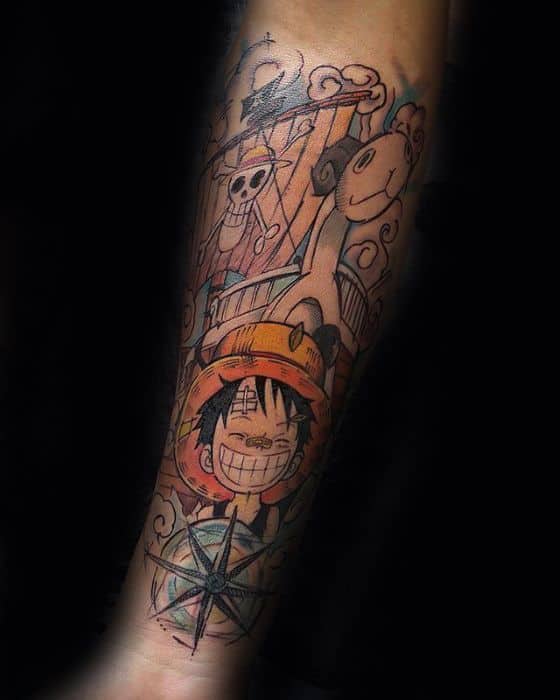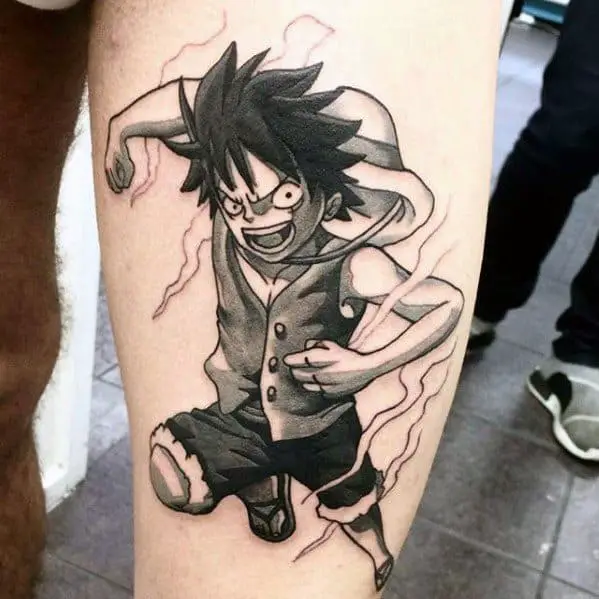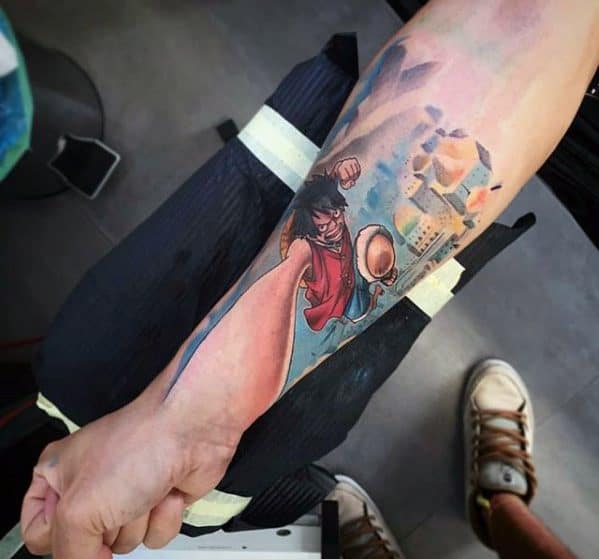 Pirate Flag One Piece Tattoo Designs
One Piece is full of symbology. From the original crew badges and their Jelly Roger to their fruits or different elements. Who does not know the emblem of the mugiwara, of the pirates of Law or of Yonkos like Kaido or Shanks? Many have chosen to get their jelly rogers tattooed! If you are one of those who wants to convey something with tattoos, we will show you the 10 most original and the most symbolic they use. Do you understand them? Some are really original: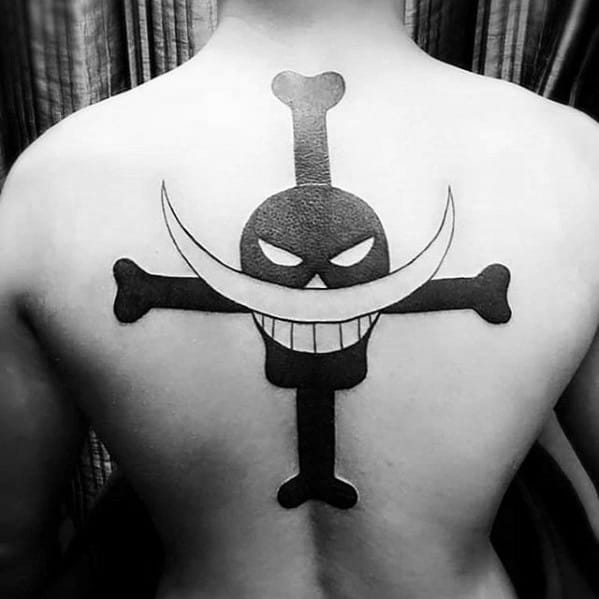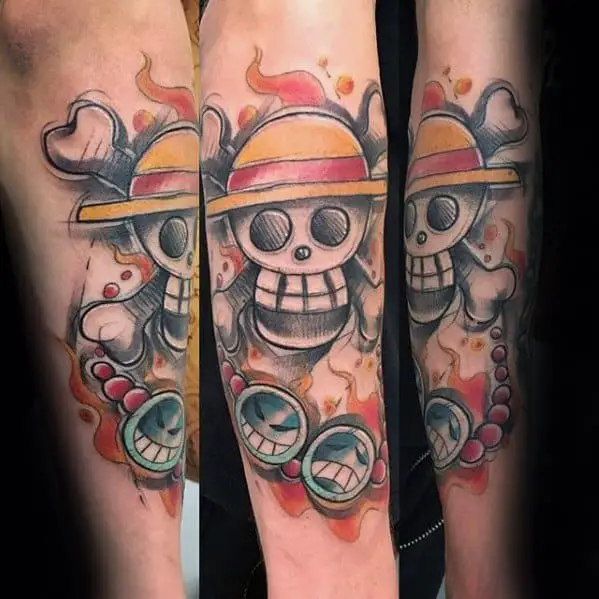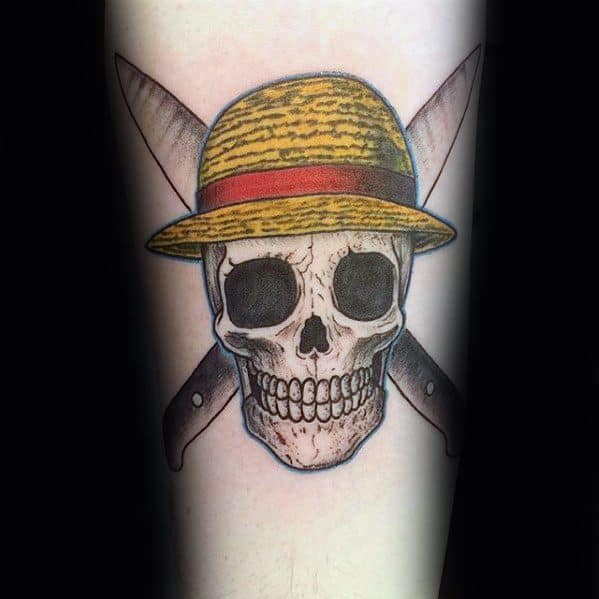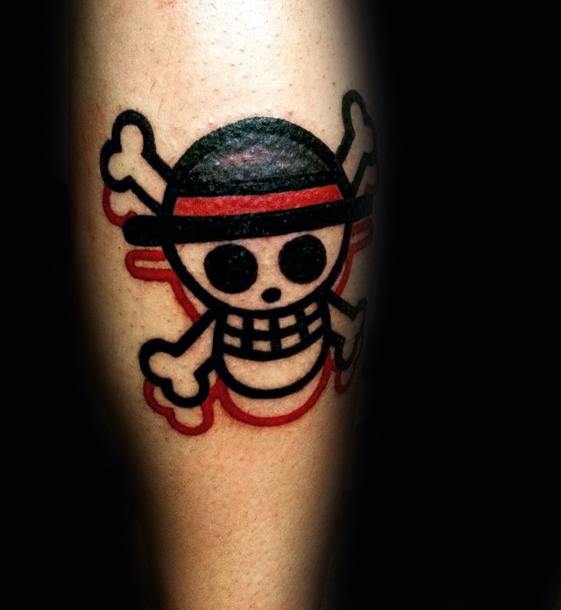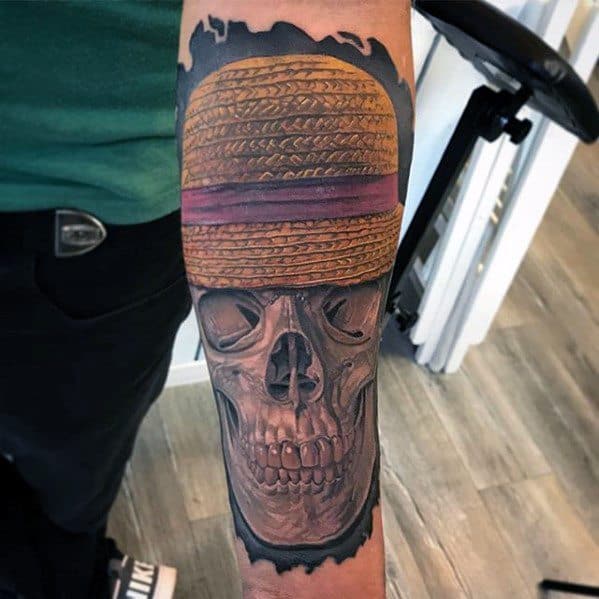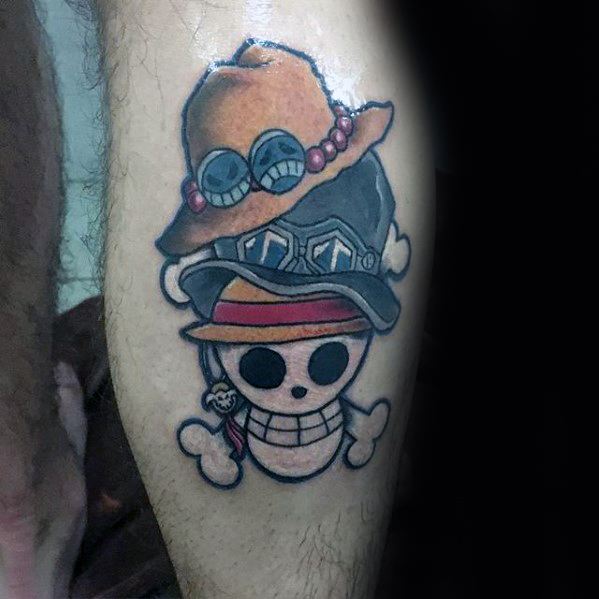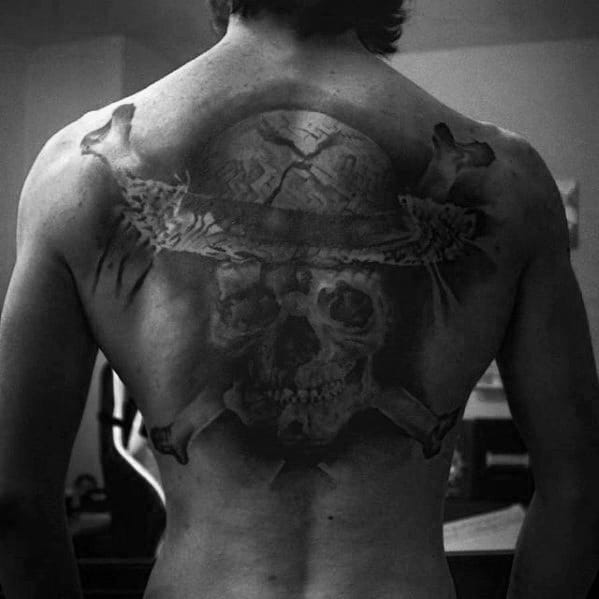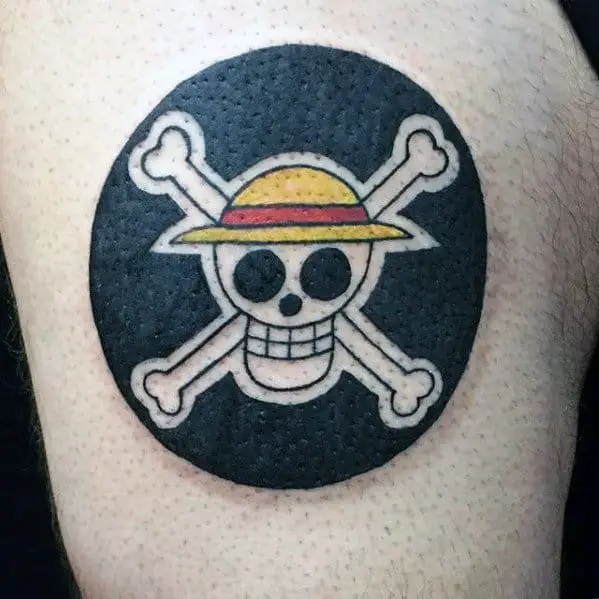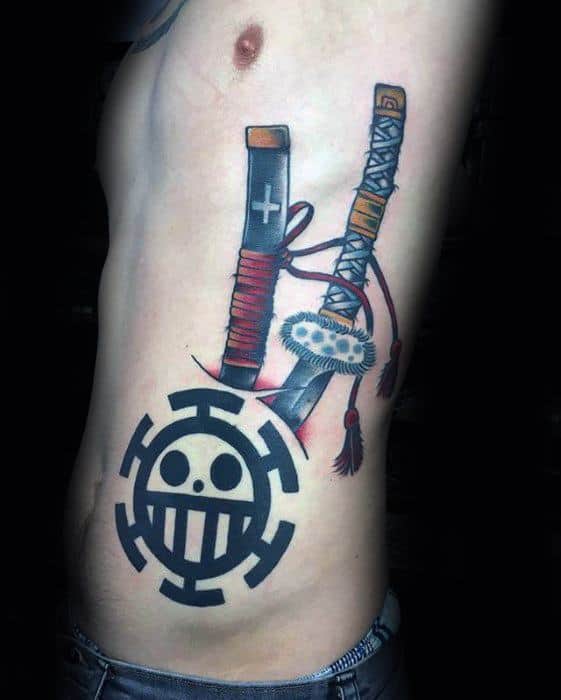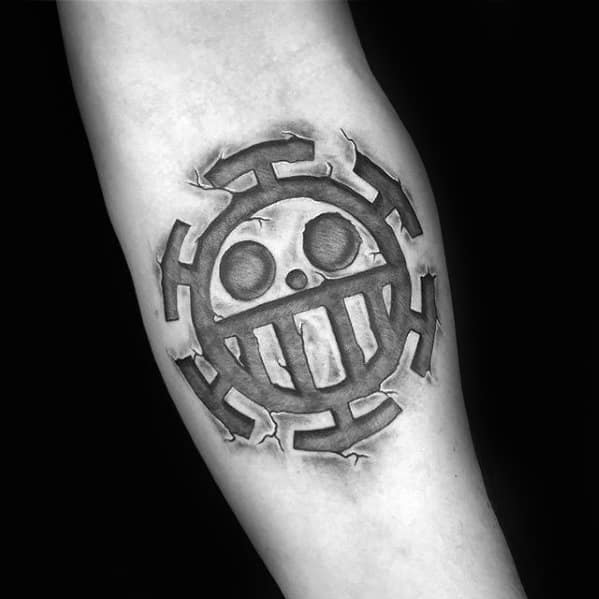 Straw Hat Pirates One Piece Tattoo Designs
Roronoa Zoro is predestined to become the best swordsman in One Piece. His effort, training and dedication has made him one of the strongest and most beloved characters in the series. It's no wonder that after Luffy and Ace he's one of the favorite characters for a tattoo. Here we leave you the most impressive tattoos that we have seen of the famous Mugiwara swordsman, in all his splendor.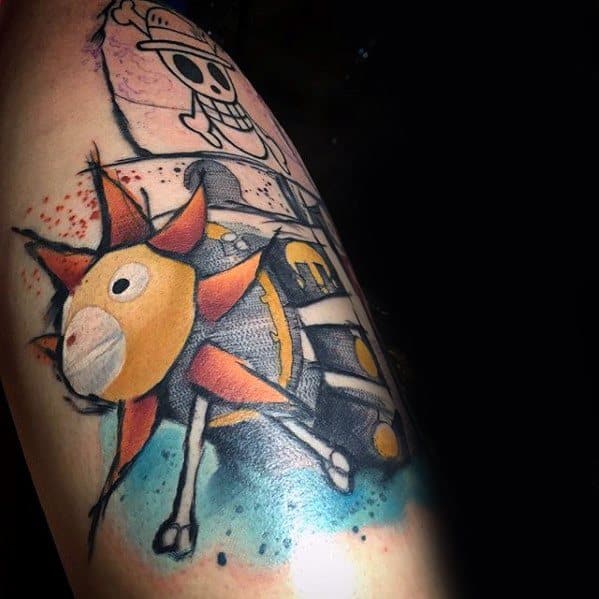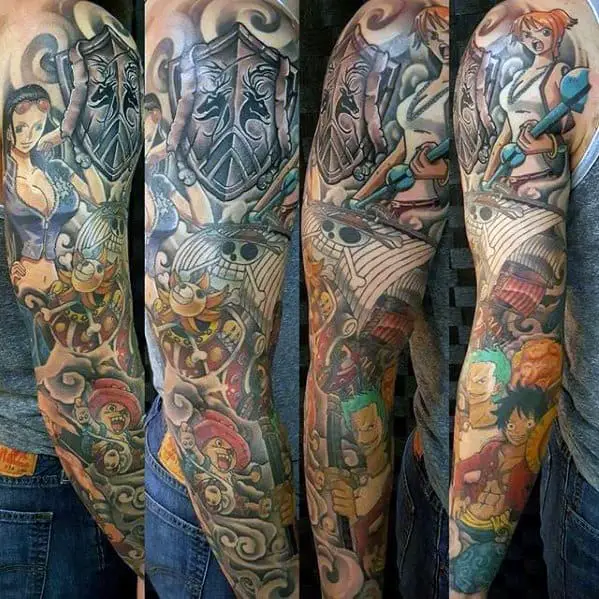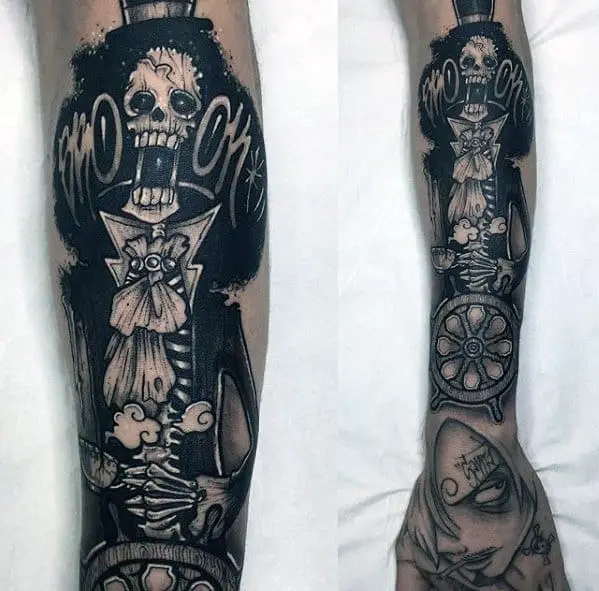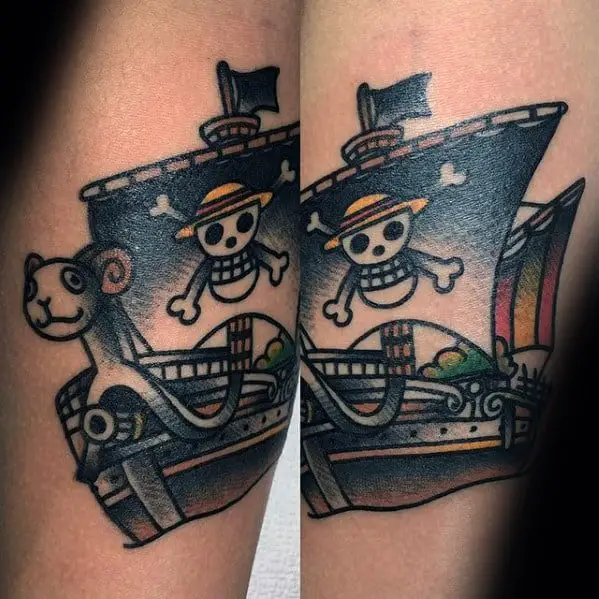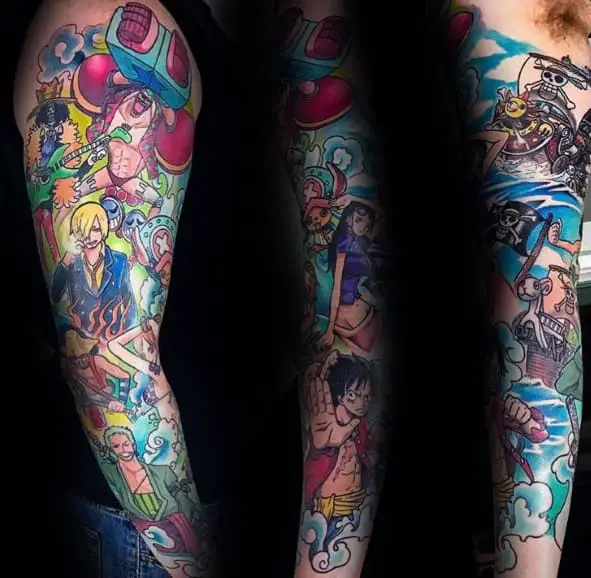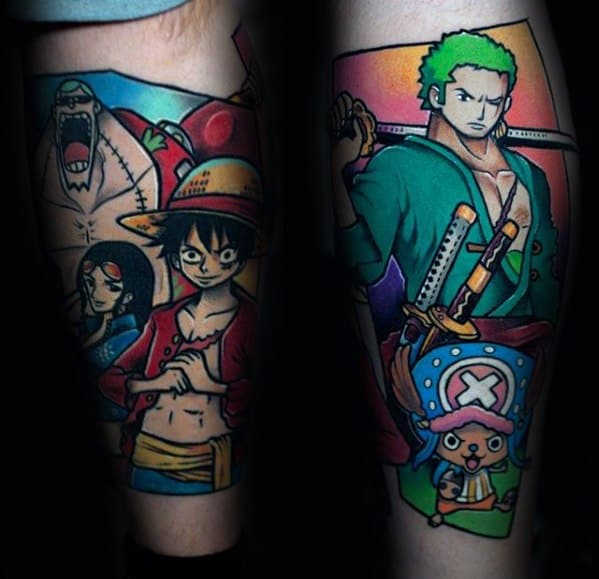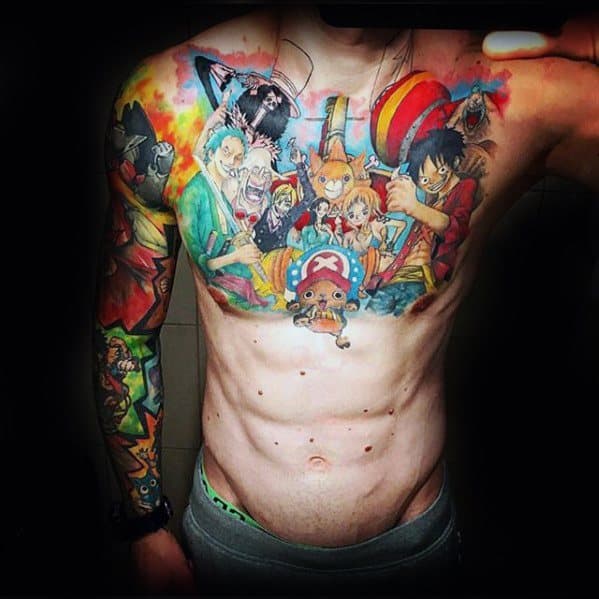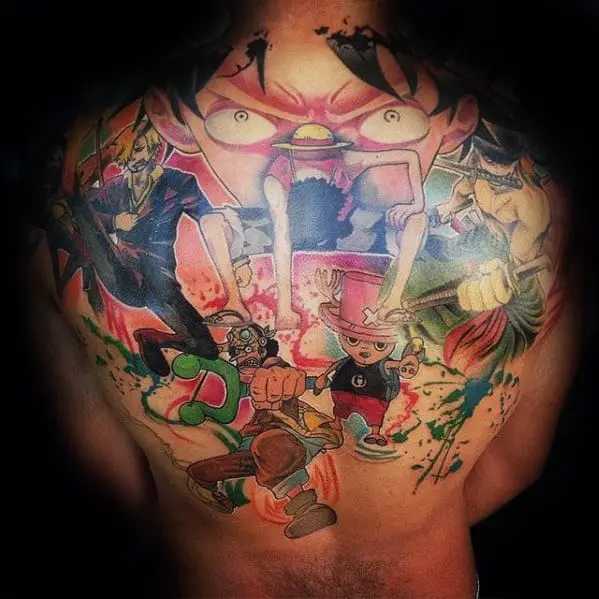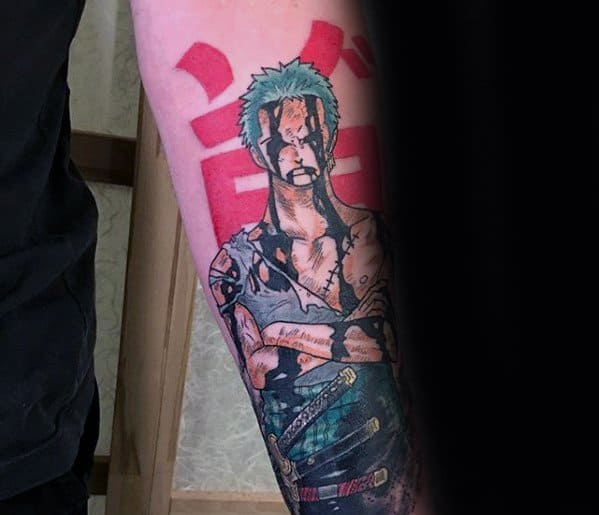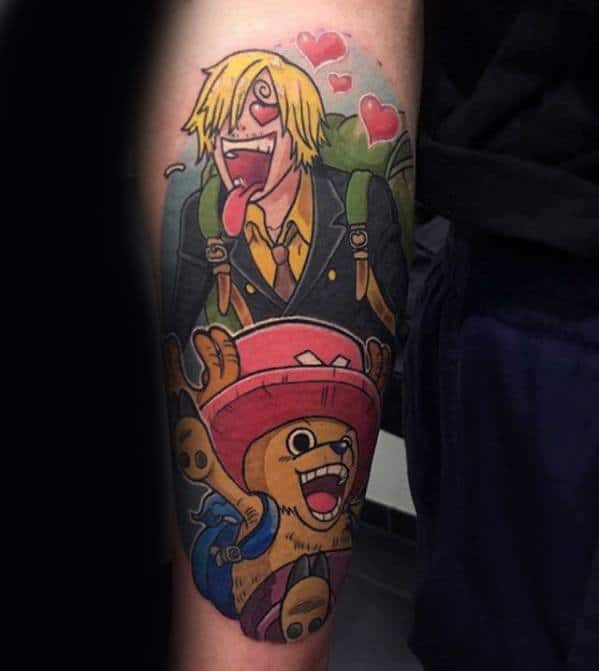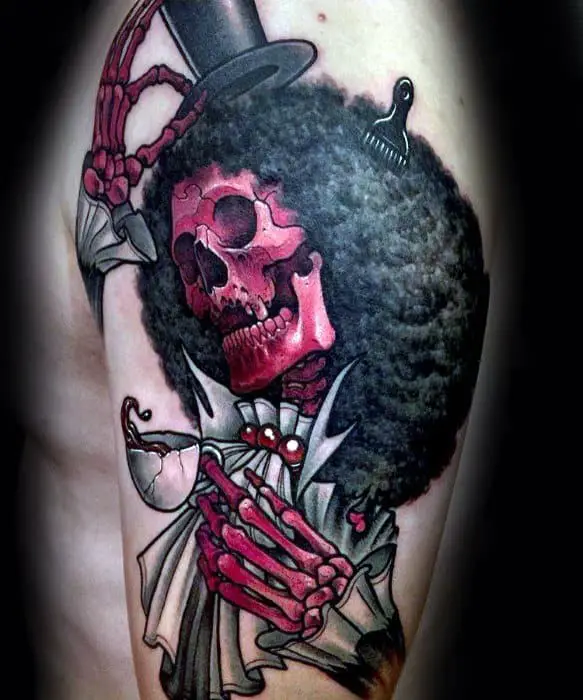 Other One Piece Tattoo Designs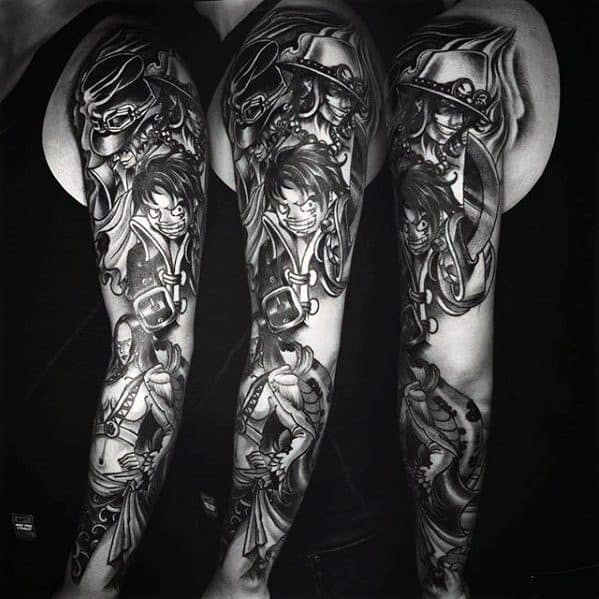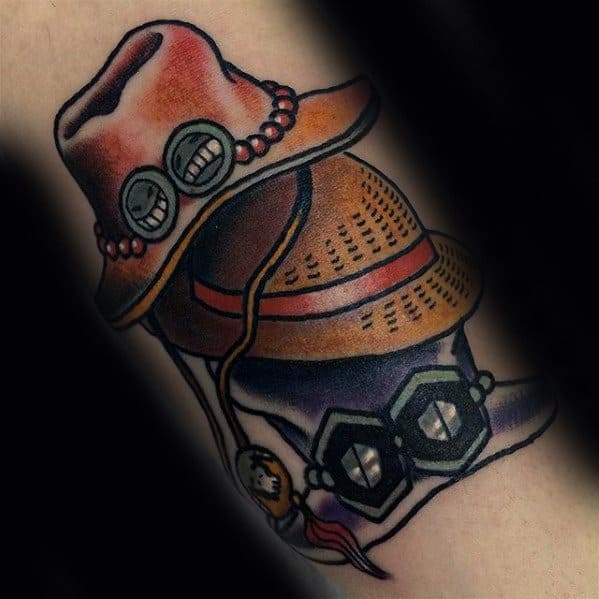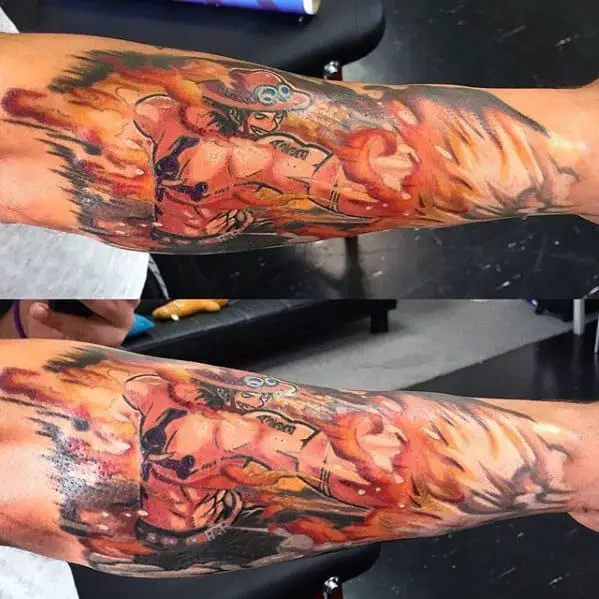 One Piece Tattoos for Men FAQs
1. What's are the biggest One Pieces tattoos?
There are people who prefer large tattoos. Places like the back, arms or chest are usually the chosen areas. the most popular large tattoos usually feature the whole straw hat crew to cover the maximum area possible.
2. Why are Ace tattoos so popular among One Piece fans?
Luffy's adoptive brother is the second most abundant character among One Piece tattoos. His strength and his way of making us sure have influenced this situation. If you are already clear that you want to get a tattoo of Portgas D. Ace, you have a lot of original designs of him to pick from. Can you imagine an Ace cosplay wearing any of these tattoos? What great moments this character has given us!