Seahorses are marine creatures belonging to the genus Hippocampus. Some intellectual circles associate this animal with creativity, since in our brain there is a region called the hippocampus, whose function is linked to long-term memory, whose morphology shares certain similarities with that of the seahorse.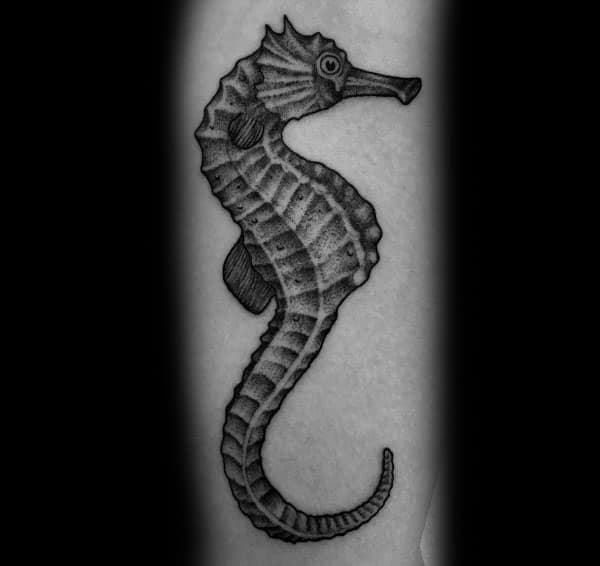 These creatures generally live in shallow, temperate, and tropical waters; Water has traditionally been associated with the mind, which is why gurus and yogis have always performed their meditations and rituals near sources and watercourses. The link with the subconscious would explain why seahorses are totems of creativity, meditation and mental health.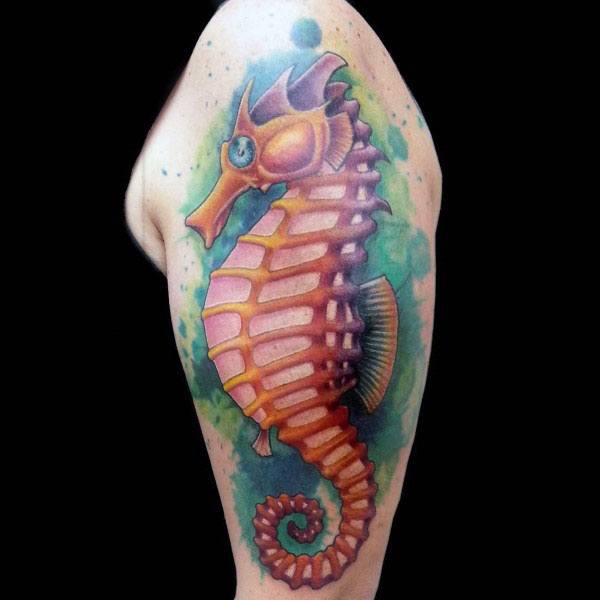 The meaning behind seahorse tattoos
Their small size, however, means that they are often the usual prey for predators that roam the vast and untamed world of the oceans; therefore, they have been forced to become true masters of camouflage. In their eagerness to survive, they undergo continuous color changes to blend into the environment that surrounds them; their movements are often confused with that of a piece of coral drifting through the waters. Thus, on the one hand, seahorses are seen by many as cunning survivors in an inhospitable world, while also representing the flow down the stream of life.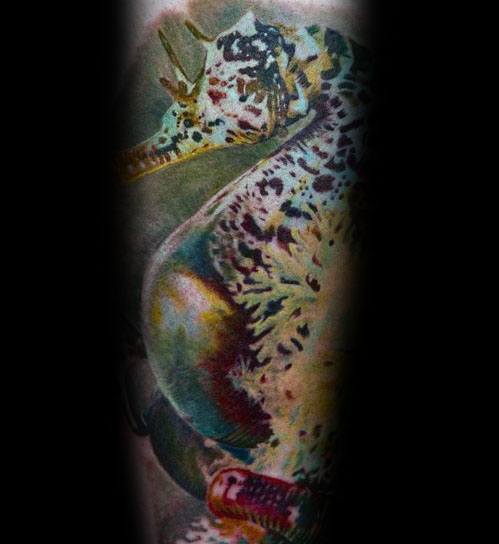 Throughout history, various cultures have attributed different meanings to these small totems. If we take the Disney classic The Little Mermaid as an example, we see how these are the servants and messengers of King Triton. It is not, at all, a simple coincidence, since the developers tried to maintain the greatest fidelity with respect to the version offered by Greco-Roman mythology, conceiving seahorses as the servants of the god Poseidon, deity of the seas. They were considered carriers of wandering souls, which guide those who perished in the depths of the ocean. In many parts of Asia, seahorses are also symbols of good luck and fortune, often used in traditional medicine practices.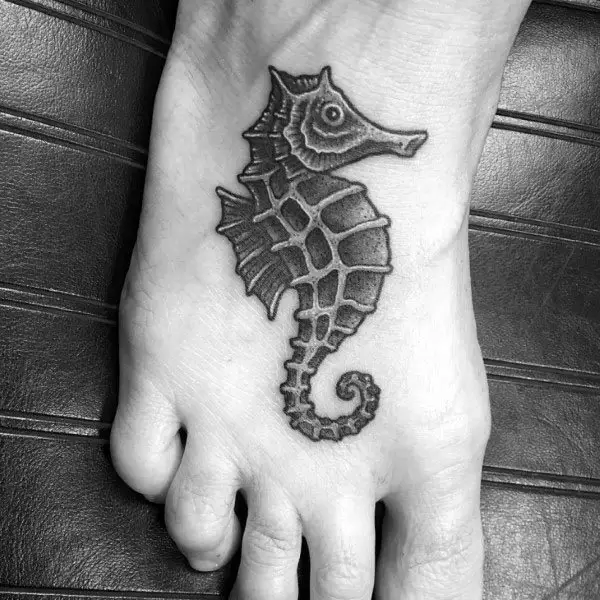 The best seahorse tattoos for men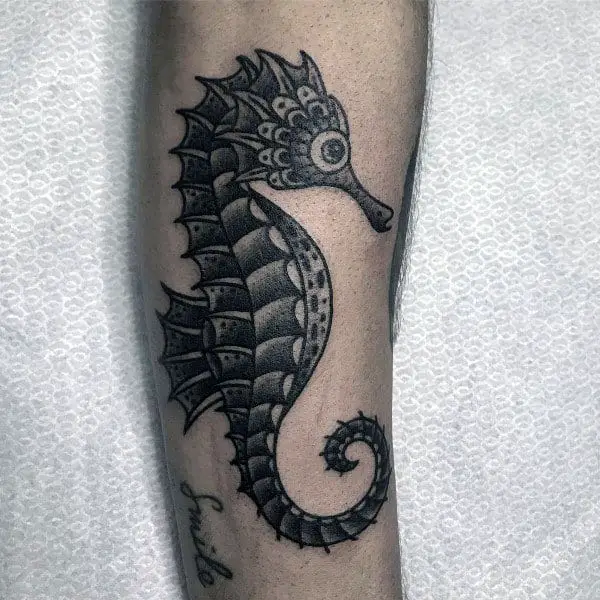 1. Tribal style
Including seahorses in a tattoo is a way of showing the world your identification with the native culture of a region, implying that, like this fish, you are capable of withstanding the difficult variations of the current of life. , protect your closest kin, and, in the same way, show great ability to adapt to circumstances to evolve into improved versions of yourself.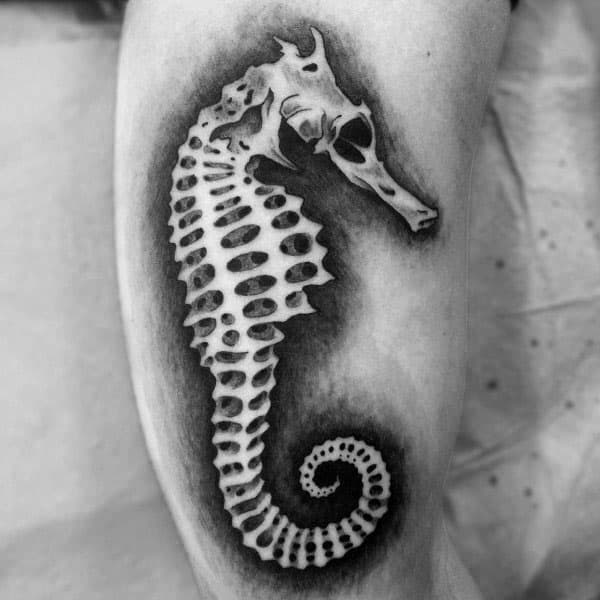 2. Drawings or caricatures
The seahorse, represented as a cartoon, represents the jovial spirit and fun; It would also demonstrate the existence of the principles of mutual respect, friendship and cooperation in the human heart. The caricature/drawing of the seahorse is also linked to childhood, which is why they are suitable when a child or nephew is expected to come.