Marvel characters never go out of style. Years go by and our star heroes continue to save the world from villains. Spiderman is one of the heroes who have inspired others. If it inspires you too, express it with a tattoo related to the most famous arachnid hero of cinema and television. This topic may seem very childish to you, but there are also adult fans of Marvel heroes. Comic book characters are among the most demanded themes by tattoo fans. Even by celebrities, such is the case of soccer player Neymar, who had an image of Spiderman tattooed on his back to celebrate his singleness.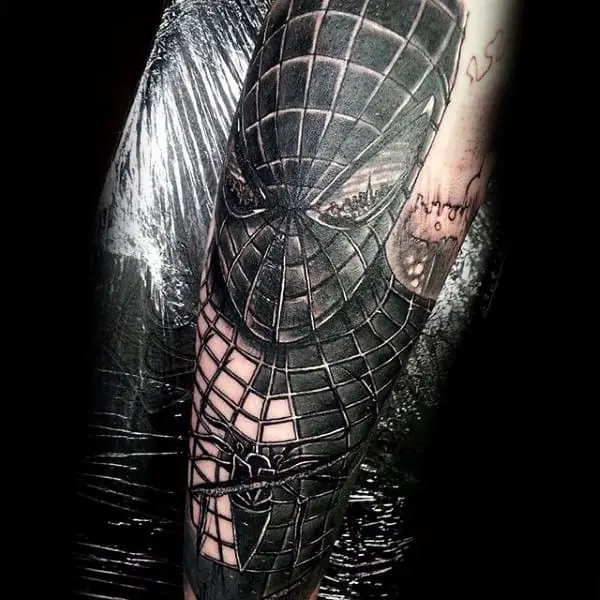 Meaning and Symbology of Spiderman tattoos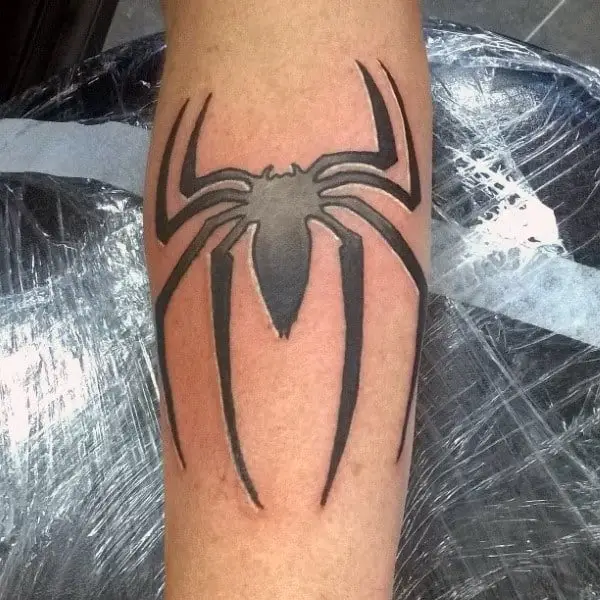 Spiderman is one of Marvel's most iconic heroes. There are fans of all ages of the exciting comic that narrates the adventures of Peter Parker, a photographer who is bitten by a spider and from there acquires his power and becomes Spider-Man to defend the city and his beloved Mary Jane. If you are a fan of Spiderman, but you are not so young anymore. It means that you have a hero within you. You are an imaginative and at the same time risky person. Now, if instead you decided to get a tattoo of Black Spider-Man, Green Goblin or Doctor Octopus, it means that you are a person who loves to break the rules and doesn't care what they say.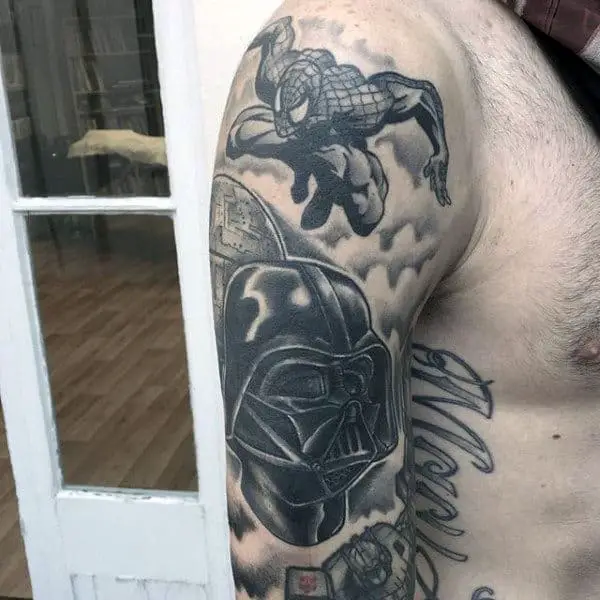 How to customize Spiderman tattoo designs?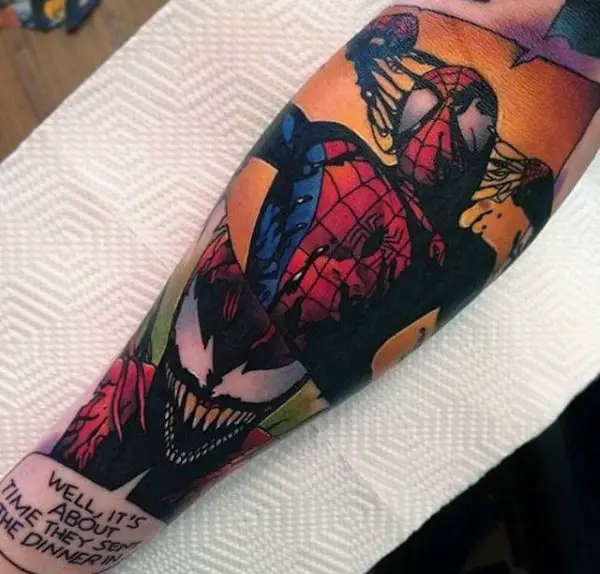 You don't have to limit yourself to just getting an image of Spiderman tattooed. There are many designs related to this hero that you can choose from. If you want something simple, go for a simple spider web tattoo. This design can be done in a part of the body that is not very large, such as the arm, the hand or the foot. Spiderman is not a design just for men. If you are a girl, a good idea is to get a Spiderman tattoo with Mary Jane.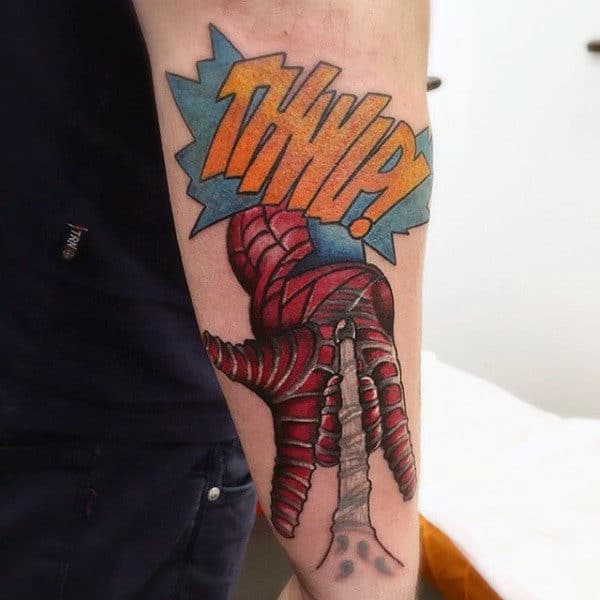 Another simple but great idea is to get a spider web tattoo with the comic logo. If you chose something more complex like a replica of Spiderman or his villains, you should go to a highly qualified tattoo artist. You don't want your design to look like a drawing made by a small child. Ideally, use colored ink to make it stand out and look more realistic. This design looks great with shading and depth effects. This will give the impression that Spiderman is saving the city.