Anyone who has had personal experience with addiction understands its destructive and progressive nature, and its impact on the lives of everyone affected by it. The underlying causes of substance abuse are not always clear, but the emerging patterns are recognizable and the negative consequences are unavoidable.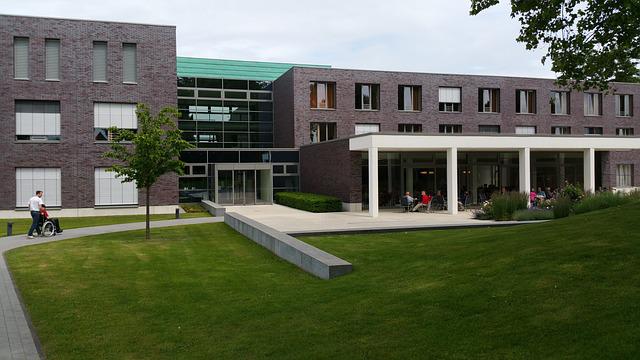 The longer that substance use disorders continue, the more severe the addiction becomes and the harder it is to get sober. This is why it is strongly advised to get treatment at an addiction rehab center as soon as possible before it gets worse. 
If you notice yourself or a loved one showing signs and symptoms of drug or alcohol addiction, it may be the right time to consider or suggest exploring treatment options to address these issues. Making the decision to attend a treatment program is neither easy nor simple. It takes courage to admit to having a problem with substances, whatever they may be, and to choose to get help for these issues. 
Criteria for Choosing a Rehab Center
There are also many options and factors to consider when looking for the best drug and alcohol rehab that can meet the needs of the patient. Treatment facilities and programs vary depending on levels of care, availability of services, patient capacity, and specialized treatment approaches. 
It is important to know what your criteria are for satisfactory care, including specific medical needs, expectations of services, price range, and treatment goals. 
With the growing abundance of rehabs and treatment programs, it can be difficult to determine which ones are better in terms of quality. Many claim to offer high success rates of recovery and superior quality of care, yet not all rehabs are as high-quality and effective as they seem or advertise themselves to be. 
Doing research online can help you navigate and compare your options, so you get the best treatment available and maximize your chances for success in recovery. 
Consult a Healthcare Professional
Some of the most reputable rehabs get recommended by knowledgeable healthcare professionals, including primary care physicians, therapists, social workers, and psychiatrists. 
A counselor or therapist who has clinical knowledge of a person's substance abuse issues can refer them to a treatment center that is best suited to their clinical diagnosis and medical needs. A professional consultation can point you in the right direction if you are unfamiliar with treatment for addiction. 
Get Information about Insurance 
Addiction treatment in general can be expensive, depending on the level of care, duration of the program, continuum of care, and other variables. Fortunately, many rehabs accept a variety of insurance plans that will cover some if not all of the treatment costs. 
The mental health and substance abuse coverage that individual or family insurance plans provide may only cover specific types of addiction treatment and health services, and for limited periods of time. 
Most rehab centers have a designated person or department that handles all matters related to insurance. They can answer any questions to help prospective patients understand their financial options and how much their insurance plans will pay.  
Learn about the Program
Rehab centers often base their programs on a specific recovery model. The 12-step program from Alcoholics Anonymous is one of the most commonly used approaches in rehab centers. There are alternative approaches such as SMART recovery. Some patients may have a stronger preference and could benefit more from a program that aligns with their personal views and spirituality. 
It's also important to know what levels of care and services are provided. Some rehabs offer residential and inpatient treatment, but not all are equipped to provide medical detox care. Therapies and counseling services also vary widely. Some rehabs offer specific types of behavioral therapy that others do not, depending on the credentials of their clinical staff and counselors.
Research the Reputation of the Rehab Center 
It's always helpful to get a sense of a rehab's reputation in the recovery community. People who have attended treatment programs at rehab centers often post reviews online of their experiences and level of satisfaction. 
No place is perfect, of course, and some may have a few negative comments in their reviews. But when a rehab's reviews are overwhelmingly negative and disparaging, this may be a red flag and a good reason to cross it off the options list.
Getting treatment for an addiction is a life-changing decision, and in advanced cases, it can be a matter of life or death. While addiction is incurable and success in recovery can never be realistically guaranteed, getting the best possible treatment can help to address mental health issues and improve quality of life.