The dragon is an ancient mythological creature that has inspired many stories, movies or books, due to its large size and ability to expel fire through its mouth. By some cultures he is seen as the creator of the world, but by others he is the one who destroys it. Let's take a look at the best tribal dragon tattoos for men!
Arm Tribal Dragon Tattoo Designs
In the tattoo world, the dragon has many representations, especially if it is linked to the tribal style, which also dates back to antiquity and is a form loaded with aesthetic beauty and simplicity that attracts.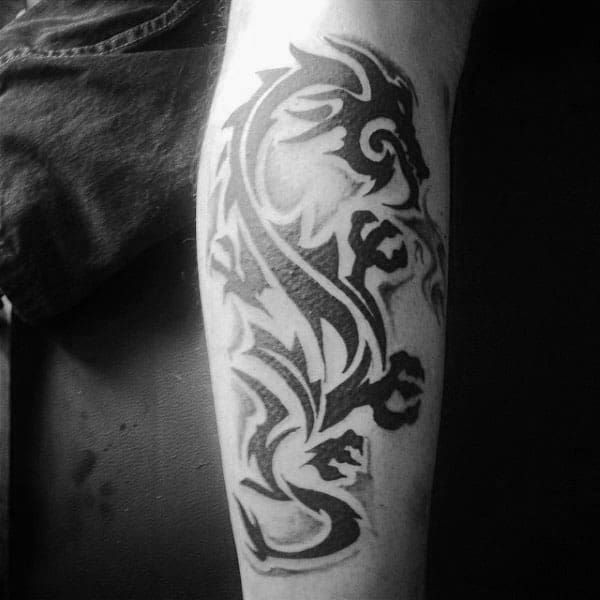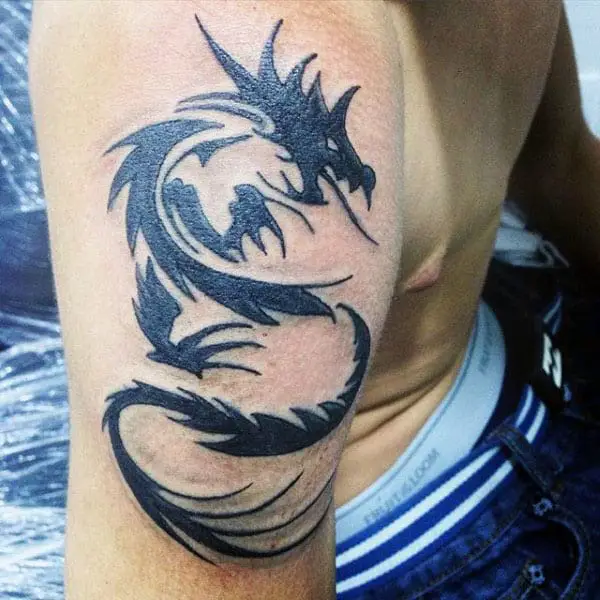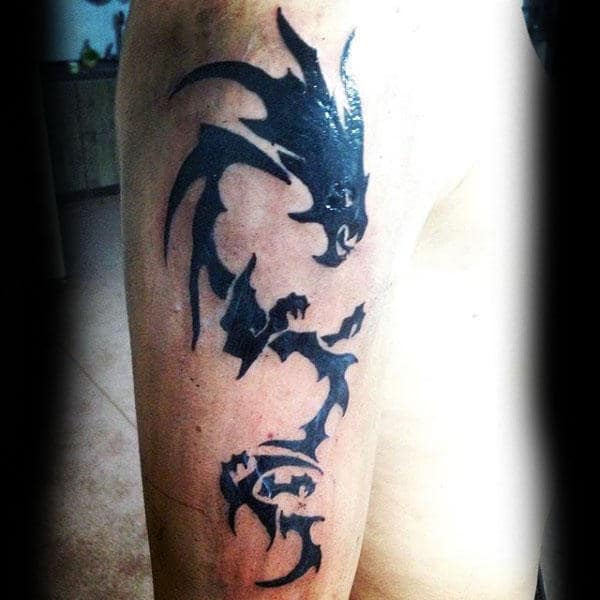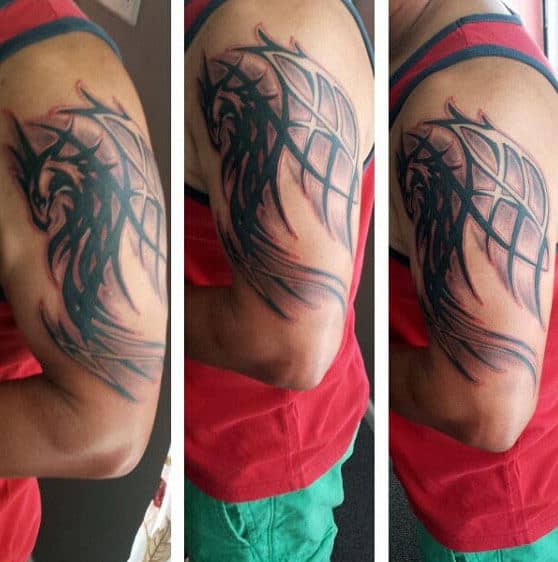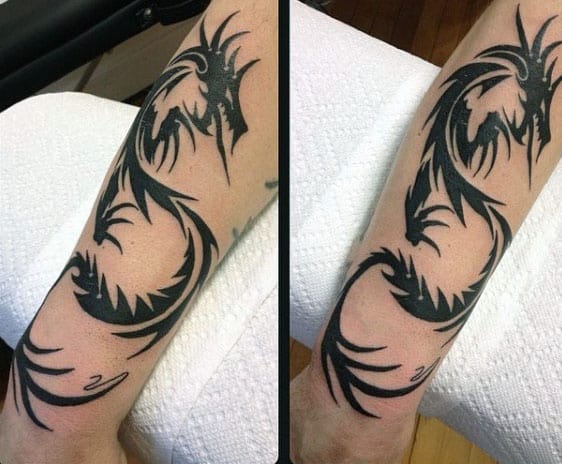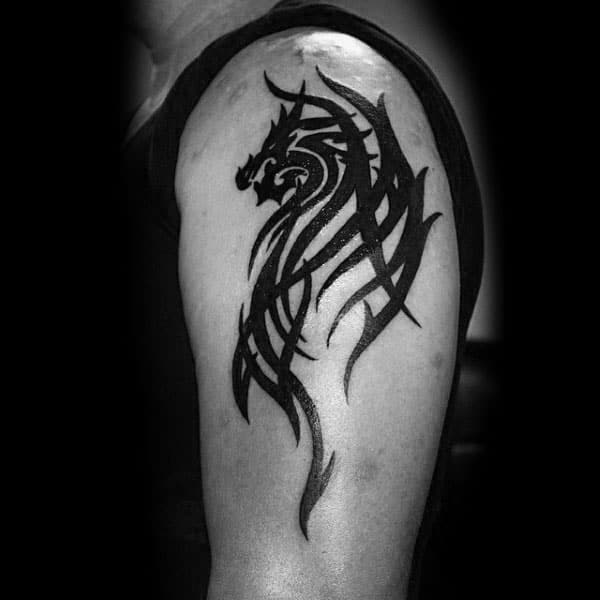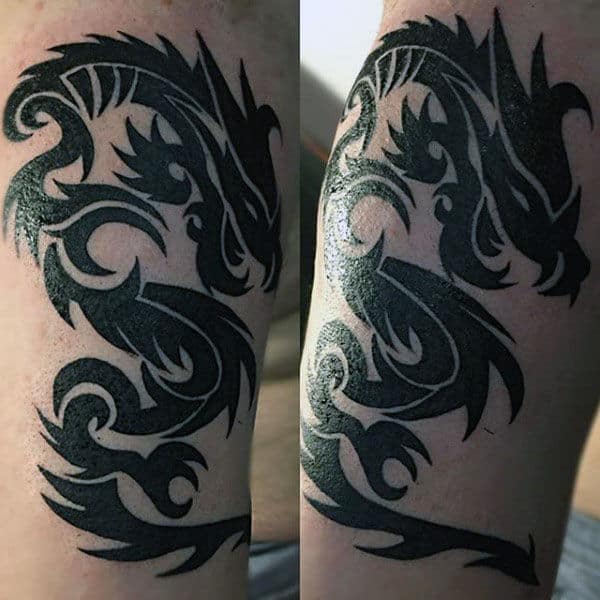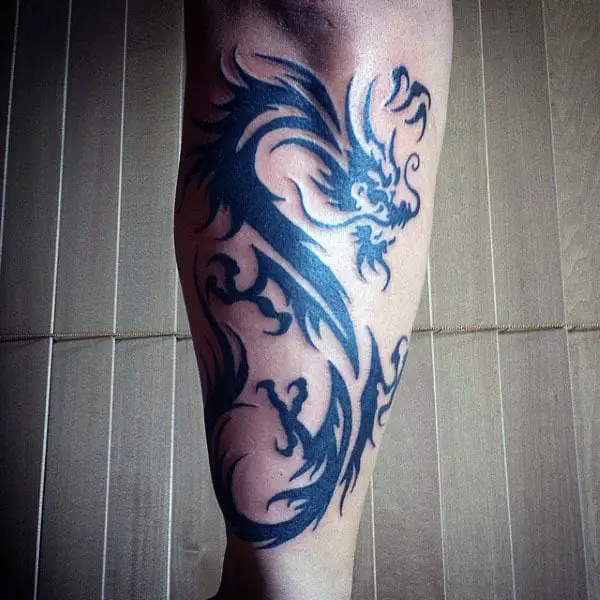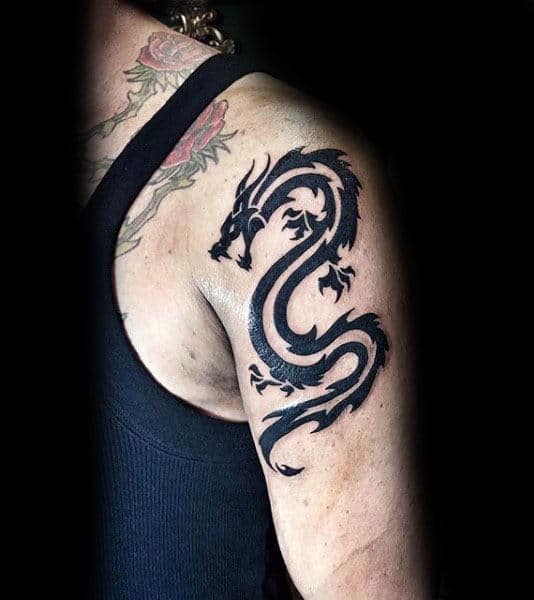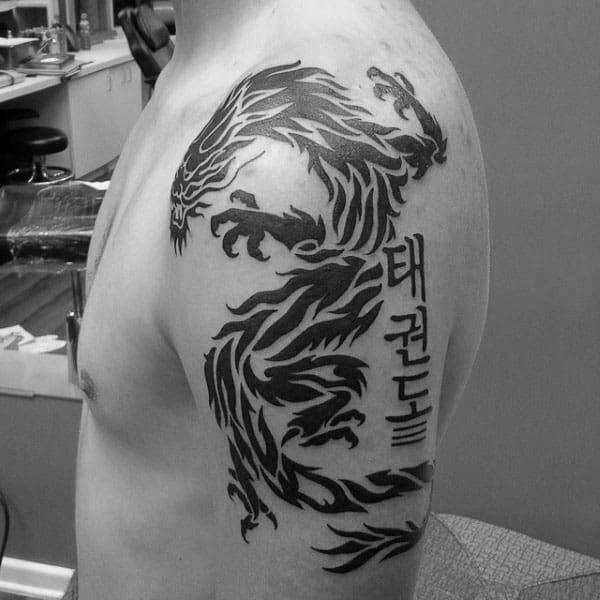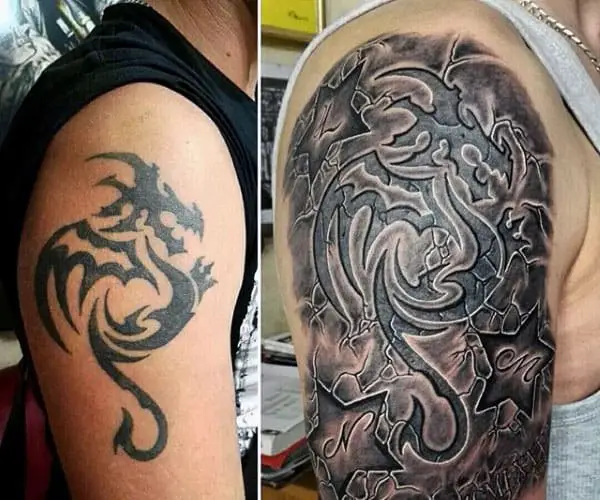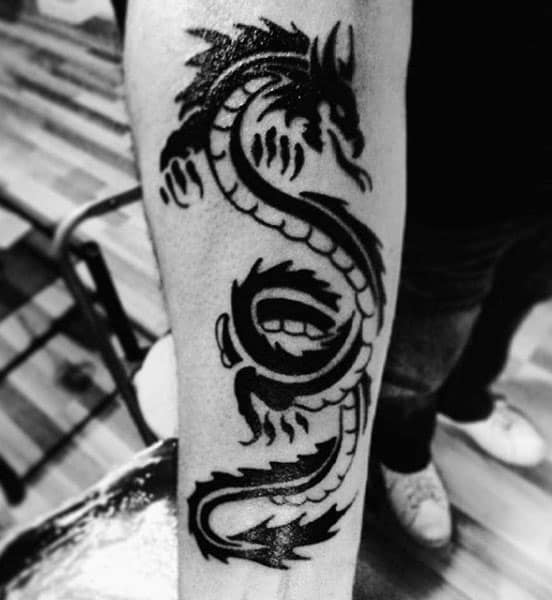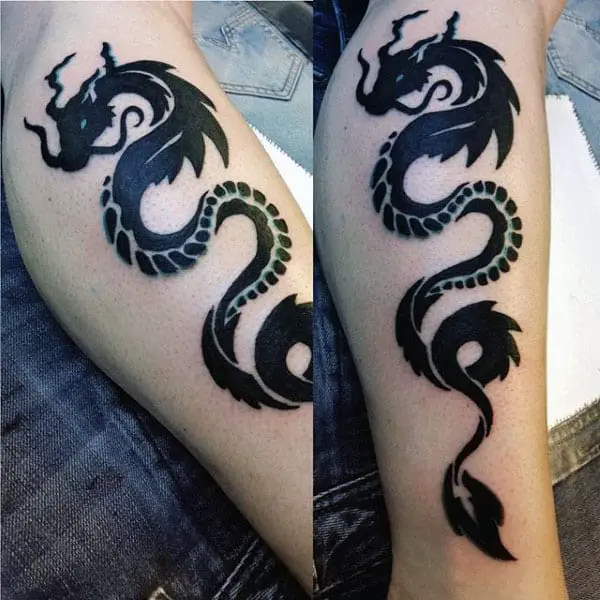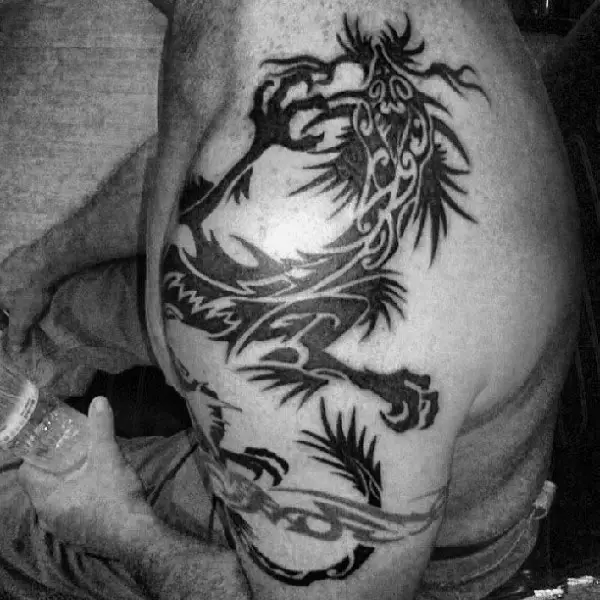 Torso Tribal Dragon Tattoo Designs
For Japanese culture there are 4 types of dragons in tattoos, with different meanings or forms:
Fuku-Riur: Represents luck.
Han-Riur: It is covered in stripes and is the largest of all.
Ka-Riur: It is the smallest and red in color.
Sui-Riur: Control the rain and is the king of dragons.
When a dragon tattoo is mixed with tribal style, the meaning of it is mixed with a visual appearance that impacts.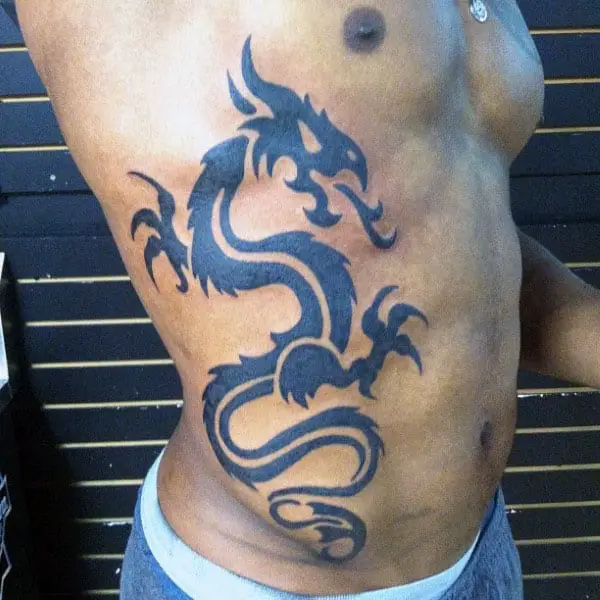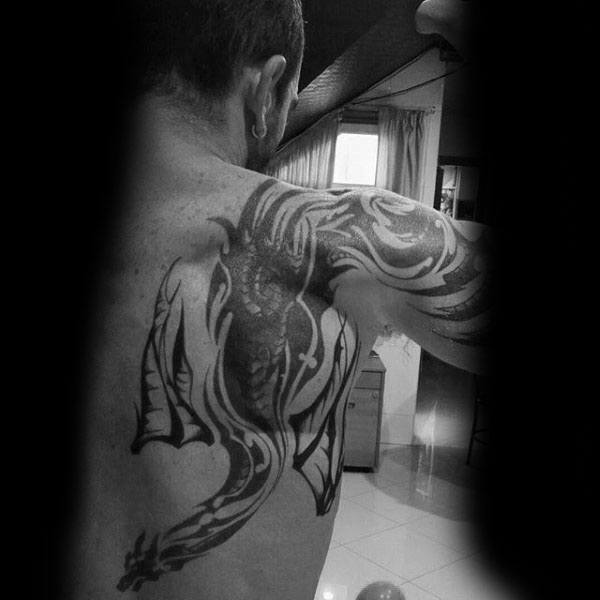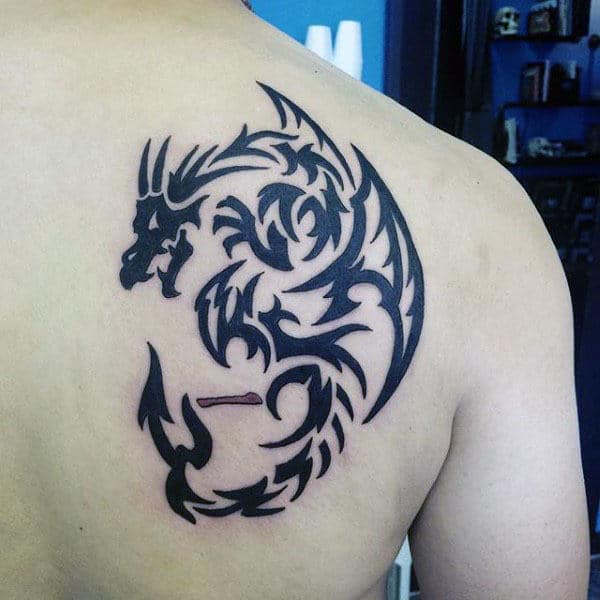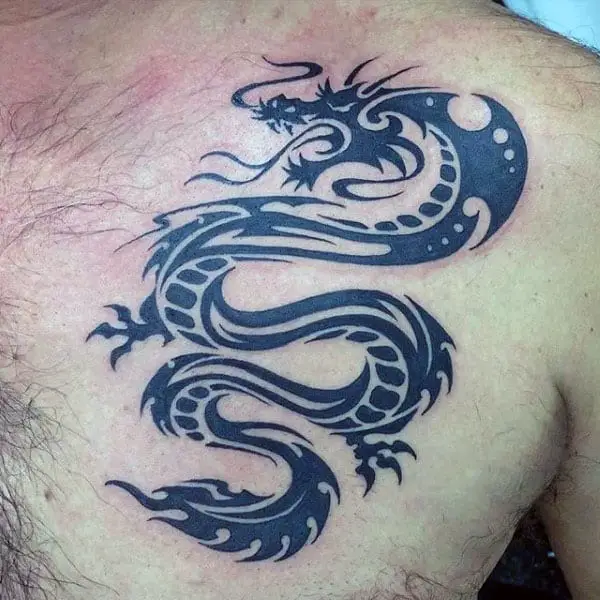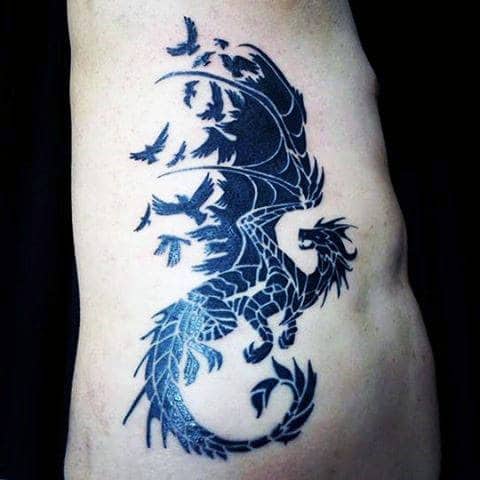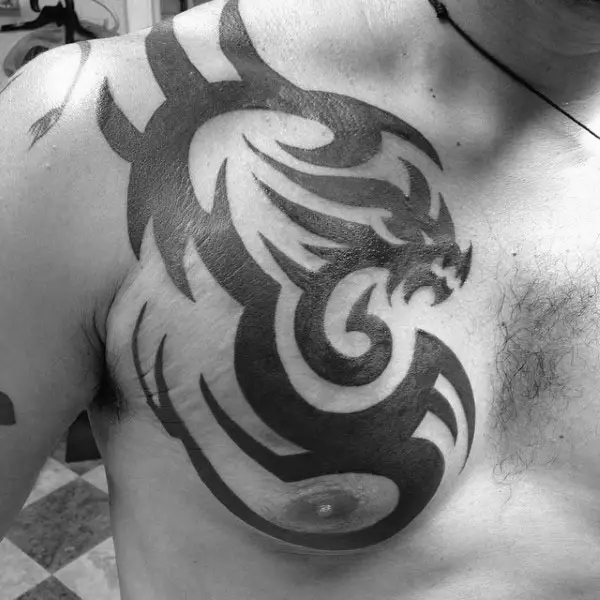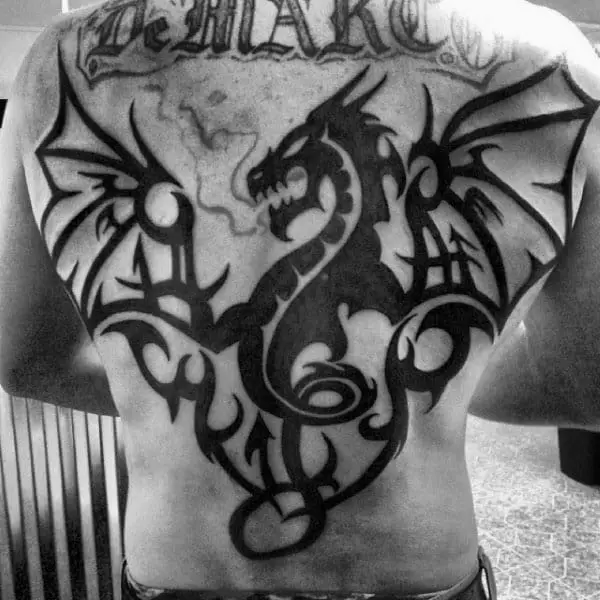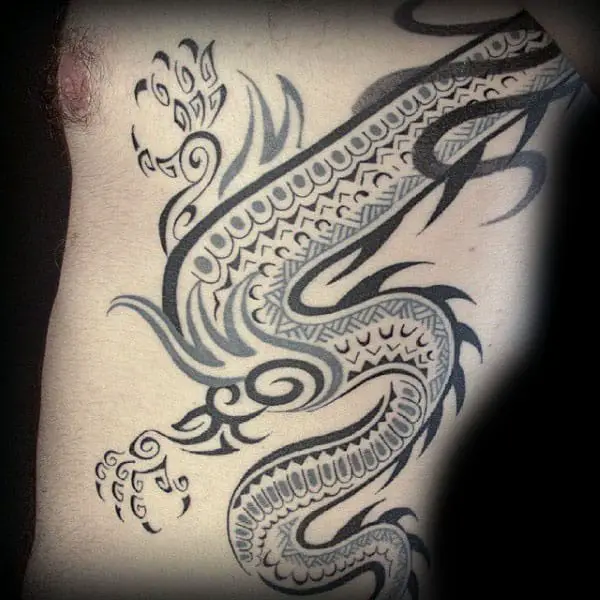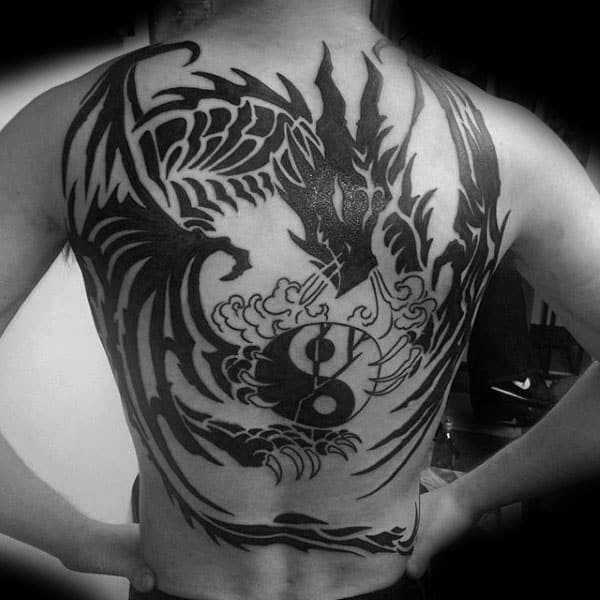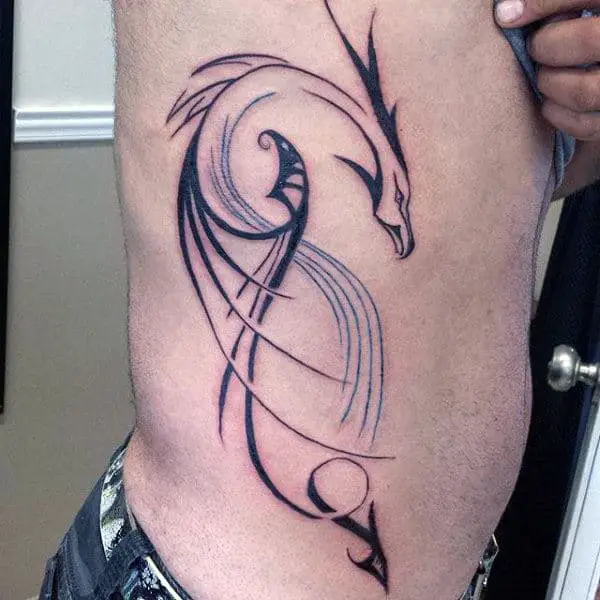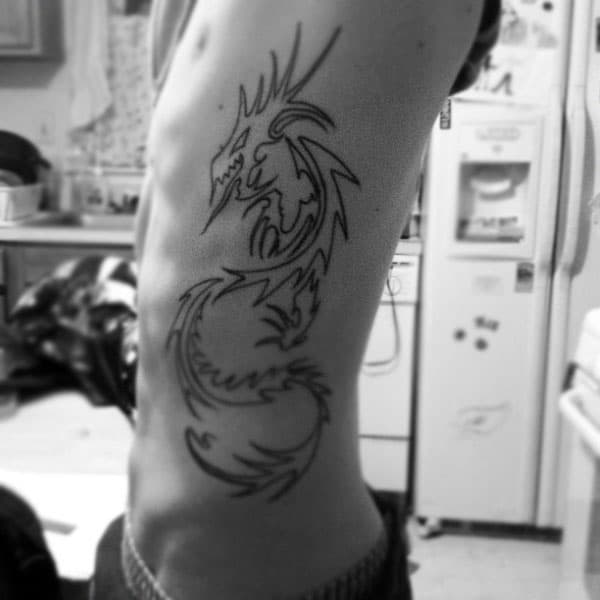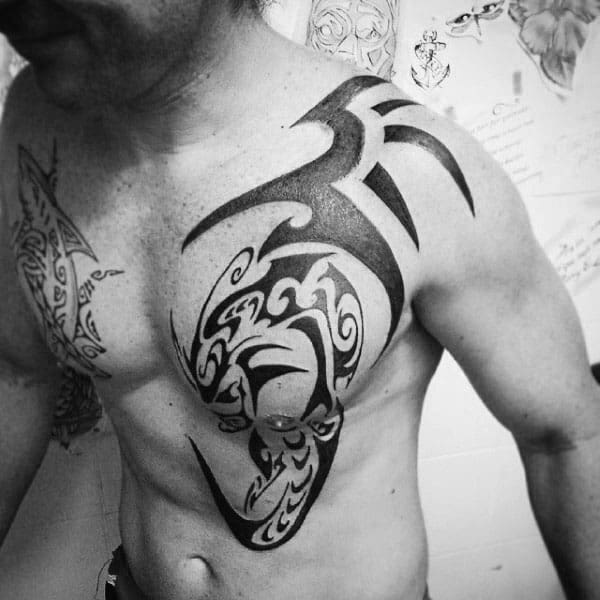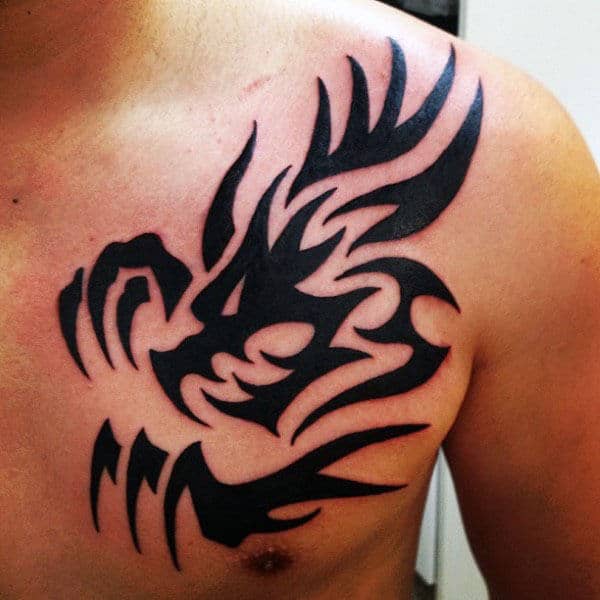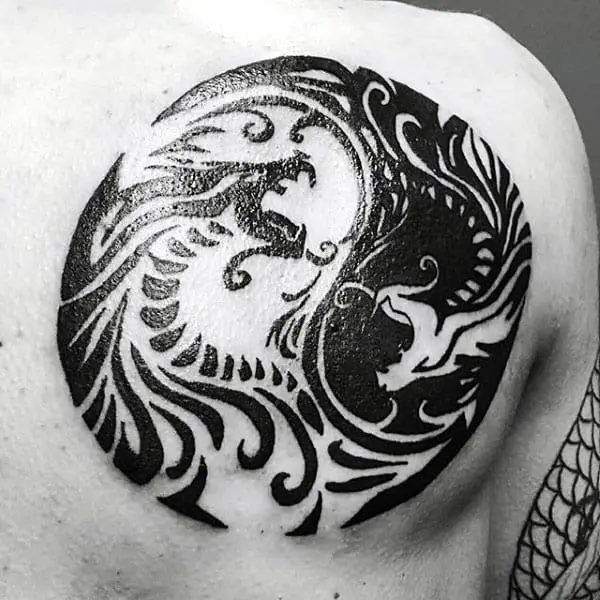 Other Tribal Dragon Tattoo Designs
The figure of a dragon is long and expresses freedom in the way of representing its tail, which is always waving when flying. This allows a lot of tribal style to be used, including the Celtic style, with thick interlacing, or any of the other elements that tribal tattoos include.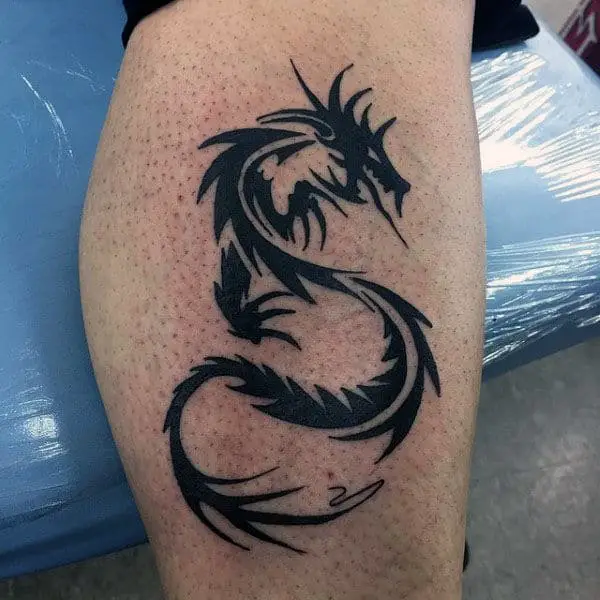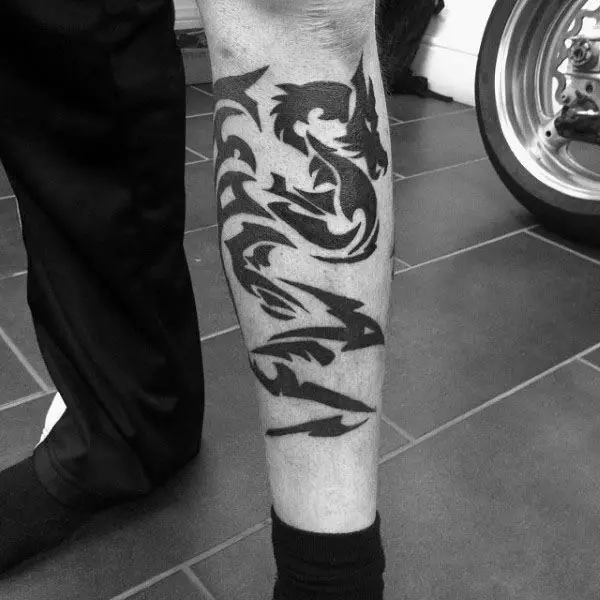 Tribal Dragon Tattoos for Men FAQs
1. What is the meaning of tribal dragon tattoos?
The symbolism of the tattooed dragon is varied, since it belongs to two cultures: the eastern and the western. And depending on its role in each story, its meaning changes. For oriental culture the dragon is seen as an amulet of fortune and fertility, the tattoo of this creature being a good omen for these needs. For Western culture, the dragon appears as a fearsome, dangerous and indomitable beast. It is a dark representation that is linked to the destruction of homes, family or life. However, in most cases it is seen as a representation of wisdom, masculinity, power, strength. It is also a symbol of destruction, desire, spirituality and inner tranquility. In Scandinavian legends it represents death, as the creature that protects the tombs, as a sentinel.
2. Where to get a tribal dragon tattoo and how to customize it?
The arm, the leg, the back, the ribs, are ideal wide areas to tattoo a dragon. How to make it tribal? Using paths, knots, geometric figures and lines to put together the shape of the dragon.