If you're looking for a tattoo design that symbolizes strength, bravery, and courage, tribal skull tattoos are the perfect choice. These tattoos have been around for centuries and have a deep cultural and spiritual meaning. In this article, we'll explore the history and symbolism behind tribal skull tattoos, their popularity among men, and some unique designs that you can choose from.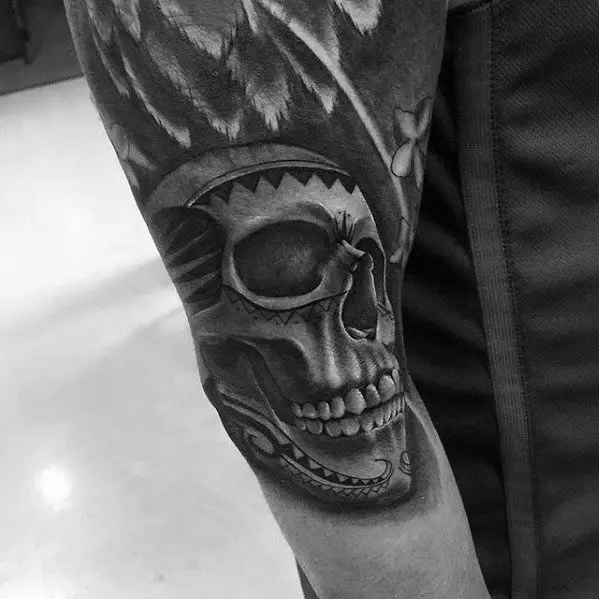 The History and Symbolism of Tribal Skull Tattoos
Tribal tattoos have been used by various cultures around the world, including Native Americans, Maoris, and Polynesians. These tattoos were often used to depict tribal affiliations, social status, and personal achievements. Skulls, on the other hand, have been used as a symbol of death and mortality in various cultures, including Aztecs, Mayans, and Celts.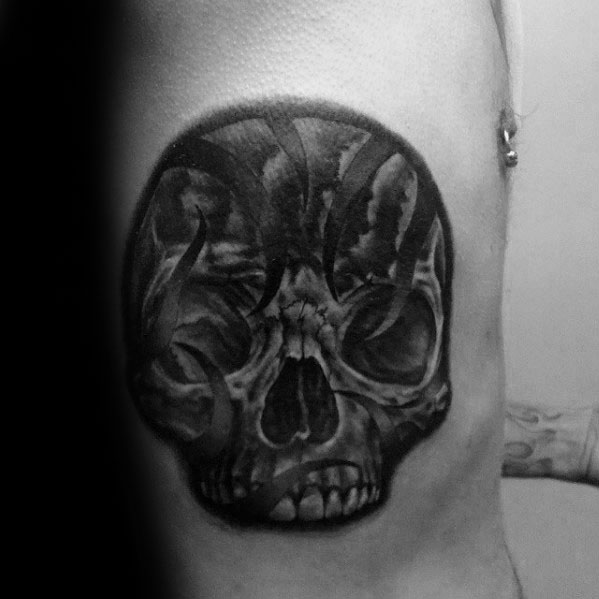 When combined, tribal and skull tattoos create a powerful symbol of masculinity, bravery, and fearlessness. Tribal designs usually incorporate bold, black lines and geometric shapes, while skull designs can range from realistic to stylized. Together, they create a unique and timeless design that can be customized to reflect your personal style and beliefs.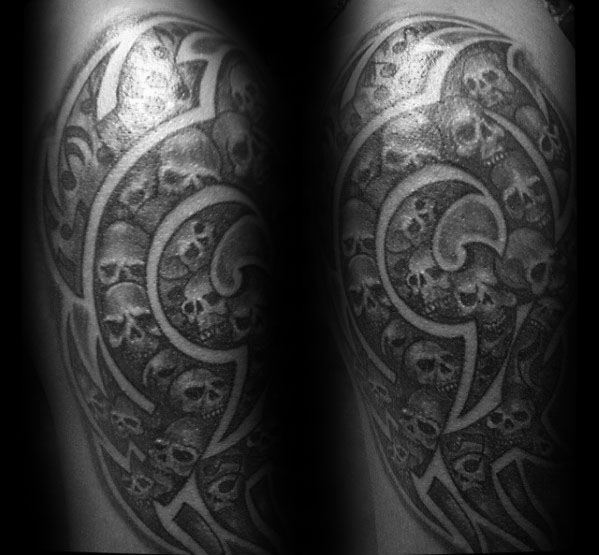 Why Tribal Skull Tattoos are Popular Among Men
Tribal skull tattoos have become increasingly popular among men for several reasons. Firstly, they are a symbol of strength and courage, which are highly valued traits in many cultures. Secondly, they are a bold and eye-catching design that can be easily customized to reflect your personality and beliefs. Finally, they are a timeless design that will never go out of style.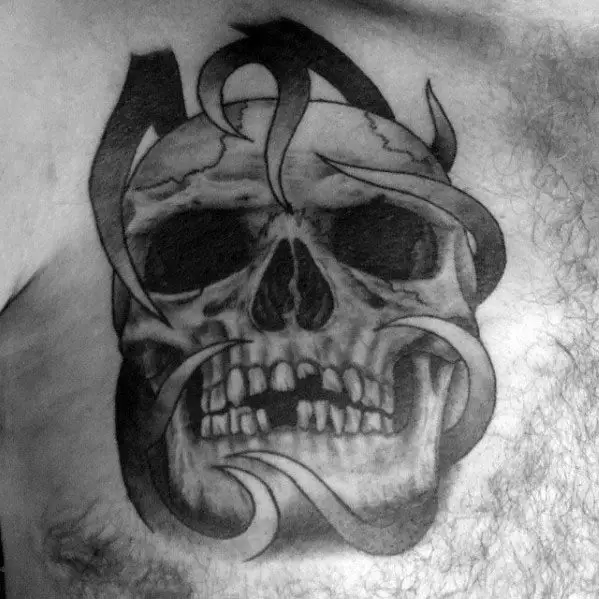 Tribal skull tattoos are also popular among men because they can be easily incorporated into other tattoo designs. For example, you can add tribal elements to a skull tattoo to create a more unique and personalized design. You can also add other elements such as flames, swords, or feathers to create a more complex design.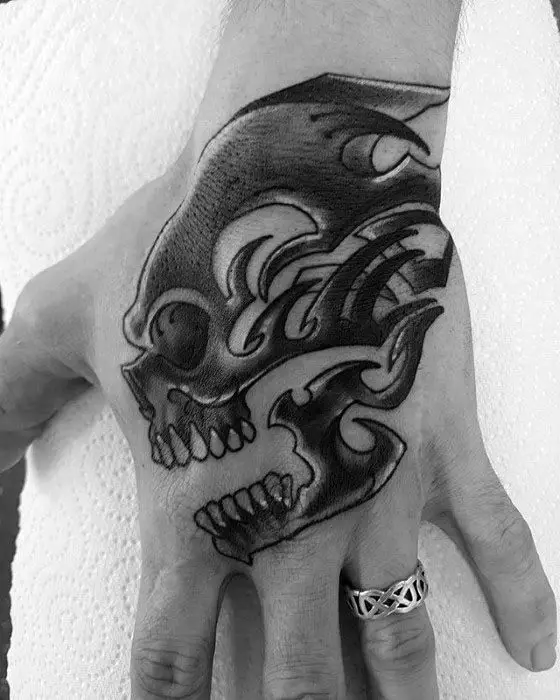 Unique Tribal Skull Tattoo Designs
There are countless variations of tribal skull tattoos, each with its own unique style and meaning. Here are some popular designs that you can choose from: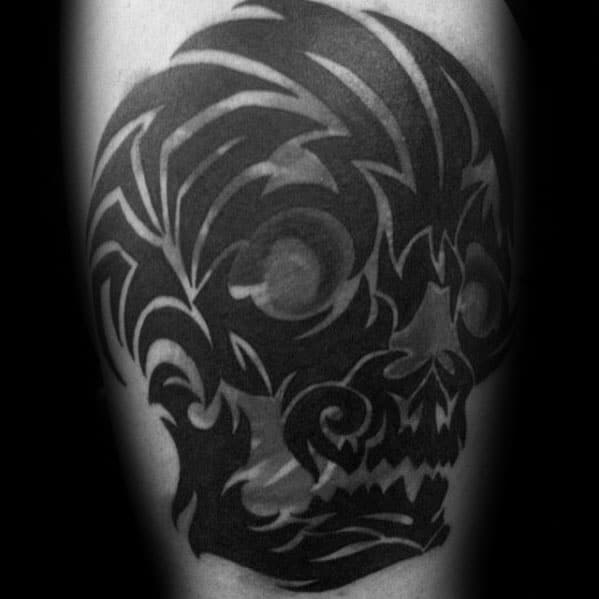 1. Aztec Skull Tattoo
Aztec skull tattoos are inspired by the ancient Aztec civilization and often incorporate intricate patterns and symbols. These tattoos are a symbol of the Aztec's reverence for the dead and their belief in the afterlife.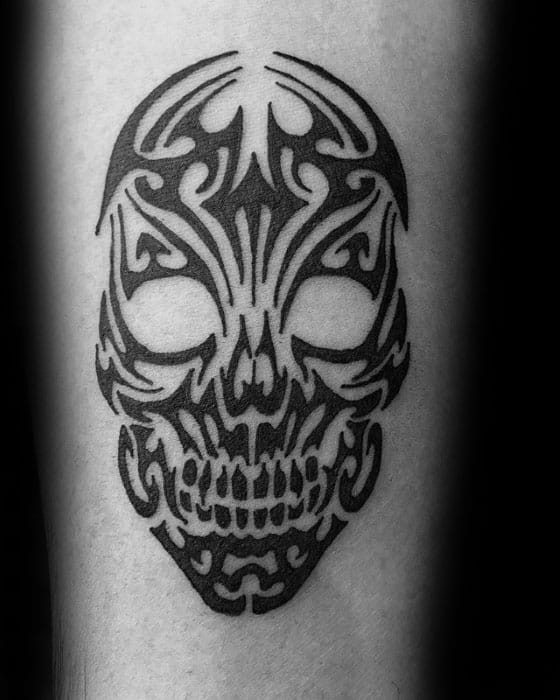 2. Polynesian Skull Tattoo
Polynesian skull tattoos are inspired by the tribal designs of Polynesia and often feature bold, black lines and geometric shapes. These tattoos are a symbol of strength, courage, and tribal affiliations.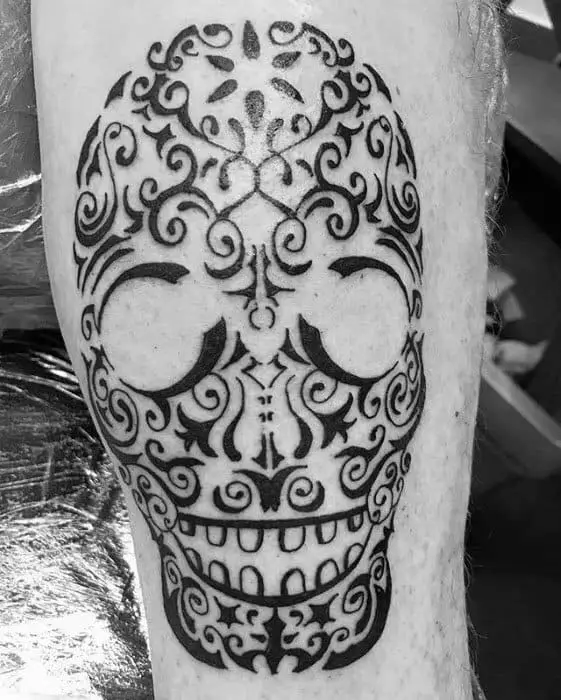 3. Maori Skull Tattoo
Maori skull tattoos are inspired by the traditional tattoos of the Maori people of New Zealand. These tattoos often feature swirling patterns and intricate designs, and are a symbol of the wearer's heritage and personal achievements.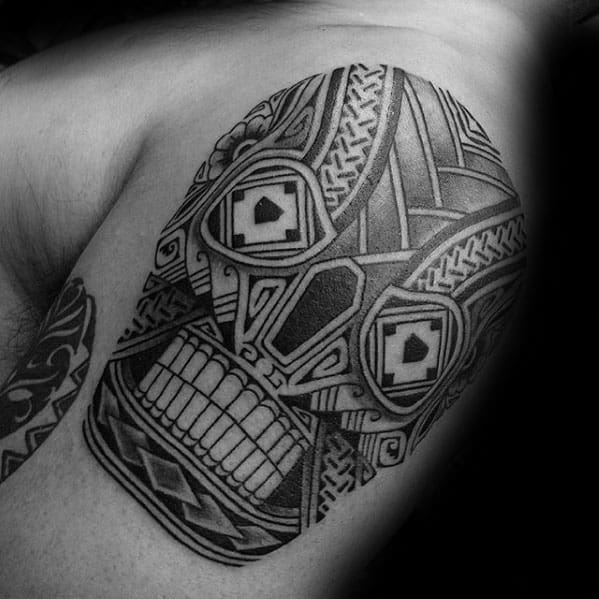 4. Celtic Skull Tattoo
Celtic skull tattoos are inspired by the ancient Celtic culture and often feature knotwork, spirals, and other intricate designs. These tattoos are a symbol of the wearer's connection to their Celtic heritage and their reverence for the dead.