In our series of best places to get a tattoo we have coming up neck tattoos. It is a part of our body that allows for very unique and creative tattoos. It is also possible to cover or make it as revealing as possible at will! One thing is for sure. Neck tattoos get a lot of attention and draw the eyes of everyone around.
Will your neck tattoo be a sigil symbol, a homage to a loved one or a warrior's mark? Whatever it may it, will reflect a trait of your character that can be easily seen.
Here are the best neck tattoo designs we could find:
Colourful Neck Tattoo Designs
There are tattoos that attract people's attention easily and one of them is those of the neck. They are considered one of the most specialized types of tattoos because the area where they are made is unconventional. Unless you cover it with your clothes, you will attract the eyes of all the curious. Most people who want to get tattooed first don't think about the neck. They generally choose more popular areas like the biceps, forearms, or ankles. Even those who already have many tattoos tend to hesitate when it comes to getting a neck tattoo, since like tattoos on the face, they are the most daring there is.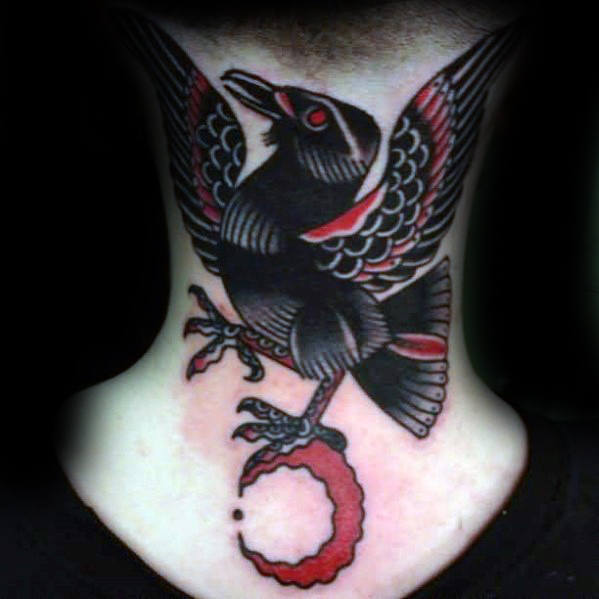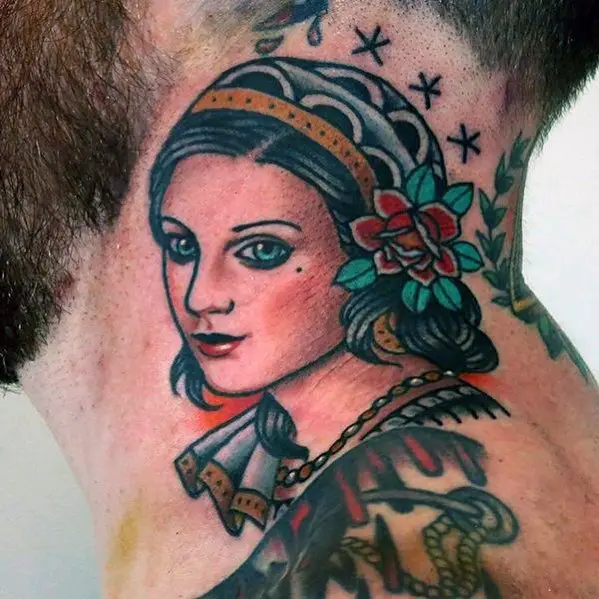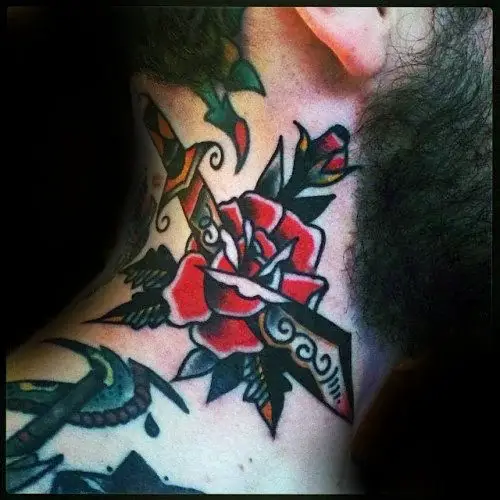 Animal Neck Tattoo Designs
However, despite the fact that the area is unconventional, the neck is actually a great place to get a tattoo. First of all, it is large enough to make small and meaningful tattoos. Plus, it has a good amount of flat space so text tattoos can be read. And best of all, you can expand neck tattoos to shoulders, upper back or chest to create a larger design. The list of designs for the neck is not exactly the longest. The little space it has does not allow large designs to be made. Also, you cannot reduce a design that was intended for the lower back or leg. And there are certain large designs that only look good if they are in full size. This includes very detailed designs, such as Japanese ones or lion tattoos.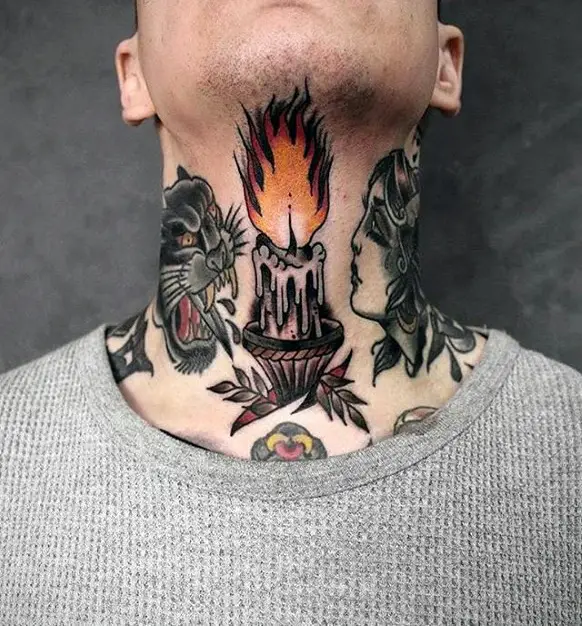 Spooky Neck Tattoo Designs
You have to be very careful when choosing the design. You can't just pick one at random, and think that if you change your mind, you can easily cover or remove it with a laser. Remember, designs to cover another tattoo need twice as much space as the original tattoo. And better not go into detail about how unpleasant it can be to remove it with laser. Make sure the design you choose is sized appropriately to prevent curves from endangering it. For example, imagine a design with a Native American chieftain on one side of the neck. It is fine for his feathered headdress to follow the curve of the neck, but the chief's face has to be as centered as possible.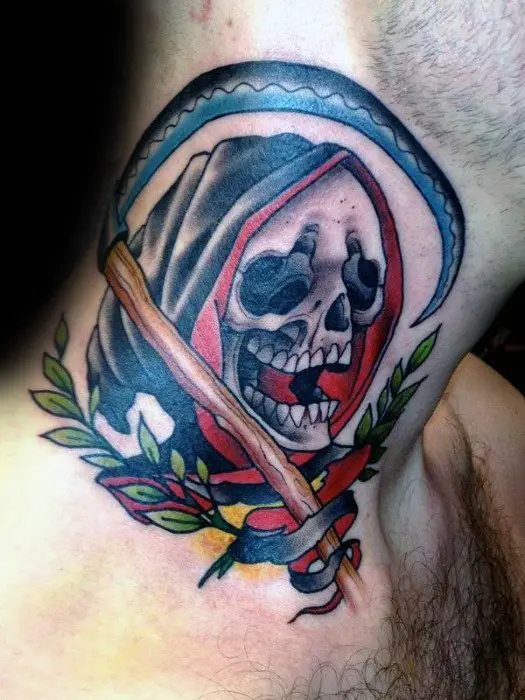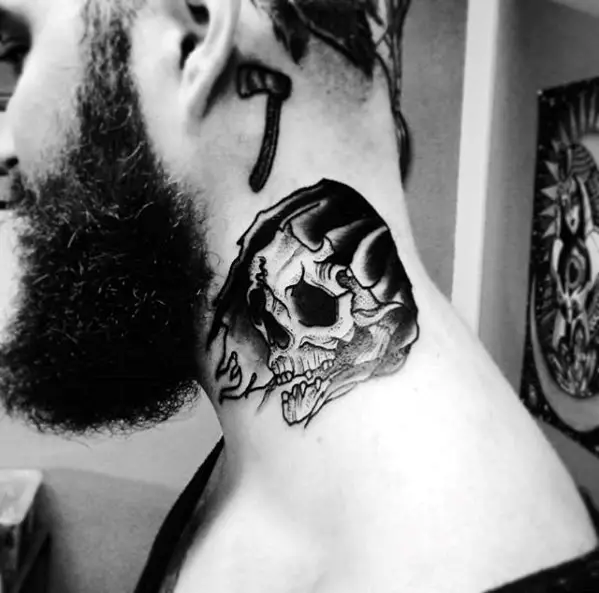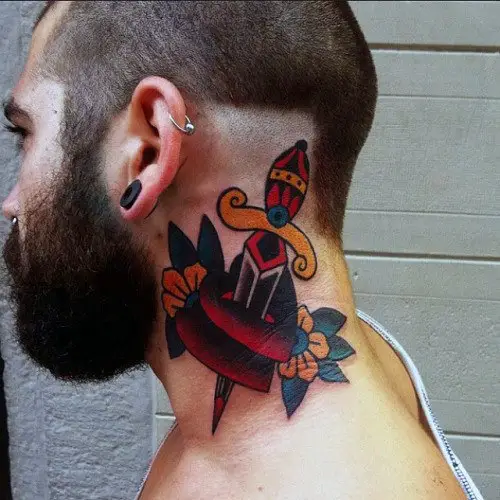 Other Neck Tattoo Designs
The neck is also an ideal place to get flower tattoos, as they work very well in different sizes. You can even choose a design with a variety of very colorful flowers around the neck. Flower tattoos look great on both men and women, don't let anyone tell you otherwise. And, rose tattoos in particular, seem made especially for the neck. A blood-red rose is quite a popular choice for men. Of course, finding a suitable design is easier if you plan to extend your tattoo from the shoulder, chest or upper back towards the neck. Even so, it is advisable to go to the same tattoo artist so that the style of the designs is consistent.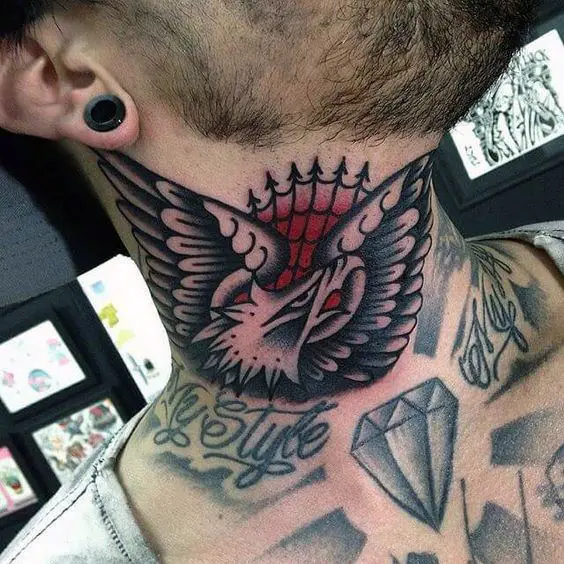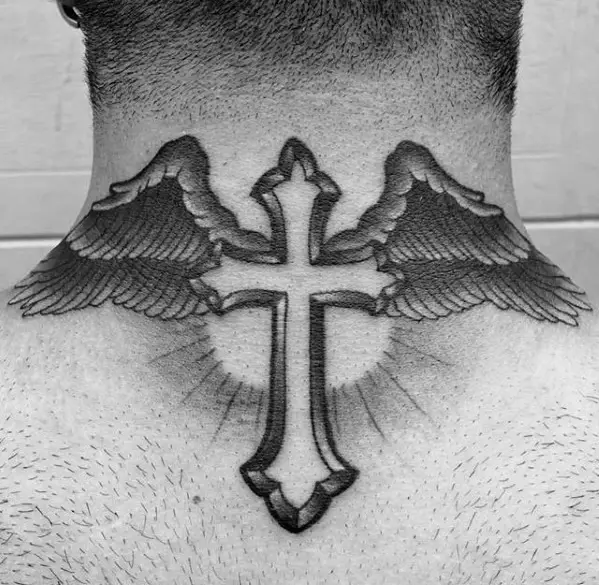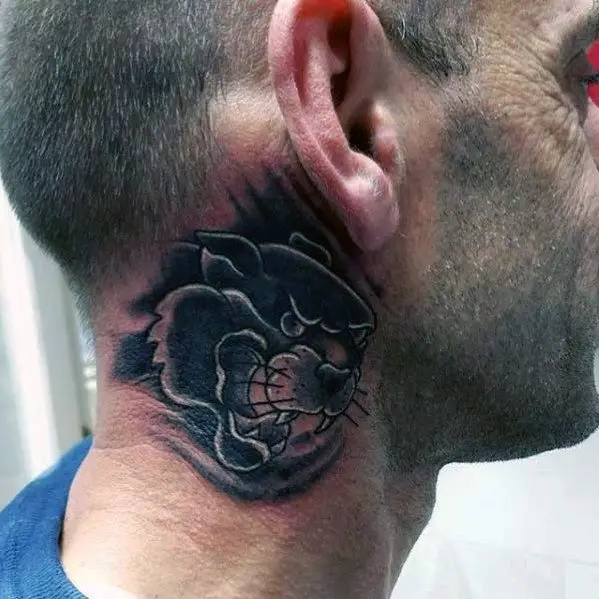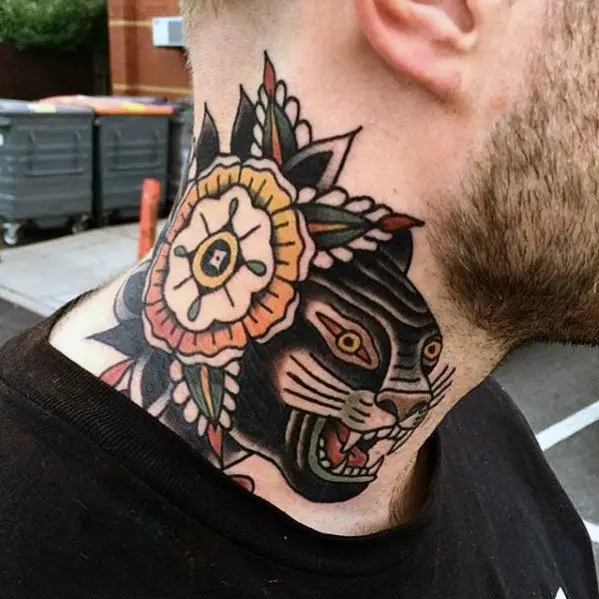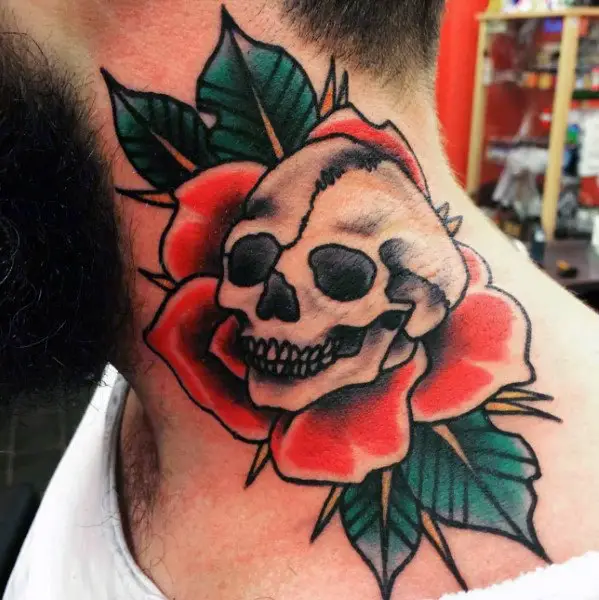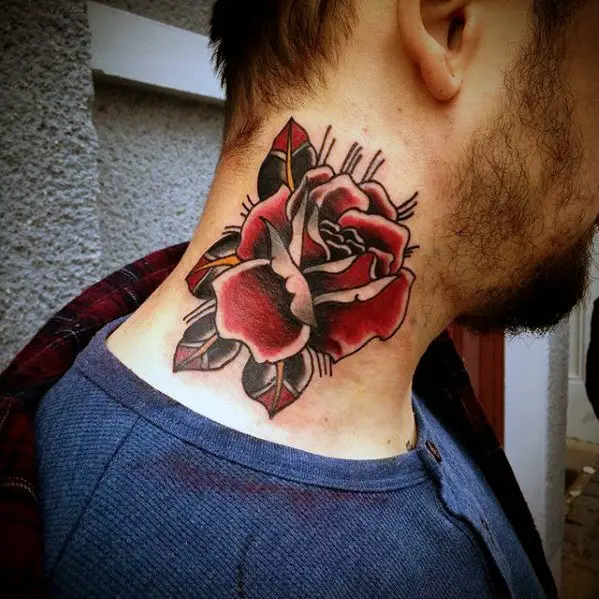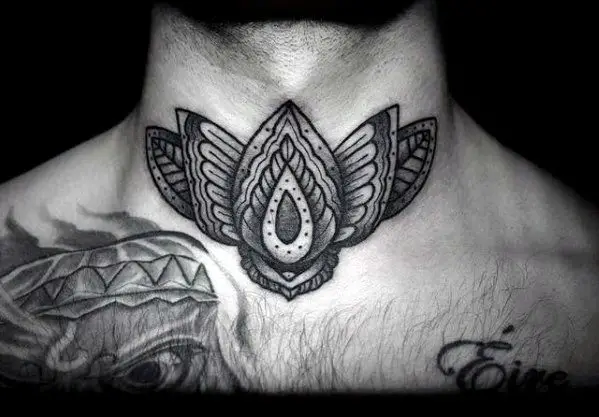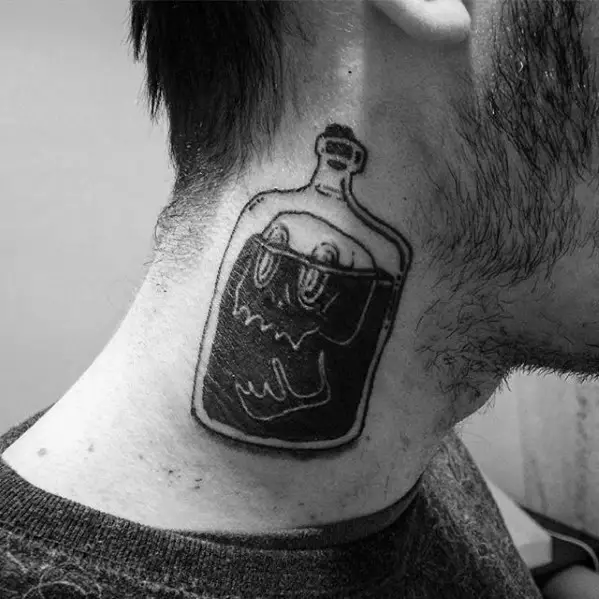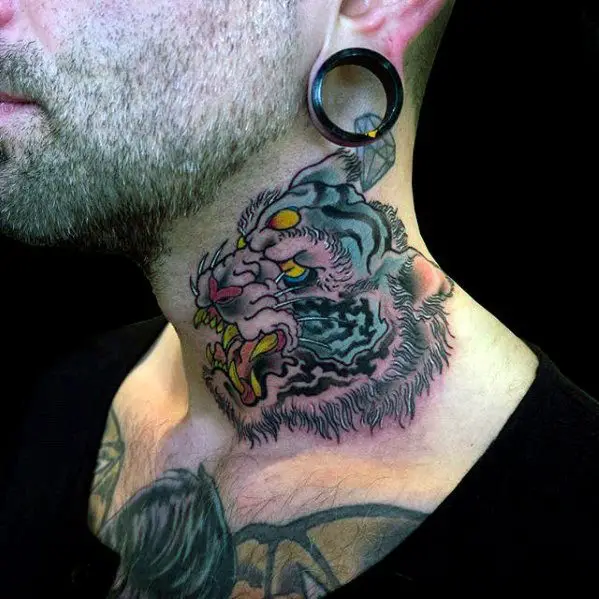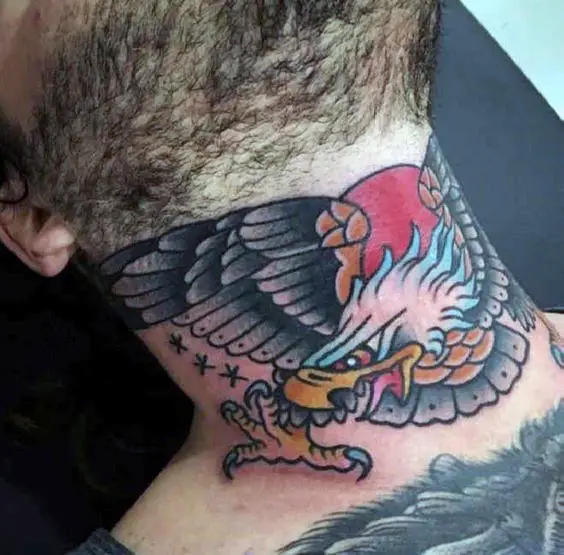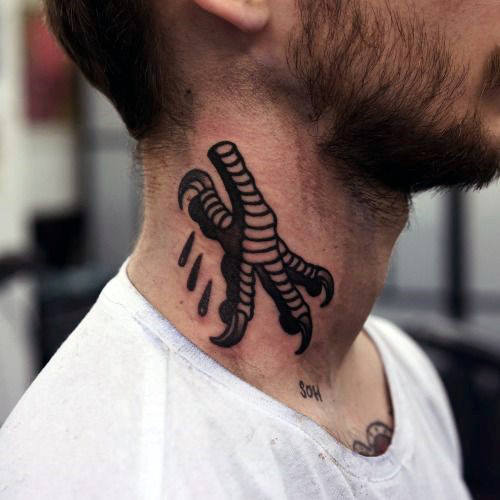 Neck Tattoo FAQs
1. Do neck tattoos hurt more than other parts of the body?
No, the pain on the neck while getting a tattoo is moderate and certainly tolerable compared to other parts of the body.
2. What's the best part of the neck to tattoo?
Tattoos on the back of the neck are easier, but in recent years, tattoos on the side or under the ear have become very popular.
3. Is there a way to cover neck tattoos?
You can do so with a turtleneck sweater or a scarf. Another options that is harder to achieve is with makeup, but it's much more complicated.