London has an amazing array of attractions that include historical buildings, museums, palaces, art galleries and numerous other places of tourist interest. As a result it is one of the most visited cities in the world, with millions of visitors arriving in the city every year.
There are plenty of options to choose from in terms of accommodation like the city hotels London. To have an enjoyable trip it is recommended to stay at a hotel in the city centre.
The London City Suites by Montcalm is a good option on account of its ambience, facilities and competitive price.
Another fine hotel in Central London is The Montcalm at the Brewery London City hotel that offers top notch facilities and trendy accommodation, with great customer service. While on a trip to London do not miss a visit to Piccadilly Circus and the many attractions to be found in its vicinity like:
Piccadilly Circus
Piccadilly Circus is probably the most famous traffic junction and crossroad in London is an area where many streets of London intersect. It is renowned for its shopping, vibrant nightlife, restaurants and historical sites in the area. The spot where the different streets merge at Piccadilly has been immortalised in several movies. The entire place glows with shiny neon lights at night which make it a major draw with tourists. The place got its name from Robert Baker a tailor, who had a shop in the area and was well known for stitching piccadills (collars). And the reputation of the area still holds true after more than two centuries, with a number of renowned bespoke tailors to be found in the area.
Probably the biggest draw in the area is its neon billboards that are the hallmark of Piccadilly Circus. Step out of Piccadilly Circus Tube Station and visitors will know they are in Central London the moment they set sights on the glowing billboards in one of the city's most popular spots. Of course Piccadilly is not just famous for its glowing billboards there are various other attractions as well in the area as follows.
London Trocadero
The area was first developed for use as a tennis court during the 18th century. Contemporary London Trocadero today serves as a prominent entertainment and shopping spot to be found located on Shaftesbury Avenue. It lies in the centre of the glamorous West End and visitors to the complex can shop at some of the best high end apparel shops and also have access to some of the best entertainment in the area. It is colloquially referred to as the troc and its famous shopping complex also houses some of the most modern attractions including Ripley's Believe It or Not!, nightclubs, bowling alleys, Madame Tussauds wax museum and cinema theatres among a plethora of other attractions. And once you are done shopping and build up an appetite there are some great places to have a meal at with the likes of Planet Hollywood, Ed's Diner and the Rain Forest Cafe to name just a few of the top dining venues in the area.
St. James's Church
Another one of Sir Christopher Wren's magnificent creations, St. James's Church is a place for Anglican worship and is located in the Piccadilly area of London. It first opened to the public in 1684. It's beautiful architecture is enhanced by the materials available and used at the time of its construction. These feature carved marble, Portland stone, and lime wood. It also features creation by the master woodcarver Grinling Gibbons. The area also known as Piccadilly Market serves as a vibrant market place, where shoppers flock everyday to pick up souvenirs, arts and craft and a variety of knick-knacks. There also is sale of antiques and other rare collectables on a Tuesday. Wednesday to Friday is dedicated to arts and crafts.
Shaftesbury Memorial Fountain
The fountain was built in 1893, to honour the extraordinary life and times of Lord Shaftesbury. He was a champion of the poor and the downtrodden and worked ceaselessly to improve their lives. The Shaftesbury fountain has a statue of Eros, who is known as the Angel of Christian Charity. It was made from aluminium that was considered to be precious and rare metal in the Victorian era.
London Pavilion
It is a part of the Trocadero complex and the London Pavilion is located besides the Shaftesbury Avenue building.  Earlier it housed the London Music Hall until a decision was made to merge the building with the Trocadero entertainment complex. The building was designed by James Ebenezer and it was completed in 1885. It was known as the London Music Hall until 1934, after which it was sold. It was then rebuilt into a cinema theatre by F Chancellor. It was only in 2000, that it was resold to become a part of the Trocadero complex. It is easy to access from Piccadilly tube station as building basement is linked to the station.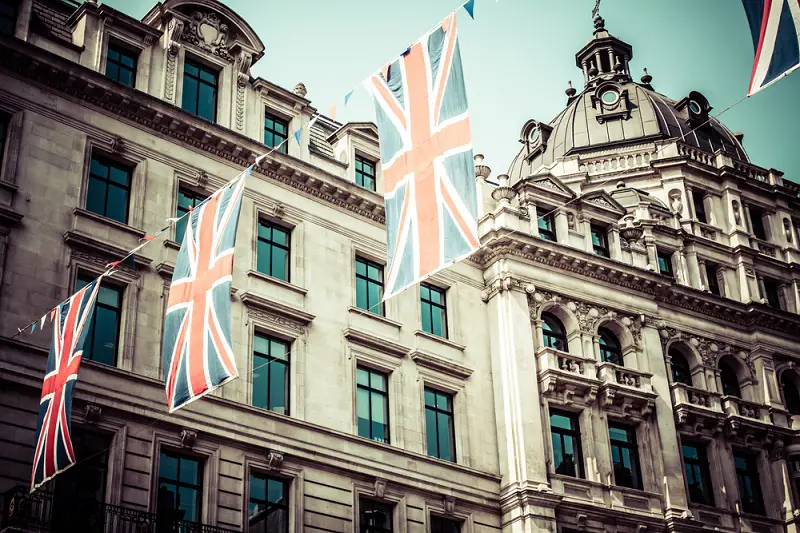 Regent Street
Regent Street that is located in the city's West End is a prominent shopping spot that derived its name from the Prince Regent at that period, who later was crowned George IV, King of Great Britain. The design of the street was done by John Nash in 1811. Since then it has undergone several modifications and renovations. Leaving All Souls Church, practically all of the original buildings have been replaced. Regent's Street begins in Carton's house in the St. James area and moves through Piccadilly Circus and Oxford Circus until it reaches All Soul's Church. All of the buildings in the area have been designated with a 'Listed Building' status. There are plenty of other important landmarks like the BBC, Hamleys Toy Shop, Cafe Royal, Liberty Department Store and plenty of more well known sites.