Deadline is the word that scares the majority of high school, college, and university students. You do your best to stay on top of your projects' due dates, but something doesn't work. We've come up with some quick tricks and tips that will help you uphold the tightest deadline that you tend to ignore or just fail to meet.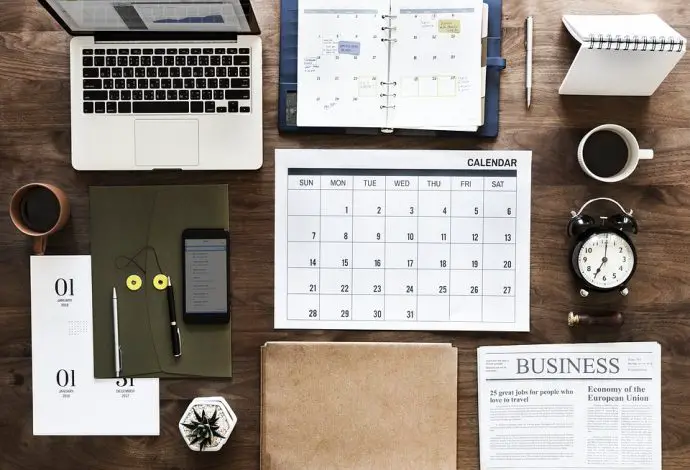 Create a syllabus now!
The reality is that you have a tough college load, which means it's easy to forget this or that assignment and go to the classroom unprepared. In order to fix this, take your laptop, open your syllabuses, and put every due date into two documents. The first will be sorted by the type of the assignment, and the second will be sorted based on the month.
Get a planner
Having a planner with you everywhere you go is a nice idea because thus, you will have the due dates at hand. This will help you be able to check what you have to do today, tomorrow, always.
Get help from a pro
If the deadline is really close, and you do not have the superpower to get all the assignments done on time, approach professional homework helpers. The companies like UK.CustomWritings.com are there twenty-four hours a day to help you in your battle with the academic deadlines. Just make sure to describe what kind of problem you have, and a skillful expert will land you a helping hand straight away.
Do summer reading lists ASAP
Many students tend to do the same mistake – they put off their book assignments by telling that they will forget the list by the time college starts. But the truth is that you are going to end up having to read the book (or even two!) in the last couple of days before college. Books take much time to get through in contrast to the essay writing assignments. Instead of reading the book for a day straight and still having to work on the other tasks, make sure to read as early as possible to make the course less stressful.
Let inspiration find you working
Don't think about getting inspired or motivated to work, just work. Do not wait for your muse to come, get out there and write that book review or lab report before you realize it's time to submit the paper, and there's no time to produce something of decent quality.
Learn to prioritize
When in college, it is important to sort all home assignments by how urgent they are. Once you learn to do that, you will have an opportunity to get things done based on their importance. For instance, you should write an essay that's due at 1 pm first, rather than the sociology report due next Wednesday.
Procrastinate in a healthy way
Without a doubt, it looks pretty weird in this list, but the reality is that it's highly important to relax and have fun at least once in a while. If you have a major college project due in a week, there's nothing wrong in going out with your girlfriend for the night. Don't miss out on something that might turn into beautiful memories. At the same time, don't forget why you are in college since it is in the first place.
Every high school, college, and university student knows that no matter how hard you try to meet every other deadline, things just get in the way all of a sudden. What can you do if anything happens? The best thing to do is to realize that you just have to cope with the whole scope of work. And if you're going to write that essay, do research or read a book, try to enjoy it. After all, you will get it done eventually.