Everyone wants to do what they love for a living. If you're a photographer or an aspiring photographer, you might want to think outside of the box to find a career that lets you use your photography skills every day. With the rise of modern technology, more and more unexpected fields are relying on photography to get the job done right.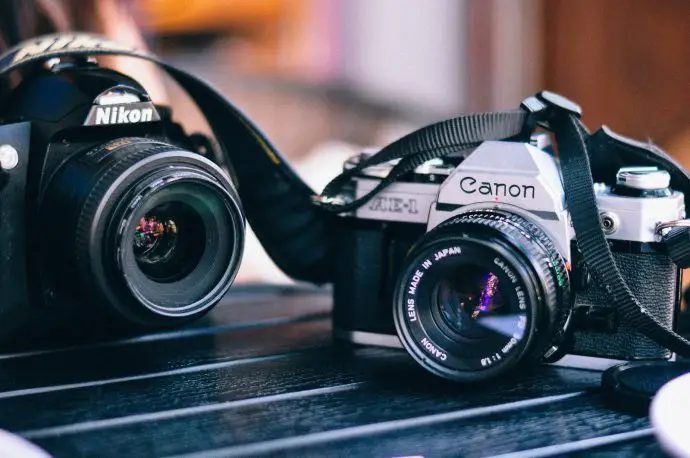 That means you have more options than ever to not only bring your photo taking skills into unexpected careers, but to gain experience with new technology. Read on for unexpected careers for photography lovers, whether you like to take photos as a hobby or you're an experienced professional.
Commercial Photographer
When most people think of photographers, they automatically think of studio and portrait photographers capturing special events like weddings or family images. While this is certainly an option, there's been a recent rise in demand for commercial photographers. Commercial photographers focus on taking photos to help professional businesses whether they are involved with the creation of marketing materials or merchandising. Commercial photographers can find full-time work in almost any industry, and there's always a need for talented photo takers!
Research Photographer
While research photographers might not be taking photos of glamorous things like brides, models, or even commercial products, they do play an important role. Many government agencies or educational institutions are in need of research photographers for special projects. These projects might include documenting research assignments, photographing forencing scenes, or highlighting technical information. Research photographers generally need experience in a photogrammetry software like Photomodeler to make the most of their positions.
Journalism
Publications are always in need of photojournalists. These types of photographers attend events and join the reporting crew right in the action to document things like sports, politics, special events, and local happenings. If you have a knack for telling stories through photos, photojournalism might be right for you. Many photographers with media companies work freelance on an as-needed basis, meaning this is a flexible position for those with other full-time commitments.
Forensic Photographer
If you have a passion for true crime and a strong stomach, you might find a place within forensic photography. These types of photographers work with law enforcement officers and crime scene investigators to document crime scenes. This might include taking photos of damage after car accidents or photographing legal evidence. Sometimes this includes learning to master additional technology like special lights or infrared photography to gather the most evidence. To become a forensic photographer, you usually need education in forensic procedures or formal training in human anatomy.
Military Photographer
There are a lot of unexpected jobs in the military for those with a creative eye. Military photographers are generally involved with the recruitment process for educational purposes. This might mean taking action photos to be used in recruitment materials. You might also travel with the military to cover events and action on the scene. Being a military photographer generally comes with a few perks like extensive travel and training. To become a military photographer, you'll need to master the same training and protocol as the rest of the soldiers.
Finding the Right Photography Career
A lot of unexpected careers rely on photography skills to make an impact. If you have an eye for visuals, and you want to lead an exciting career, consider one of the unique choices above! See your career from behind a different lense and you might surprise yourself with what you discover about your passion. Photographers have the ability to make a positive impact in the world through their skills, whether they take a hands-on approach to covering the latest events or they help with government projects.