Sometimes companies contact their existing customers. They do so to gain valuable feedback and to see if there is anything else they can help them with. Such interactions can often generate new sales. As they say, it's easier to keep a customer than to locate a new one.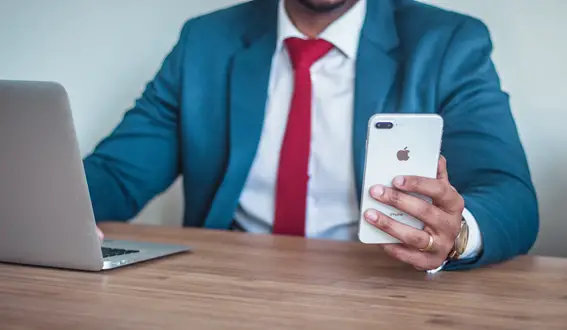 When a business reaches out to brand new people, however, it can be a real challenge. If a phone call is made, the person doesn't know you, your company, or its products and services. Despite all these potential obstacles, cold calling can still gain valuable new business. We will now discuss some helpful advice for anyone setting out on this path. 
Research The Methodology
As with almost any subject, there will be lots of helpful information on the internet. It may feature on Youtube videos or business websites. If someone were to read more here they would learn that SEO audit tools can help identify people who have already heard of your business. This is because they can identify previous visitors to your company website. The professionals say that SEO cold call scripts shouldn't be selling people SEO – they should be selling folk opportunities to learn more. 
The public needs to know why they need your product, and why you are better than other similar companies. 
Be Conversational
It's true you have key information to relay to your audience. Having said that, It's essential that you engage your listening skills during the call. Your key aim needs to be building trust and relationship, rather than simply gaining a sale. Rather than saying, 'You need this', ask them, 'Do you think you might benefit from..?' If they reject your offer, don't just say thank you and goodbye. Instead, ask them why. It may be that you can still turn this into a sale.
Ten minutes is usually the average time for such calls. After that, the person will become weary of taking in information or feeling pressured. From your angle, this means you will be able to reach more people in a day.  
Use A Map And Not A Script
People don't want to listen to robotic voices on the phone, working their way through scripts. Callers like that usually become confused and panicked if the recipient throws them off track with a question. The art of cold calling is to take people from A to B in a way that is efficient and natural. Having said that, a script may help you at the beginning, while you get to grips with the process. It will be something you can refer to if you panic or your mind goes blank. Over time, however, you should become less dependent on it. 
Maximize Your Voice
Cold callers have just ten seconds to make a first impression. Don't let that make you rush your words, however. Rather than leaning over your desk and sounding breathless, stand up for calls. One survey said that 93% of people were influenced by the tone of the caller's voice. Try not to sound tired or weary over rejections. Who knows: this call could be a success!
Let Someone Regularly Assess You
Just as car drivers can sink into having bad habits, cold callers can acquire unhelpful practices as they go along. 
Perhaps they keep saying, 'You know' or 'Obviously.' They may begin the call at a calm pace but speed up as they go along. Alternatively, a person may speak clearly to start with, and then talk too quietly after a few minutes. 
Don't Let Refusals Get You Down
If someone declines your offer over the telephone they are not rejecting you personally. You are an ambassador for your company, and it's this that they are refusing. 
If a business produced substandard products or had a bad reputation, there would be little point in the salesperson viewing themself as the failure. 
Use A Headset
Some people hold their mobile phones under their chin while they type things into their computers. Such practices can only end in back and neck aches. Why not buy a headset that will free your hands? Then you will have maximum ability to take notes during the call and to use the computer. 
There are other skills a cold caller can acquire, too. They include knowing the best times to call, and the value of leaving voicemails. It's also important to make follow up calls and not to give up too soon. When an armory of skills has been put in place, a cold caller will be best placed to make a success of their activities.