Once the proposal has been made and the ring is on, the countless tasks of planning a wedding pop up. With so many things to take care of and so many details to iron out, the situation can get overwhelming pretty fast. However, if you have a clear idea of what you want and ample time to make it happen, planning the wedding becomes more fun and exciting. The trick is to break down the entire process into bits and pieces. When you have sorted out the tasks based on the urgency and importance, they will seem less intimidating.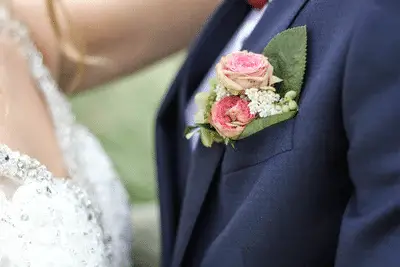 If you have recently proposed to the love of your life and are getting ready to start planning your wedding, this article will help you discover a list of important things that you shouldn't forget.
Most people get anxious when the time comes to estimate the expenditure of the wedding. Crunching numbers and determining a budget is not a very fun activity. However, deciding on a budget is necessary before getting on with the remaining tasks. A clear idea about the total amount of money that you can afford to spend on the wedding helps you determine the bottom line for the event. In addition, there'll be no confusion about how much you can spend on the different necessities of the wedding. Once you have a clear idea about your budget, you can start allocating funds. Creating a detailed spreadsheet from the very start is best to help you proceed accordingly throughout the process. This will help you stay on top of your expenses and enable you to make changes along the way.
Weddings are one of the most special moments of one's life. We all want to invite everyone we know to share our happiness. Only if it was so easy, right? Budget plays an important role in deciding the number of invites you can send out for the function. You will have to put a cap on the number of people attending your wedding. When you are counting heads for the occasion, consider how much you can afford. In addition to this, you will also have to consider the capacity of the venues you've short-listed. Once that's done, you will need to figure out how to divide the list. With that said, you might have to cut some people and possibly negotiate with your spouse before cutting some more to reach the final list.
Weddings are the best and largest parties of our lives. In addition to the groom and bride's relatives, there are a lot of people involved in a wedding. You will need to select caterers to provide you and your guests with your favorite cuisine and cocktails. In addition to this, if you are in Chicago, you will need to hire a local Chicago photographer to capture the intimate moments of your wedding. These memories are what will last years after the real deal. With that said, depending on your budget, you can hire a wedding planner to take care of almost everything. These professionals are experts in guiding you through all the processes and decisions involved in weddings. From handling the logistics and booking a venue to keeping track of your budget, a wedding planner will give you the required peace of mind.
The only thing as important as deciding whom to marry is deciding where to marry them. Choosing a venue is one of the most important decisions involved in the planning process. The location decides the tone of everything else, it changes everything from the number of guests that you can invite to the theme of the event. In addition to this, your chosen venue will probably require you to lay down a big chunk of your budget. That's the reason why you will need to research all the best possible options and visit different venues before finalizing a place that is suitable to your budget as well as style.
Weddings can be strenuous affairs, so it is best to stick to a list of important things you shouldn't forget. A detailed spreadsheet can go a long way in helping you break down intimidating tasks into easy-to-handle steps. The first thing that you will need to do is to determine your budget. Once that's done, you can book vendors and create a guest list. Depending on your guest count and preferences, you will need to book an appropriate venue. With that said, checking out every single detail that includes the venue, food, and outfits, will make you handle your wedding planning effortlessly.